Evil Dead legend Bruce Campbell gives clues to where he will be seen on the big screen next in an interview with The Illuminerdi at the Saturn Awards.
Marvel Studios is off to a blazing start with Phase 4 of the Marvel Cinematic Universe thanks to the releases of four Disney+ series and three blockbuster movies in theaters through just over ten months. If possible, even with all this material, it all feels like just a prelude to possibly the biggest movie event of the 21st century outside of Avengers: Infinity War and Avengers: Endgame.
That earth-shaking event will come in just over a month with the release of Sony Pictures and Marvel Studios' Spider-Man: No Way Home, which is now being propped up by more than a year's worth of teases hinting at one of the biggest movies of our era. With Tom Holland's Peter Parker and Benedict Cumberbatch's Doctor Strange facing a literal Multiverse of madness (before Strange appears in his own similarly named sequel), fans are more anxious than ever to see what the MCU has in store for the web-slinger and everyone around him.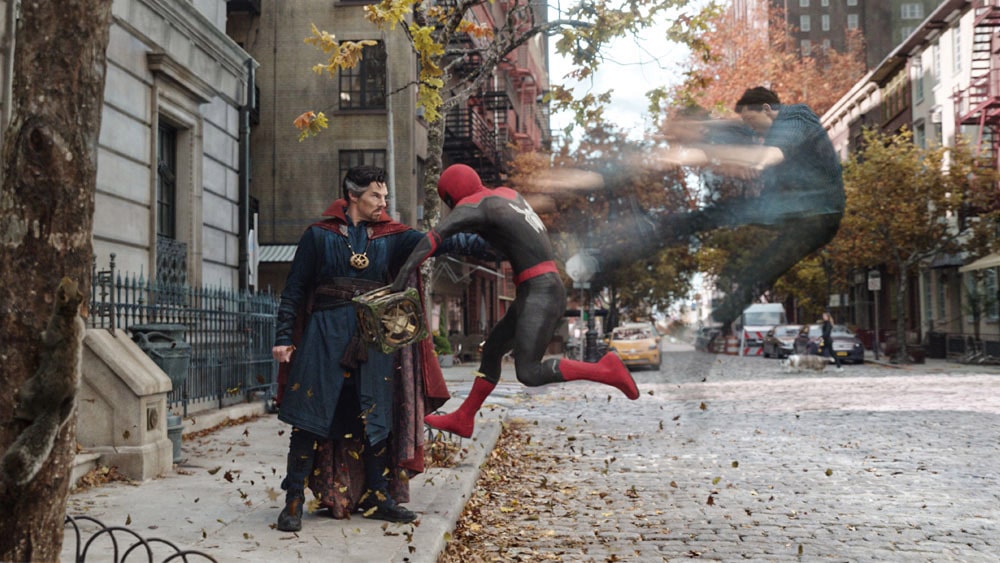 In simple terms, this movie features something close to a dozen important players from both the MCU and Sony's Spider-Man movies of the last 20 years all coming together for one insane ride through New York City and potentially multiple realities. With characters like Electro and the Lizard from Marc Webb's The Amazing Spider-Man duo to classics like the Green Goblin and Doctor Octopus from Sam Raimi's trilogy, the possibilities for what could happen in this threequel are literally endless.
RELATED: SPIDER-MAN NO WAY HOME RUMORS CONFIRMED WITH NEW LEAKED PHOTOS
Now, with the cast of this movie seemingly growing by the day, nearly every celebrity who's been associated with the MCU or any past Marvel movie is having to answer questions about whether they're involved with No Way Home, most recently including Ant-Man star Paul Rudd. Now, thanks to an exclusive interview with The Illuminerdi, we got quite the interesting response to our own version of that very question.
Bruce Campbell Talks To The Illuminerdi
In an exclusive chat with actor Bruce Campbell at the Saturn Awards, we asked him about some of his thoughts on Spider-Man: No Way Home. Almost immediately, Campbell changed topics to another MCU movie, Doctor Strange in the Multiverse of Madness, in which he will be appearing in some capacity, although he didn't offer any specifics on that movie either.
"Well you might want to check out the Doctor Strange movie though. That's the one that's worth talking about. If I were able to talk about it."
He even joked about suing after he potentially gets sure for even bringing up the highly-discussed Spider-Man threequel.
"Now, cause what's cool is when they sue me, I'm gonna sue you because you brought it up."
Campbell has clearly mastered the art of not saying anything as he makes his first MCU appearance, although he's clearly excited to be returning to this universe. After playing roles in all three of Sam Raimi's Spider-Man movies, fans are looking forward to seeing this actor/director duo at it again within the Marvel Cinematic Universe next year.
RELATED: X-MEN: EXCITING NEW ANIMATED SERIES ENTERING PRODUCTION FOR 2023
While it seems unlikely that Bruce Campbell will find himself in the MCU's next Spider-Man movie, fans will be looking forward to seeing how he adds to the madness that's coming in Benedict Cumberbatch's next solo movie. Whatever becomes of that, he will be one of various aspects of that film to look forward to next summer.
Spider-Man: No Way Home will debut in theaters on December 17, 2021. Doctor Strange in the Multiverse of Madness will arrive on the big screen on May 7, 2021. What do you think of Bruce Campbell's tease? Who do you think Bruce Campbell will play in the MCU? Let us know your best theories in the comment section below or over on our social media!
KEEP READING: SAM RAIMI, WE NEED THESE SURPRISE CAMEOS IN DOCTOR STRANGE 2…OR WE RIOT