Marvel Studios and Sony Pictures are bringing arguably the biggest movie event in recent memory with next month's theatrical debut for Spider-Man: No Way Home within the Marvel Cinematic Universe. With more than a year's worth of internet-breaking teases building its hype and anticipation to something more than a fever-pitch, particularly with the movie's release date now only about a month away.
Even though both studios have worked tirelessly to prevent leaks regarding high-profile characters and teases of story details from leaking, fans have latched firmly onto every breaking news release regarding what's coming in Spider-Man: No Way Home. From hints that the Multiverse will unleash its full power to the arrivals of classic Spider-Man movie villains like Willem Dafoe's Green Goblin and Alfred Molina's Doctor Octopus, every new bit of information seems to make fans want more and more.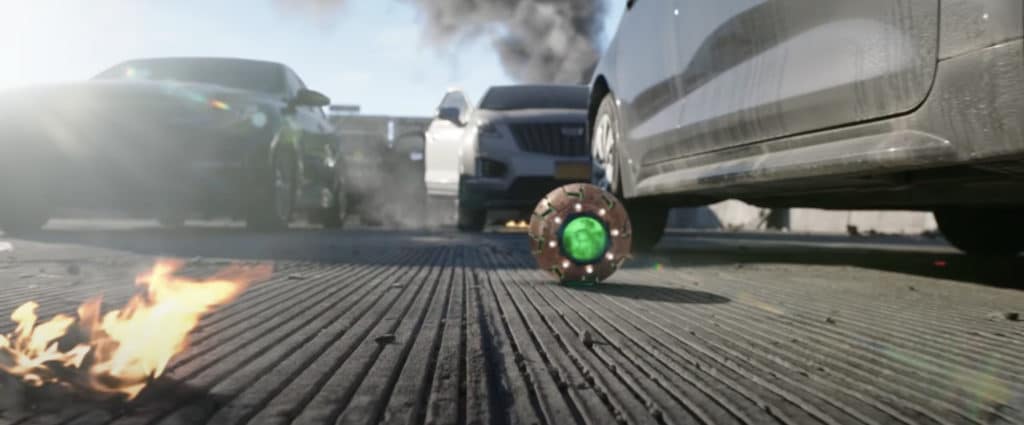 The promotional tour for No Way Home hasn't helped in the slightest either, with the film's first trailer finally coming in late August less than four months before the movie was scheduled to make its full debut in theaters. After the first official three minutes of footage broke view records, while teasing the biggest live-action Spider-Man movie ever in the process, fan cries for a second full trailer nearly immediately went into overdrive in the weeks that followed.
That new look appears to be on its way via a major fan event in Sherman Oaks, California, following another round of promotional material with different versions of the movie's official poster becoming public. Now, ahead of this event that has fans on the edge of their seats once again, Sony has pushed a new image to help build the hype even further.
Spider-Man: No Way Home Official Poster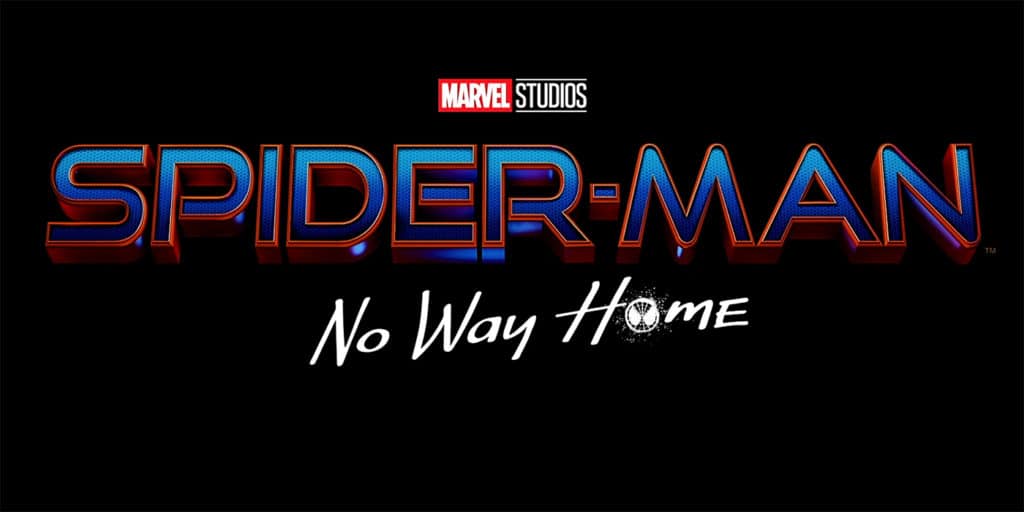 Sony Pictures unveiled a look at a new official poster for Spider-Man: No Way Home ahead of the fan event for the movie's second trailer in Sherman Oaks, California. The poster features Spider-Man in his Iron Spider costume alongside Benedict Cumberbatch's Doctor Stephen Strange with teases of the Multiverse and magic having an effect on New York City behind them.
Also included are Doctor Octopus' four outstretched tentacles in the corners along with the same image of Willem Dafoe's Green Goblin that was seen in the last poster that Sony released. At the bottom, fans can see yellow lightning paying homage to Jamie Foxx's Electro from The Amazing Spider-Man 2.
RELATED: ICYMI: WE GOT SOME NEW MS. MARVEL FOOTAGE, AND HERE'S WHAT IT SHOWS
While fans are already voicing their opinions on the quality of this poster, it does its job in teasing all the insanity that will come to fruition in this Spidey threequel next month. With three of the movie's likely five villains represented alongside the web-slinger and the Sorcerer Supreme against a New York City backdrop, the image does its job fairly well in regards to showcasing what the movie is all about.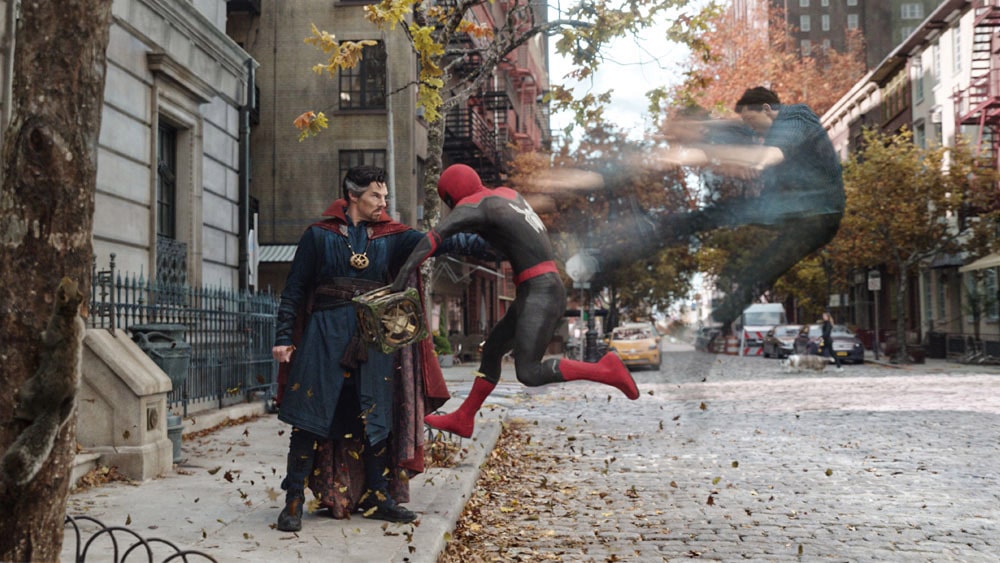 Now, the wait begins for the madness and mayhem that will come for the MCU fandom at the event put together by Sony Pictures in Southern California.
RELATED: NEW SYNOPSIS FOR SPIDER-MAN NO WAY HOME TEASES MULTIPLE WEB-HEADS
Waiting for the second trailer for this movie has become an event all of its own as fans predict appearances from either or both of the other Spider-Men and new teases of villains that were only hinted at in the first look at the movie. That wait will be over before too long.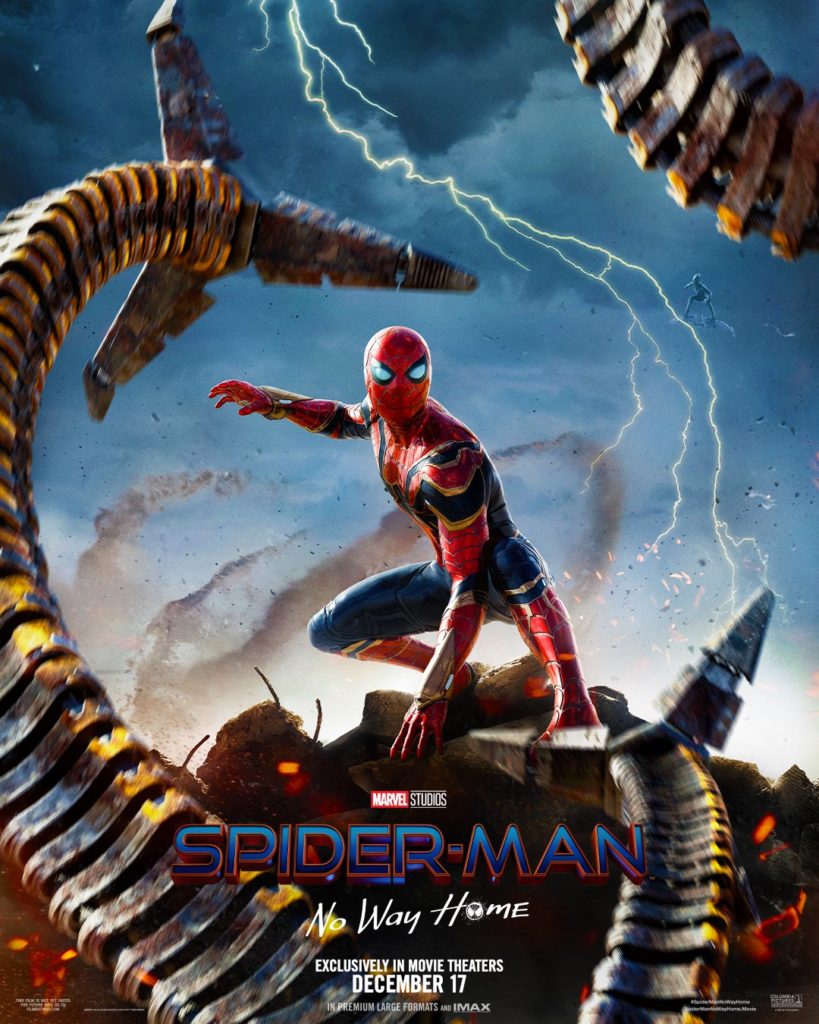 Spider-Man: No Way Home is set to debut in theaters on December 17, 2021. What do you think of the film's new poster? Let us know in the comment section below or over on our social media!
KEEP READING: MARVEL STUDIOS' ECHO FINDS A NEW SHOWRUNNER IN BETTER CALL SAUL'S MARION DAYRE
Source: Sony