Night Raiders is a new film set in a dystopian post war future. The film follows Niska as she attempts to keep her daughter safe and free. However, after she is captured Niska works with a group of underground vigilantes to try and save Waseese from the state-run institution she was taken to.
Night Raiders is a science-fiction thriller that hinges on the love between a mother and daughter, but the inspiration for this film came from real world events in Canada's history.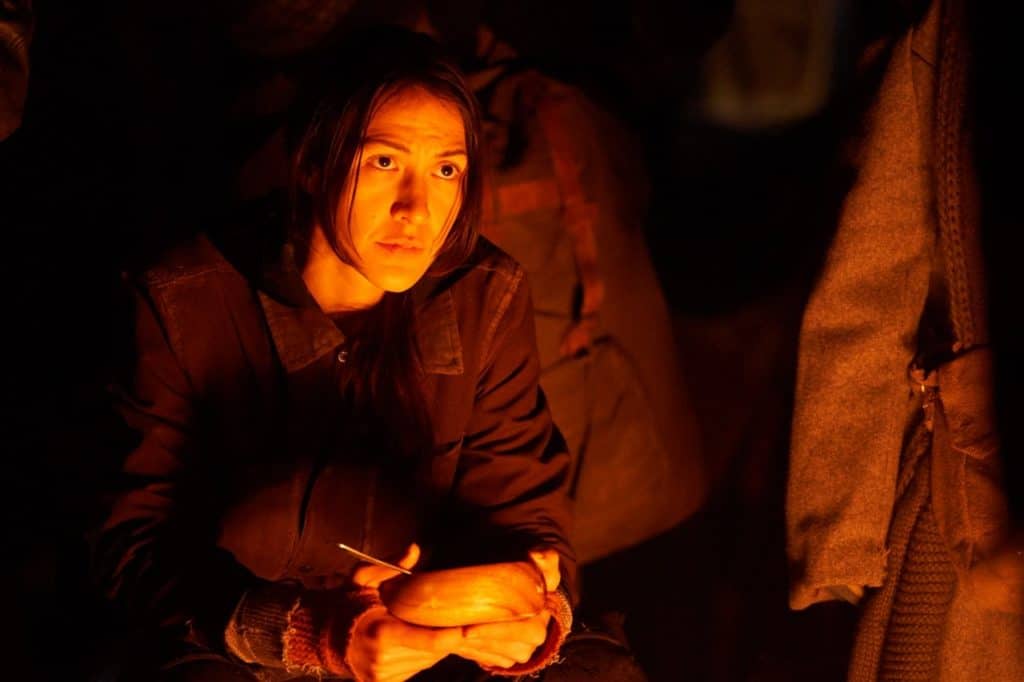 The Illuminerdi had the opportunity to speak with Night Raiders director Danis Goulet about the true events that inspired the film and why colonization is a topic "ripe for genre films."
"Well, I'm an indigenous person, I'm Cree and Metis, originally from Saskatchewan, which is in the Midwest of Canada. And all of my work in some way deals with the impact of colonization on indigenous people. And I think colonization as a huge topic is actually very ripe for genre films. I mean in the whole history of genre, we've seen so many movies about take overs, and alien invasion and all of that.

And for me, and for any indigenous person, like colonization is something that has already happened and is real. And so, I wanted to look at the impacts of that, and specifically the residential school system, which was a child removal policy that was in place in Canada. So, I wanted to look at the impact of that on families. But I really felt like all of the things I wanted to bring together just so perfectly fit within a genre space.

And also, that I wanted to tell the story in a way that, yes looked at the impact of it and the difficulties of it, but also that focused on those who were up against the state as underdogs, that were part of a resistance movement. And they were driven by love. And there was something really beautiful in seeing their uprising, and their survival in spite of the incredibly oppressive regime that they live under."
RELATED: ENCANTO REVIEW: A MASTERFULLY ANIMATED MAGICAL TALE FULL OF HEART, HUMOR, AND TREMENDOUS MUSIC
Colonization is often used in genre narratives as Danis explained with alien invasion being a clear example, but colonization is a very real horror that many people have had to deal with throughout history and many are still feeling the long-term impacts. The residential school system in Canada, that inspired Night Raiders, separated Indigenous children from their families and communities in an attempt to isolate and "assimilate" them into the Canadian culture. The system was funded by Canadian Government's Department of Indian Affairs and administers by the Christian churches.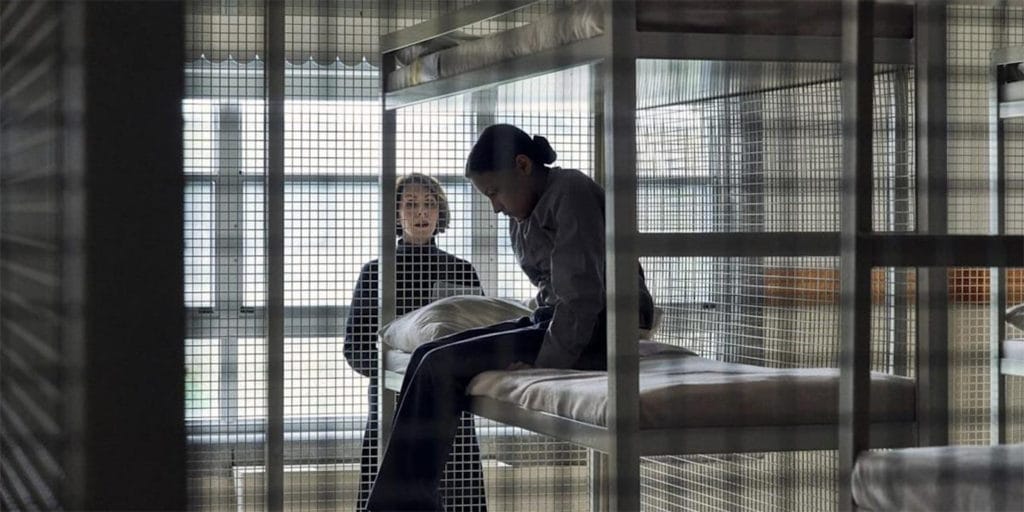 The boarding schools were mandatory attendance and led to horrific abuses against the children with thousands of school related deaths. Night Raiders dives fully into this topic, but gives it a science fiction twist setting the story in a post war torn dystopian world full of drones and Artificial Intelligence.
The horrors of the "Academy" as the system is referred to in Night Raiders is unknown to most people, but as Niska discovers the truth, she frantically tries to save her daughter whom she hid from the authorities for years before she was taken. Night Raiders is a story about a parent's love for her child and a community standing up to the cruel laws imposed upon them. Danis Goulet also explained why she felt the need to make Night Raiders and shed light on the residential school system.
DANIS GOULET EXPLAINS WHY SHE NEEDED TO MAKE NIGHT RAIDERS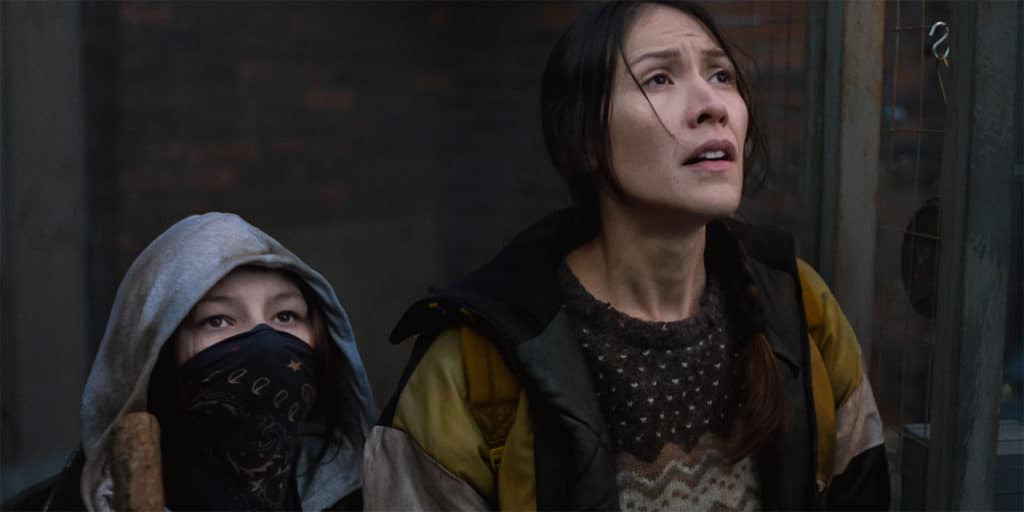 "I was driven to tell this story because I didn't feel like people knew enough about the residential school system, or about these harmful policies. It's so easy to kind of turn off from the idea that the Americas were totally colonized and the impact that had on people. But also, that that's a present-day impact. It isn't something of the past, it is something that lives in people's lives and families. The last residential school only closed in Canada in 1996. And so, we're talking about people's Aunts, Grandmas, sometimes their parents.

And that it caused inter-generational trauma. But I also want people to see that in spite of this immense, immense impact and the pressure of colonization that indigenous people have survived in ingenious ways. And they've kept their communities intact. They are revitalizing their languages. The youth hold so much promise. And there is so much beauty and love in our communities, that I just wanted to express through the story as well."
RELATED: BRUCE CAMPBELL TEASES DOCTOR STRANGE 2 IS "WORTH TALKING ABOUT" IN RECENT INTERVIEW: EXCLUSIVE
It's no surprise that Danis Goulet wanted to shed light on the residential school system and the ramifications of the abuse so many suffered, but what is inspiring is how she wanted to show the perseverance of her community. Even with the government and many Christian churches actively working to erase the culture of Canada's indigenous people, they failed.
The survival of the culture both in real life and in Night Raiders is truly amazing and shows the strength of these communities. Hopefully as more people experience Night Raiders and learn the true events that inspired the film, it will keep the horrors of the past from being repeated.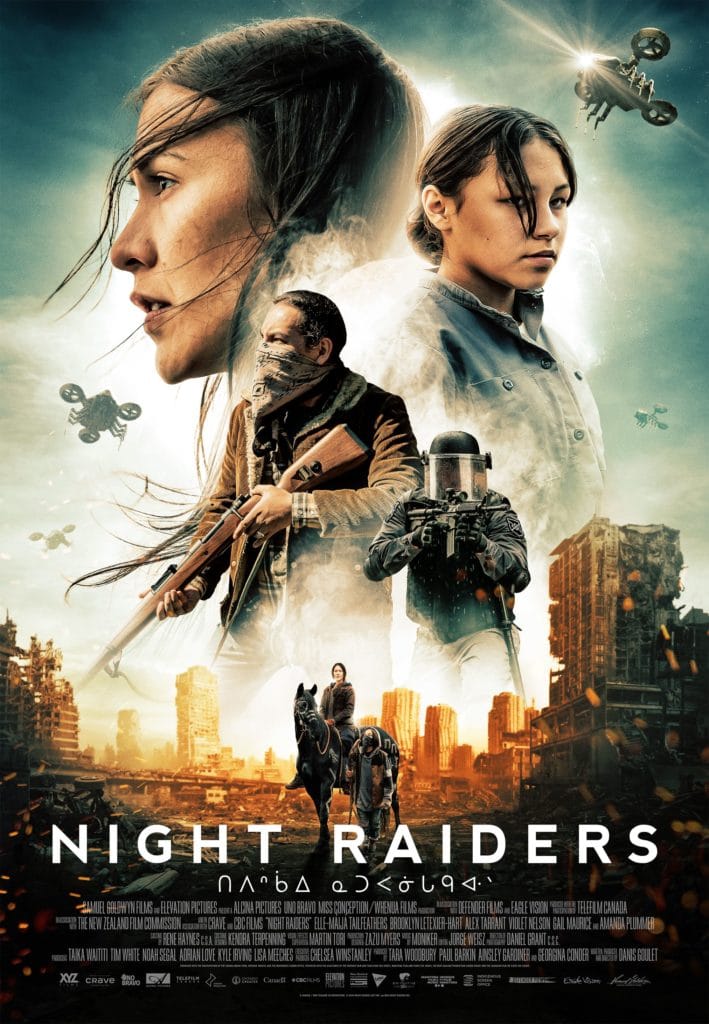 Night Raiders is now in select theaters and available on demand and digital. Are you going to watch Night Raiders? Leave your thoughts in the comments below or on our social media and check back with The Illuminerdi for more sci-fi.
KEEP READING: NIGHT RAIDERS REVIEW: POST-APOCALYPSE FILM OFFERS SOMETHING NEW