Walt Disney Animation Studio's 60th canonical film, Encanto, is set to hit theaters this week continuing the legacy that Walt Disney started over 80 years ago.
Encanto explores a story about the magical Madrigal family, but specifically Mirabel Madrigal, the only member of the family who wasn't bestowed a magical gift. Mirabel takes it upon herself to try to discover and fix the mysterious problem that is effecting the family's magic leading her on an enchanting and introspective quest through her family and their history.
The Illuminerdi had the opportunity to attend the Encanto Virtual Press Conference where star Stephanie Beatriz (Brooklyn Nine Nine, In The Heights) talked about her character and becoming the newest in a long line of Disney heroines. Beatriz revealed how she relates to her Encanto character, Mirabel, the black sheep of the Madrigal family.
"Mirabel doesn't have a gift, which I find extremely relatable, because there have been many times in my life where I felt like I didn't belong. I didn't measure up. I wasn't talented enough to be there. I had that sort of imposter syndrome. But I also discovered by getting older, and working more and more on trusting myself, that I do have something to offer, and it is special, and I am myself.  So, not everybody's gonna love that but the people that do, are gonna love it really hard."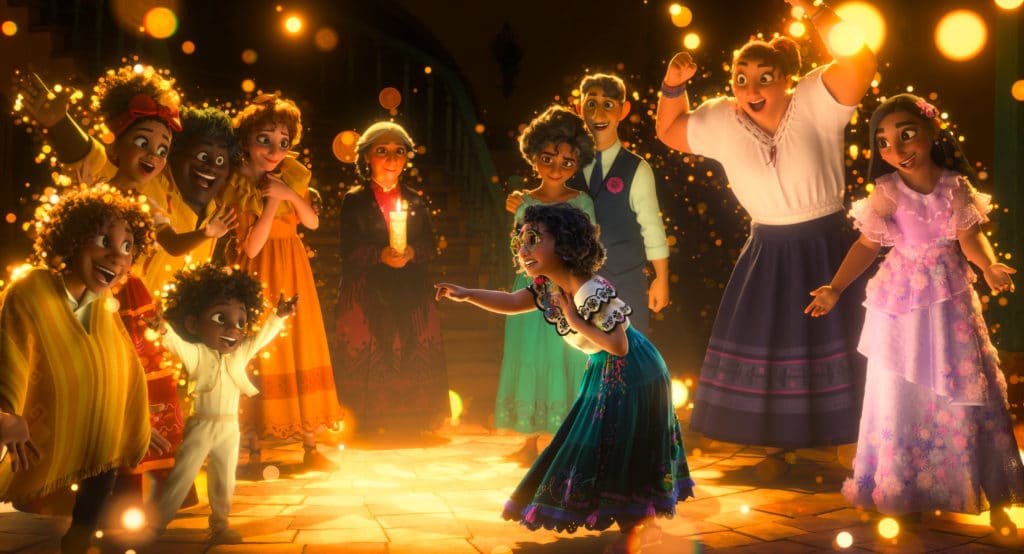 RELATED: BAYMAX: DISNEY+ UNVEILS 1ST TRAILER FOR NEW SPINOFF SERIES
Mirabel is surrounded by this larger than life magic that all of her other family members have, but she herself doesn't. The personal connection that Stephanie Beatriz was able to bring into this character was integral in making her performance feel genuine. During the Encanto press conference Stephanie Beatriz revealed what from her own life and personality she infused into her character, Mirabel, notably her own use of humor.
"Awkwardness, my anxiety, and honestly, my use of comedy. Often when I'm uncomfortable, or don't really know what to do, or how to handle a situation, I often turn to try to make a joke out of it. To make myself more comfortable, to make somebody else more comfortable. I think comedy is really useful 'cause it takes the air out of stuff, you know? Like, everything can be really intense, and then you make a joke, and everyone relaxes.

You can't be tense, you can't really laugh if you're tense. So, I think I tried to bring that to Mirabel. And yeah, I like to improvise. I like jokes. And so, I like making other people laugh. I think one of the highlights of my life would be, when Jared, and Byron, and Charise would laugh at something that I would do. I was like, "Oh, yeah." And then I don't care if anything else makes it."
RELATED: TURNING RED: ADORABLE NEW POSTER & TRAILER HIT THE INTERNET
And although Stephanie Beatriz was careful about potentially spoiling anything specific, she did talk a bit about her improvisation and how the humor her character uses leads her to becoming "her own sidekick."
"I don't want to give anything away, but there's some fun stuff once Mirabel sort of takes off on the adventure, that happens. There's some funny stuff when she's like, sort of by herself, which she's kind of trying to entertain herself. Because really, what's kinda crazy is in this big, huge family, Mirabel often is alone and depending on herself. And so, she kind of becomes her own sidekick and talks to herself a lot. And I think a lot of that improv ended up making it into the film."
STEPHANIE BEATRIZ TALKS ABOUT JOINING THE LONG LEGACY OF DISNEY HEROINES WITH ENCANTO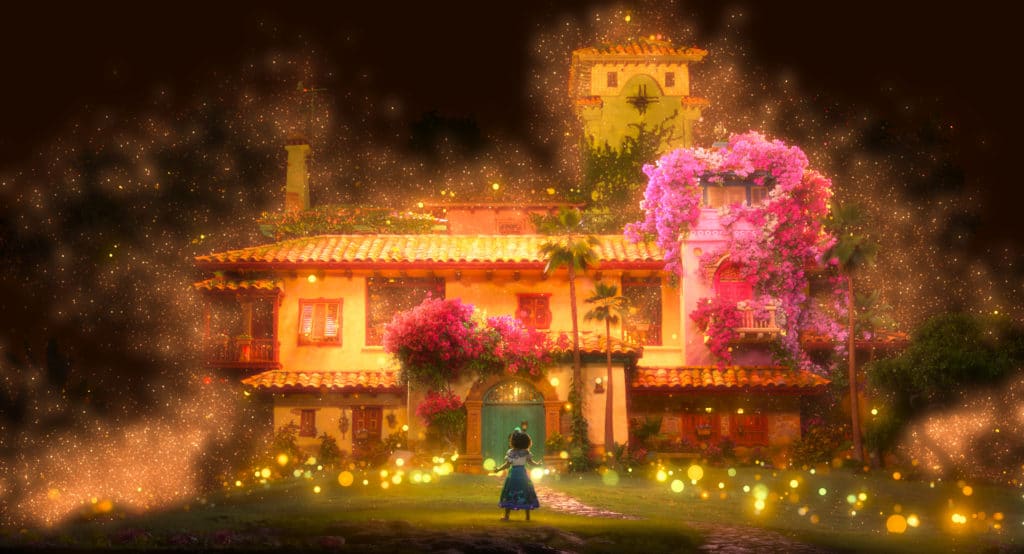 RELATED: WALT DISNEY ANIMATION STUDIOS ANNOUNCES THEIR 1ST ANIMATED SERIES FOR DISNEY PLUS AND MORE EXCITING PROJECTS
Walt Disney Animation Studios is synonymous with princesses. Disney animation has a long legacy of impressive heroines that are the protagonists of their own stories. Stephanie Beatriz was especially proud that her character is joining this legacy of famous animated characters. She shared her feelings of pride and excitement during the Encanto press conference.
"Well, I mean, technically Mirabel's not a princess, but she is a Disney heroine, which I think is even cooler. I mean Disney has this, incredible tradition of crafting these female characters. The protagonists and their stories, are these girls and women who are really brave, really good at heart, want the best for everyone around them, and are willing to go on these sometimes really dangerous, crazy, magical adventures to get what they want. And I'm really proud to be part of that legacy, to hopefully, honor the work of all of the women that have come before me that have been in this position, and also hopefully add something new to it, as well."
Walt Disney Animation Studios has a a long and ever growing legacy and with Encanto they hit an impressive landmark, the 60th canonical animated film. Stephanie Beatriz brings Mirabel to life infusing her with an endearing awkwardness and genuine love for her family while the vulnerability and insecurities still shine through in her performance. The passion and thought that she put into this character is clear and her pride at joining the long legacy of Disney heroines is touching.
Encanto is exclusively in theaters November 24, 2021. Are you going to see Encanto? Are you looking forward to seeing Stephanie Beatriz take on a new character? Are you excited to see the newest addition to the legacy of Disney heroine's? Leave your thoughts in the comments below or on our social media and check back with The Illuminerdi for more Disney and Encanto.
KEEP READING: ENCANTO REVIEW: A MASTERFULLY ANIMATED MAGICAL TALE FULL OF HEART, HUMOR, AND TREMENDOUS MUSIC