Walt Disney Animation Studio's newest film, Encanto, is set in Colombia and follows the magical Madrigal family. Mirabel is the black sheep of the Madrigal family as the only member not to be bestowed a magical gift. When something threatens her family's magic Mirabel takes it upon herself to discover the mysterious source and save her family's magic.
The Illuminerdi had the opportunity to attend the Encanto Virtual Press Conferences with the cast and the filmmakers where they discussed the film being set in Colombia and why this representation in a Disney animated film is so important.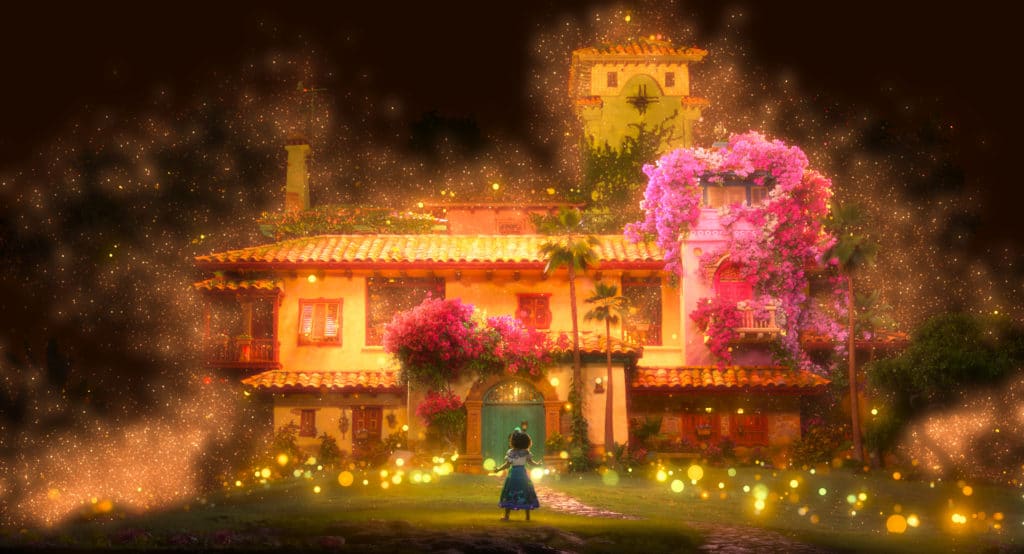 RELATED: ENCANTO REVIEW: A MASTERFULLY ANIMATED MAGICAL TALE FULL OF HEART, HUMOR, AND TREMENDOUS MUSIC
Director Byron Howard revealed what inspired them to focus on Latin American culture in the new animated musical film and why it is important. Howard was quick to credit Lin-Manuel Miranda and hinted at how Encanto hints at the future of Walt Disney Animation Studio.
"When we first got together with Lin, Lin had talked for a while about wanting to do something in Latin America specifically. And I think that Disney Animation has this great tradition of amazing storytelling, emotional storytelling. And there's so many places, and stories, and traditions around the world that people just don't know. It's kind of like this movie.

Like, these family members are learning more about who they are. People you think you would know, you grew up with these people, but right in front of you are amazing tragedies, and stories of strength, and stories of love, and resilience and stuff. And just, I think, I'm very excited about the next 10 years of Disney Animation, 'cause we have filmmakers coming in who are going to expand what we're doing, with our storytelling.

And this one for me, was an amazing learning experience. This was five years about falling in love with Colombia, a country that just, it deserves to be known for the glory that it is, and the warmth that we've been shown throughout this whole process, and the partnership, and collaboration. The fact that we feel like, family to our collaborators, and they feel like family to us, we know each other.

The lovely part about this process is that you have time to invest in each other, and learn about each other. And I think it's very emotional for us to come to this part of the process, because it's about to kind of be let out into the world so that people can see the result of all of this care that we've experienced. So, I would never change what I do, 'cause I just love this, I'll do this forever, 'cause it's such a rewarding experience."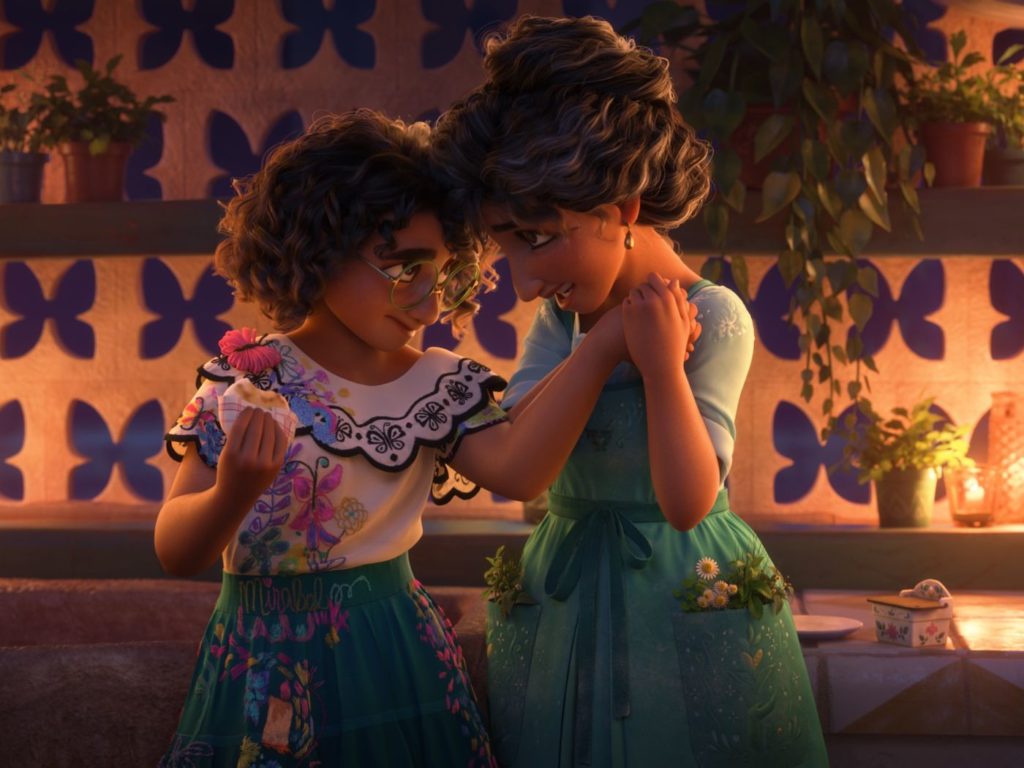 RELATED: ENCANTO: STEPHANIE BEATRIZ GLOWS ABOUT JOINING THE IMPRESSIVE LEGACY OF DISNEY HEROINES
Part of Byron Howard, Jared Bush, and Lin-Manuel Miranda's research process included a trip to Colombia where they could explore the country, talk to the residents, and get an authentic feel for Encanto's setting. The research helped the filmmakers make Encanto feel authentic in many ways from big to small. Byron Howard revealed why the trip to Colombia was so important to the process of making Encanto.
"Oh, my gosh, farm to table, well it was incredible. And I think it was just, it was years ago when we got started. And I have to say, Lin has been with us on this journey from the very beginning, which is so rare to have your songwriter with you for this experience. So, when we went to Colombia with Lin and his dad, Luis, who we love, which was an amazing experience. I think we were just blown away.

I think we were learning about Colombia as we were there from people who we love, people who are of Colombian heritage, and were sharing their families, and that warmth, and just the diversity of families and music. And Columbia being this crossroads of culture, of dance, of food, of tradition, it just was an incredible moment for us. Well, like, we were all over the place.

We're in tiny little towns way on the country, we're in huge cities like Bogota, and Cartagena, all of which have a different vibe. And we love that people from these different areas celebrate those specifics of their personalities. And we looked in any way we could to try to get that into the family. So, you'll see, like, a Pasteno, like, Mauro Castillo plays Felix in the movie. And then a Bogota guy like, Augustin. And just playing up those great contrasts. And so I think we came back really, really charged up to get as much of Colombia into this film as we possibly could. But it was incredible."
ENCANTO'S COLOMBIAN CAST REFLECTS ON THE IMPORTANCE OF REPRESENTATION IN A DISNEY ANIMTED FILM
RELATED: PRESIDENT OF WALT DISNEY ANIMATION STUDIOS REFLECTS ON ANIMATED CLASSIC FILMS FROM SNOW WHITE TO ENCANTO AND INTO THE FUTURE
A number of Encanto cast members are from Colombia including John Leguizamo who plays the mysterious Bruno. During the Encanto cast press conference John shared how important the film has been to him and how the representation of Colombia in a Disney animated film has impacted him.
"Well, there were a couple of moments that really hit me hard. As a grown ass man, [LAUGH] I was like, "Yo, my tears are welling up," you know? I'm feeling like, you know, your stomach starts going like this. And it was when I saw all the colors. 'Cause that's how my family is in Colombia. You know, everybody can be really mad dark, or light, straight black hair, or super curly hair.

I mean, it looked like my family, it looked like the way I grew up. And to see that, you just feel like, "Oh, my god, we've arrived." We as Latinx people have finally arrived when there's a Disney movie about you. And then to hear, you know, cumbia, and vallenato, and Carlos Vives, like the real music from Columbia, on top of that, you're like, "I can', I can't, I can't do that. This is too much for me." It was amazing."