Star Wars fans, we have some bad news for you.
Amongst hundreds of other projects showcased at Disney Investor Day 2020, Rangers of the New Republic was one that excited many fans. Gina Carano was announced to headline the series as the first of many rangers, presumably. However, earlier this year, Gina Carano posted some questionable comments and was fired from working on Lucasfilm properties permanently. Since then, the status of this project has been thrown into confusion and disarray, as both outsiders and insiders try to figure out what's going on with this TV series.
Rangers Of The New Republic Officially Cancelled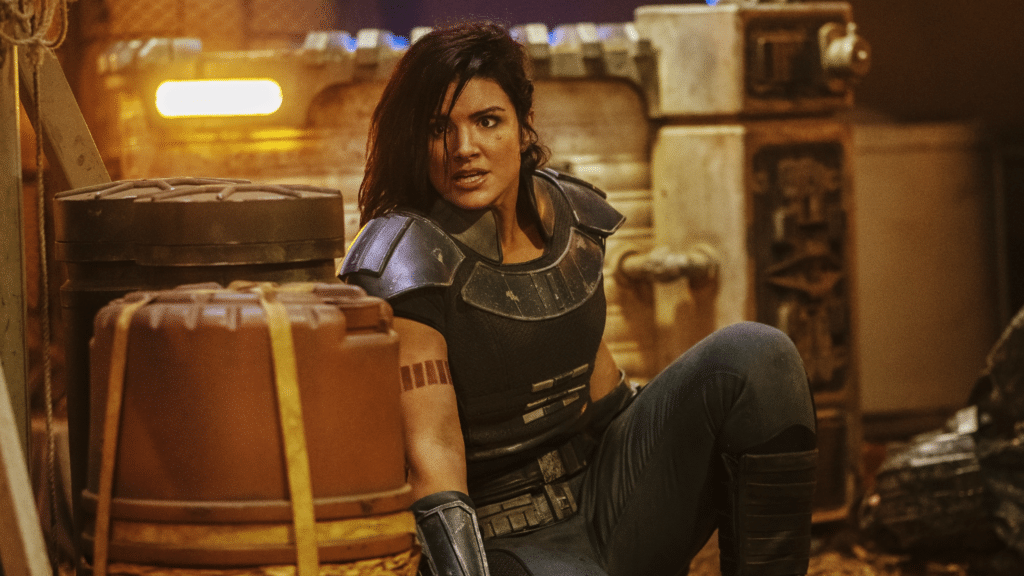 Yes, Rangers of the New Republic has been officially scrapped by Lucasfilm. In an interview with Empire Magazine (as brought to our attention by @PortalSWBrasil on Twitter), Lucasfilm president Kathleen Kennedy confirmed that Rangers of the New Republic is no longer in development at Lucasfilm/Disney. No explanation was offered, but it's safe to assume that the cancellation was at least partly due to the controversies surrounding Gina Carano. Here's the full quote from Empire:
For now, fellow Mando spin-off Rangers of the New Republic – due to centre on The Mandalorian's Cara Dune, played by Gina Carano, who Lucasfilm later stated is "not currently employed" by them following controversial social-media posts – seems to be on hold, and likely to be absorbed into other series. "We'd never written scripts or anything on that," confirms [Lucasfilm President Kathleen] Kennedy. "Some of that will figure into future episodes, I'm sure, of the next iteration of Mandalorian."

Empire Magazine and Lucasfilm President Kathleen Kennedy's short update on the status of Rangers of the New Republic
RELATED: The Mandalorian Season 3 Officially Starts Production
While unfortunate that a Star Wars series has been shelved, it's understandable, considering Carano's anti-semitic comments comparing the political climate of the United States to the Holocaust. While her personal beliefs are always, well personal, Carano was a representative of Disney, as she portrayed Cara Dune in both seasons of The Mandalorian. With her new show on Disney+ greenlit, it was even more of a reason to be careful with her word choice. In this case, Disney felt it was necessary to remove her from everything associated with the brand permanently. So however upsetting, there is a clear and understandable rationale for this cancelation.
Until we see the Rangers of the New Republic again, catch The Book of Boba Fett exclusively on Disney+. The series has been officially confirmed to consist of 7 episodes, premiering December 29, 2021, and concluding on February 9, 2022. After that, there's some Marvel action to look forward to, with Moon Knight reportedly in mid-February 2022, and then Obi-Wan Kenobi, rumored to be released on May the 4th, both of which will likely consist of 6 episodes. What did you think of this news? Are you sad that we won't see a Rangers TV series on Disney+? Let us know by mentioning @The_Illuminerdi on Twitter.
KEEP READING: The Book Of Boba Fett: 7 Things We Hope To See In The New Star Wars Series
Source: LRM