On Cyber Monday fans and audience goers had the chance to reserve tickets to Spider-Man: No Way Home, the 3rd installment of Marvel Studios and Sony's wall-crawler franchise.
While fans were celebrating The thanksgiving holidays, they were also awaiting a chance to purchase and reserve tickets on that special Spider-Monday. Let's just say the end result was both a success and huge annoyance to many Spider-Man fans.
RELATED: HOW ECHO'S INTRODUCTION IN HAWKEYE POINTS TO A LARGER THREAT AND TEASES A POTENTIAL COMIC BOOK INSPIRED ARC FOR HER SPIN-OFF
As soon as tickets were on sale at 12:00am ET, ticket websites started to crash and millions of fans had trouble reserving their tickets. However, the lucky few who were able to purchase tickets were undoubtedly overjoyed – not tot mention how happy cinemas worldwide must be at this turn of events.
THE RETURN OF EVENT CINEMA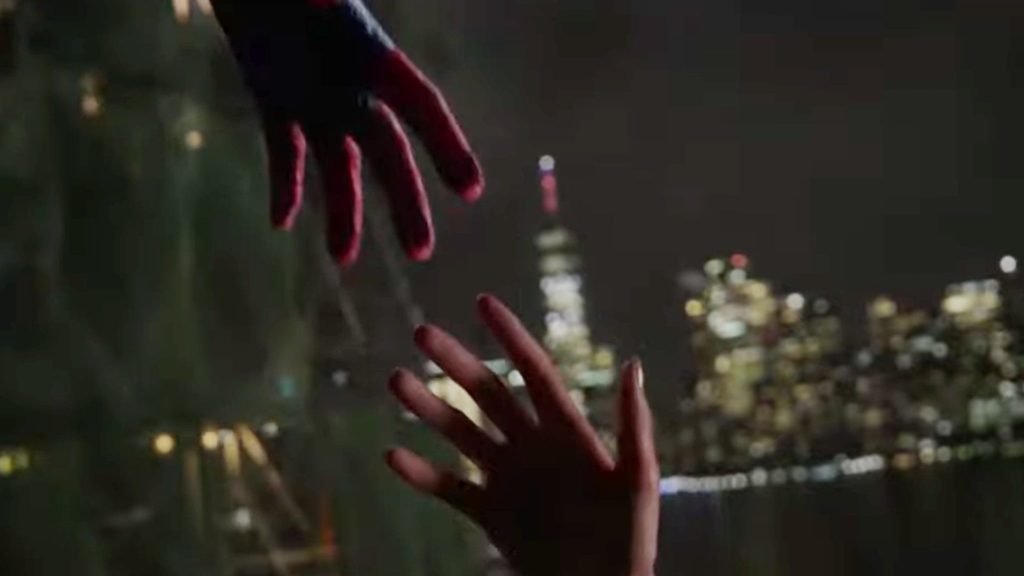 Ever since the current Covid-19 pandemic forced film theaters across the world to close, fans and goers missed the amazing experience of watching movies in cinemas. The pandemic hit movies hard to the point of some chains becoming bankrupt and closing. Fortunately with society and the world slowly going back to normal, movie theaters opened again.
But even with high profile movies releasing this year such as Space Jam: A New Legacy, Ghostbusters: Afterlife, Black Widow, Cruella, Shang-Chi: Legend Of The Ten Rings, Venom: Let There Be Carnage, and Eternals doing well in the box office, new releases could have had bigger box office returns if it wasn't for this current health crisis. Ticket sales were constrained by strict COVID restrictions and reluctant audiences – with the exception of No Time To Die, the latest James Bond film which has currently made more than $750M worldwide.
However, Spider-Man: No Way Home has hype and attention to potentially gross pre-pandemic numbers, and one piece of evidence is tickets sales crashing. No Way Home is set to be the biggest moneymaker of 2021, and potentially could be the first film this year to have a $100M opening weekend domestically.
Marvel Studios, Sony and movie theater chains across the world are hoping No Way Home can break multiple box office records and eventually gross more that a billion dollars, like in the old days. The hype has only gotten stronger after it was discovered that villains of Spider-Man's cinematic past would return, not to mention the rumored return of Tobey Maguire's and Andrew Garfield's versions Spider-Man. This film is reported to be the culmination of the previous seven Spider-Man films, so hopefully it can indeed give us the Spidey Cinematic experience of a lifetime.
SPIDER-MAN: NO WAY HOME OFFICIAL SYNOPSIS
For the first time in the cinematic history of Spider-Man, our friendly neighborhood hero's identity is revealed, bringing his Super Hero responsibilities into conflict with his normal life and putting those he cares about most at risk.
When he enlists Doctor Strange's help to restore his secret, the spell tears a hole in their world, releasing the most powerful villains who've ever fought a Spider-Man in any universe. Now, Peter will have to overcome his greatest challenge yet, which will not only forever alter his own future but the future of the Multiverse.
Spider-Man: No Way Home is set to be released exclusively in theaters on December 17, 2021. The film will star Tom Holland, Zendaya, Benedict Cumberbatch, Jacob Batalon, Marisa Tomei, J.B. Smoove, Benedict Wong, Alfred Molina, and Jamie Foxx. The film is written by Chris McKenna and Erik Sommers, along with cinematography by Mauro Flore and music by Michael Giacchino. No Way Home is produced by Kevin Feige and Amy Pascal and directed by Jon Watts. What do you think of the latest rumors? Let us know over in the comment section below or let's discuss on our social media!
KEEP READING: MAHERSHALA ALI SHARES EXCITEMENT TO PLAY BLADE AND THE CHALLENGE OF WESLEY SNIPES' SHADOW
Source: CNN