The Blacklist is an action-packed, crime drama from NBC Television, currently airing its ninth season.
John Bokenkamp created the series and served as showrunner on seasons one through eight. He stepped away after season eight to work on other projects, handing the reins over to John Eisendrath. Eisendrath has been involved with The Blacklist since the series' inception and has penned numerous episodes of the prolific series.
The Blacklist season nine has released its first five episodes, with the sixth coming on December 9th, 2021. Season nine is the first not to feature leading cast member Megan Boone, who played Elizabeth Keen on the series. Like Bokenkamp, Boone left the series to pursue other opportunities. In fact, in June, she signed a first-look deal with Sony Pictures Television for her production company, Weird Sister.
The Blacklist is not just one of the greatest television crime dramas of our generation; it is one of the best stories ever told. The tapestry Bokenkamp and Eisendrath wove is layered with mystery, deceit, and hidden information. It's frustratingly withholding on an episodic basis and has no interest in holding your hand through the never-ending twists and turns.
THE BLACKLIST: RAYMOND REDDINGTON IS MORE MYTH THAN MAN
The basic premise of the show hooked me on day one. The fugitive at the top of the FBI's most list, Raymond Reddington (James Spader), turns himself in to FBI Assistant Director Harold Cooper (Harry Lennix). The Bureau then sets up a top-secret task force of operatives to work alongside Reddington to catch criminals off his personal list, the titular "blacklist".
He trades information for secrecy, immunity, and the opportunity to protect and work with Elizabeth Keen, a fresh Quantico graduate with a mysterious connection to Reddington. The mystery of why Red chose Keen is a longstanding question that is still yet to be fully unraveled. At this point, I'm not confident that the secret will ever be revealed to us.
RELATED: Psych 3: This Is Gus Releases New Official Trailer And Release Date At NYCC
The first eight seasons were an explosive, funky ride through world governments and the criminal underworld. Throughout these 100+ episodes, Keen's quest for answers about Reddington was always deadly important to her. She needed answers, and so did we. Or so we thought.
THE BLACKLIST: OFFICIAL SPOILER WARNING
You see, Elizabeth Keen never got her answers. She never learned who Raymond Reddington really was, how they were truly connected, or why he was so dedicated to keeping her life safe. She was shot and killed by a henchman, the thug of a particularly nasty supercriminal whose dream was to make Reddington watch Elizabeth Keen die.
While Neville Townsend died before he could see his dream come to fruition, his wish came true in the end. Reddington failed to save her. Instead, he tragically watched the life leave her eyes. When Keen died, the hope of explanations and answers died with her.
RELATED: Mayor of Kingstown Trailer: Jeremy Renner Stars in New Paramount+ Crime Drama Series
At first, I had a hard time wrapping my head around this part of The Blacklist, specifically the season eight finale. I knew that Boone and Bokenkamp were leaving the show to pursue other endeavors, but I still felt a bit betrayed. Why wouldn't they give us some clarification before leaving The Blacklist forever? We, the dedicated fans, surely deserved that much. Bokenkamp had left me hurting with cliffhanger after cliffhanger for years, and I couldn't imagine he would do the same in his swan song.
THE BLACKLIST IS ONE OF THE BEST CRIME EPICS OF ALL TIME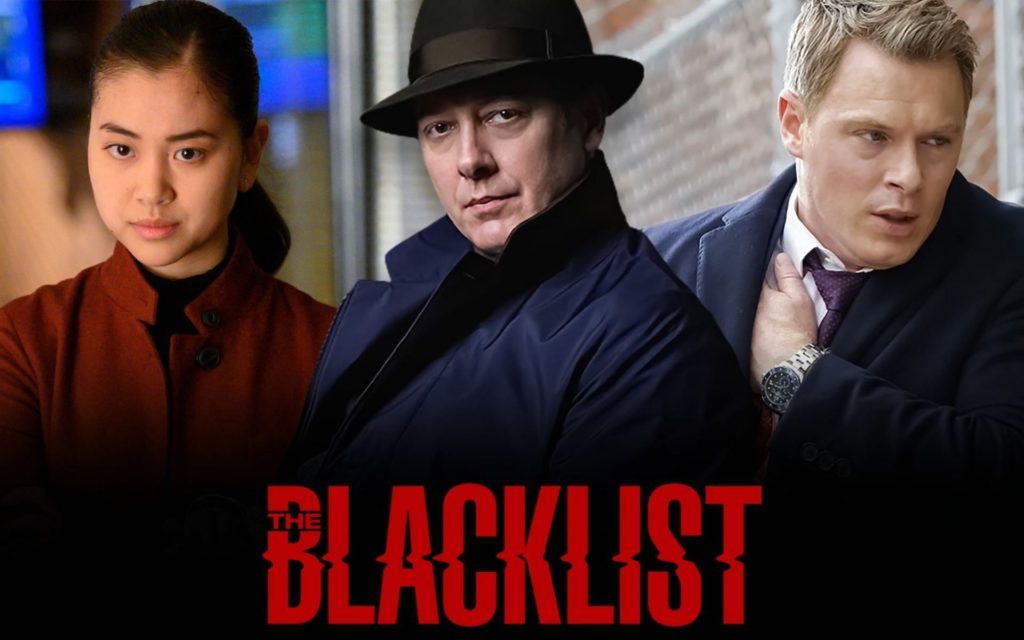 That was a selfish, entitled, and frankly foolish mindset. The series has always been about loss and secrecy. The importance of love and personal relationships over large, inhuman organizations with dark vendettas is central to The Blacklist, and Elizabeth Keen lost sight of this. I lost sight of it with her. She felt like she was owed answers to the mysteries that made up her world, and when she wasn't handed those, she set out on a lethal course of action.
Sometimes, we lose people. Death or any number of tragedies may befall those we love at any given moment. As someone who has lost loved ones in a number of ways, be it through suicide, disease or murder, I know that loss leaves you with unanswered questions every single time. I have never witnessed a more poignant exploration of this concept than in The Blacklist.
Jon Bokenkamp may be gone, but his work is in good hands with John Eisendrath. Their creative direction, combined with the immaculate performances from actors such as James Spader, Diego Klattenhoff, Harry Lennix, Amir Arison, Hisham Tawfiq and Laura Sohn, come together to form a riveting, nuanced TV series unlike any other. I cannot recommend The Blacklist highly enough, and I implore you all to give the pilot a go at your earliest convenience.
The Blacklist season nine returns on December 9th, 2021. Seasons one through eight are available to stream on Netflix now. What do you think of the show? Let us know in the comment section below or over on our social media!
READ MORE: Netflix Announces New Series Griselda Headed By Sofia Vergara