The first Diary Of A Wimpy Kid book hit shelves in 2007 and it has since grown into a beloved franchise with 16 books in the series, a spin-off book series, four live-action films, and now a new animated film on Disney Plus. The new Diary Of A Wimpy Kid animated film is based on Jeff Kinney's first book rebooting the film series.
The Illuminerdi had the opportunity to attend the Virtual Diary Of A Wimpy Kid Press Conference where star Brady Noon, who voices the main character Greg Heffley, revealed that he was not only familiar with the book series, but is also a longtime fan.
"I was very familiar with the Diary Of A Wimpy Kid franchise, not only from reading the books but also seeing the live-actions when I was much younger. But there was this specific time when I was in elementary school and I was very young, my brother, my sister and I, we all had these days of the week in school and we would go to either art class, library, gym and a bunch of other subjects.

And every day on library day, we'd all run to the library and fight for a Diary Of A Wimpy Kid book, because they were the most prized possession to have during library day. I specifically remember always trying to get the next one, that after I had finished the first, then I had to get the second the next week, then I had to get the third one. It was this crazy addiction, this craze that everyone had. It was just incredible and such a great memory I had."
RELATED: SPIDER-MAN: HOMECOMING WRITER REVEALS THERE WERE 5 MORE INSPIRING AVENGERS PSAS IN THE WORKS
His personal love for the series and the story being told shines through in his performance with Brady bringing Greg to life on screen. While this is the first time Diary Of A Wimpy Kid is being brought to fans in the form of animation – with the characters looking like they stepped straight out of the pages of the books – this is also Brady's first experience as a voice actor. Brady explained how voice acting differs from live-action and a few tricks he took from working on Diary Of A Wimpy Kid for future work in both voice acting and live-action.
BRADY NOON TALKS ABOUT HIS FIRST EXPERIENCE WITH VOICE ACTING IN DIARY OF A WIMPY KID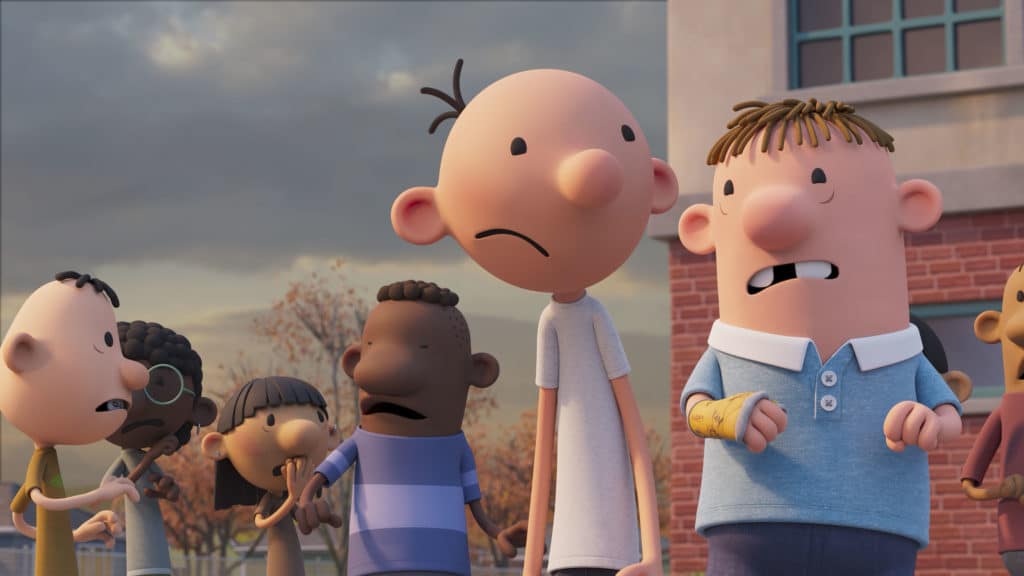 RELATED: DIARY OF A WIMPY KID REVIEW: A SHORT FUN TIME BRINGS CHARM FOR THE ENTIRE FAMILY
"It was my first voiceover work that I had ever done, except for ADR work for live-actions. But, it was incredible, I really liked it. I liked the concept of being able to come into work with sweatpants and sweatshirt on. I thought that was nice. And personally, I tried to act out most of the scenes like it was on live-action. I pretended like there was a camera on in front of me just so you really get that realness and that sincerity in my voice. So, I feel like that's kinda what I did and I feel like it worked for me.

So, hopefully everyone agreed that it sounded pretty realistic. Like if I had to run during the woods scene, I was running in place. Or it I had to jump, I'd jump. And if I'm in an emotional scene, I'll just really put myself in the shoes of Greg, and how I would react. And that's kind of how I did it. And I kind of do the same thing that I do with live action now. Which is something I actually learned from doing voiceover. It's a cool skill that I learned and hopefully I can carry it on with the rest of my career."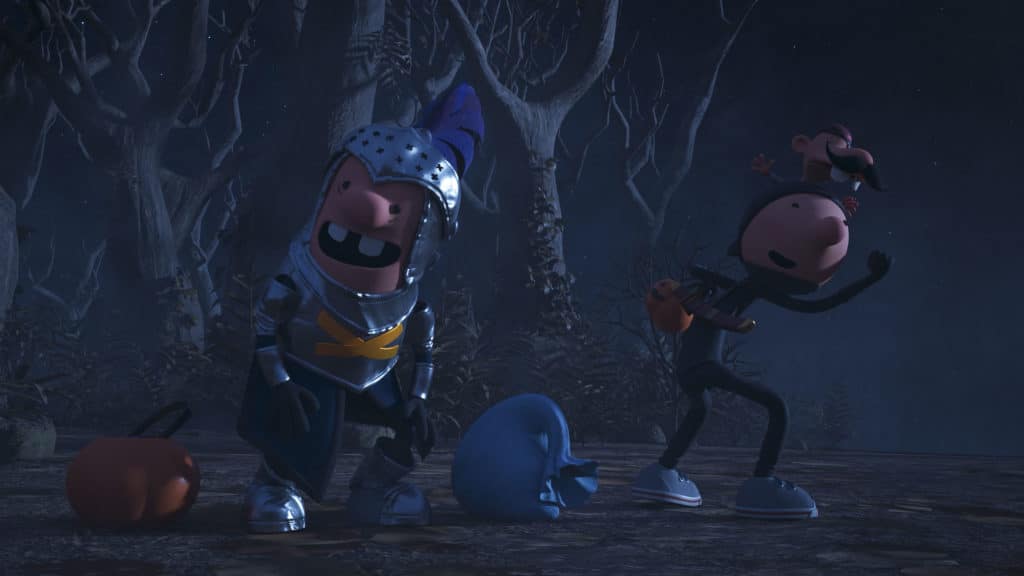 RELATED: COBIE SMULDERS JOINS SECRET INVASION, WILL REPRISE ROLE AS MARIA HILL
It looks like these tricks will definitely come in handy in future projects. Diary Of A Wimpy Kid creator Jeff Kinney, who wrote and produced the new animated film, revealed during the press conference that an animated sequel based on his second Diary Of A Wimpy Kid book, Rodrick Rules, is well on it's way and is hopeful that more will be on the horizon.
"I would love for us to make as many of these movies as we can. We're already deep into production on Rodrick Rules and that's really exciting that we're continuing before the first one even comes out. And I think it's everybody's aspiration to make a bunch of these. Because these movies are sort of a big rite of passage story. In each movie, Greg can grow, right? Because you grow a lot as a kid in middle school, as you are going into high school and so there are lots and lots of stories to tell."
Diary Of A Wimpy Kid is now available on Disney Plus. Are you a fan of the Diary Of A Wimpy Kid franchise? Which book do you want to see get an animated adaptation? Leave your thoughts in the comments below or on our social media and check back for more Disney Plus news.
KEEP READING: DIARY OF A WIMPY KID CREATOR JEFF KINNEY REVEALS HIS OWN JOURNAL INSPIRED THE UNIQUE DIARY FORMAT AND BOOK STYLE