Jeff Kinney's first Diary Of A Wimpy Kid book hit shelves in 2007 and has since grown into a huge franchise with 16 books in the series. As well as a spin-off book series, four live-action films, and a new animated film on Disney Plus.
The Illuminerdi was able to attend the Virtual Diary Of A Wimpy Kid Press Conference where creator Jeff Kinney, who also wrote and produced the new animated film, revealed how his own journal, which he began keeping in his mid-twenties, inspired the unique format of his Diary Of A Wimpy Kid book series.
"I started keeping one when I was in my mid-twenties, and this was when I was really frustrated, when I wanted to become a newspaper cartoonist. But I was playing lots and lots of video games instead. So, I kept the journal to kind of shame myself into working on my comics. And what I did was I created this journal with text and then some cartoon illustrations all throughout. I did it for years. And finally, I realized, "Oh my gosh, this is the answer, this is what I've been looking for, a new format." And so, my real-life journal actually inspired the Diary of a Wimpy Kid."
RELATED: SPIDER-MAN: HOMECOMING WRITER REVEALS THERE WERE 5 MORE INSPIRING AVENGERS PSAS IN THE WORKS
Diary Of A Wimpy Kid brings a unique storytelling style to young readers incorporating the illustrations seamlessly into the story being told in the books. The style lends itself well to animation especially with the cartoonish stick figure drawings. In the new animated film it keeps the spirit of the original art, but brings it into a 3D style computer animation. Kinney talked about the experience of bringing his drawings to life through animation and his initial nervousness at exploring a new format.
JEFF KINnEY TALKS ABOUT BRINGING DIARY OF A WIMPY KID TO LIFE THROUGH ANIMATION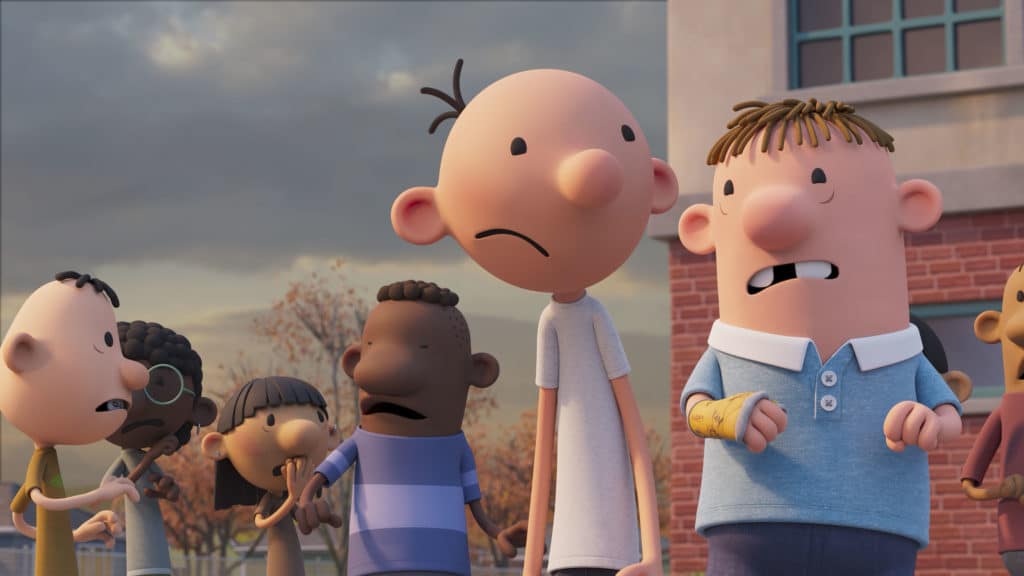 "I was really scared to see it actually, because everybody has a reaction when you see something that you're familiar with, and then you see a new version of it. It always feels a little bit weird. And it took us a while to kinda get the look of the characters down right so that you could say, "Yep, that's Greg, that's Rowley." It really did take a while. And then in my books you always see the characters in three quarter view, so now you're seeing Greg from the side and top down view and things like that, angles you have never seen before.

At first, I was nervous because when we saw the first tests they were all this kind of rough animatic. So, this almost looks like bad '90s animations, and you're like, "Whoa, is this how this thing is going to look?" And then all of a sudden, they put in the lighting, the textures, and your eyes just go 'pop'. And that's when you say, "Oh my gosh, this is actually really going to be good." It is such a relief, I'm sure Brady had the same experience when he saw the real thing. It's like oh my gosh, this is a quality production."
RELATED: NEW DAILY BUGLE TIKTOK HILARIOUSLY TEASES 2 MAJOR VILLAINS AND THEN SOME
The new Diary Of A Wimpy Kid animated film brings these beloved characters to life in a new and exciting way and Jeff Kinney's own excitement and passion shine through. Jeff Kinney wrote the screenplay for the animated film, a first for him. During the Diary Of A Wimpy Kid press conference Kinney explained that he wrote the script as if for live-action actors instead of animation. Kinney was quick to praise stars Brady Noon and Ethan William Childress for their performances as Greg Heffley and Rowley Jefferson respectively.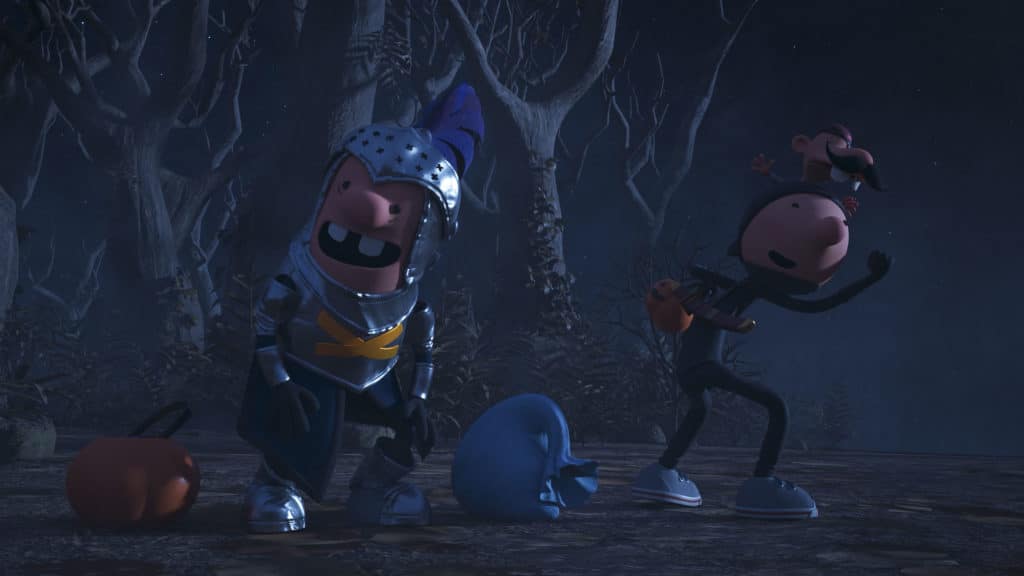 "I think what is so interesting, is that when I wrote the screenplay, I was really writing for live actors, because I did not know how to do anything else. I wasn't writing for cartoon characters. And when Brady stepped into the shoes of Greg Heffley, and of course Ethan stepped into the shoes of Rowley. These felt like really fully fleshed out characters, like they felt like characters that you could really care for. And that's so important.

I think what I really like about the choice that we made, we started out with this kind of cartoon-y style for the backgrounds and everything that played in the cartoon world, and we eased into something that was more realistic because we want it to feel really grounded. But what really makes it feel grounded are the performances. We got such great actors in each role. And I just wanted to sing Brady's praises for a moment here. Every time this guy stepped into the studio, he just killed it and you're like, this is what a professional looks like. And I really cannot wait to see where his career goes because this guy is talented."
Jeff Kinney clearly loves this franchise he created and is excited to share the new animated film with fans. The animation style is clearly inspired by Kinney's own art within the Diary Of A Wimpy Kid book series and his praise for the young actors is well deserved. Jeff Kinney also revealed that they are "deep in production" on an animated sequel based on his second book, Rodrick Rules, during the press conference showing not only his confidence in the new animated film series, but Disney Plus' as well.
Diary Of A Wimpy Kid is available on Disney Plus now. Are you a fan of Diary Of A Wimpy Kid? Are you excited for the new animated format? Leave your thoughts in the comments below or on our social media and check back with The Illuminerdi for more Disney Plus news.
KEEP READING: DIARY OF A WIMPY KID REVIEW: A SHORT FUN TIME BRINGS CHARM FOR THE ENTIRE FAMILY