Sony Pictures has released the poster for the Uncharted movie showcasing Tom Holland and Mark Wahlberg as Nathan Drake and Sully
Iconic adventurer and treasure hunter, Nathan Drake, will finally make his first live-action debut in theaters next year around the globe. The Uncharted video game franchise has always been beloved and adored by fans in the gaming community. The franchise's star Nathan Drake has become a popular fan-favorite character and is one of the most iconic video game characters of all time. The reason for Drake's popularity is his wit, intelligence, humor, relatability, and of course his heart.
Ever since it was announced that Spider-Man star Tom Holland was announced to play the iconic adventurer based on the hit Uncharted video game franchise, fans were curious and excited. When it was also announced that veteran star actor Mark Wahlberg will be playing Drake's mentor Sully, the hype for the upcoming Uncharted movie increased. That hype furthered amplified when Sony released their first trailer and look of the upcoming Uncharted movie last month. Now Sony just released their first new promotional movie poster for Uncharted.
The Uncharted Movie Poster
Overall the Uncharted movie poster looks very simple but amazing. The poster features Holland's Nathan Drake and Wahlberg's Sully front and center on a shore with what looks like to be several abandoned pirate ships in the background. We can assume by the looks of it, the pirate ships act as clues to what the treasure could be potentially based on. There's a high chance that the film's Mcguffin could be based on the treasure of Henry Avery who's plot was essential to the fourth Uncharted game "A Thief's End."
Then again after watching the trailer, we can assume or speculate that the upcoming film could borrow elements from the other Uncharted games. Just like the plane sequence where Holland's Drake was dangling in the air on crates. That was straight from the third Uncharted, "Drake's Deception." Other than Holland and Wahlberg being front and center, there is nothing else to take away from this poster.
RELATED: Uncharted: Tom Holland Compares Playing Peter Parker To Nathan Drake In Revealing New Interview
The other things to note about this poster are the strange lighting and why Wahlberg's Sully doesn't have his iconic mustache. For many years fans have wanted a live-action film adaptation of Uncharted, and now their wish is coming to fruition. Hopefully, the film will honor the legacy of the iconic video game franchise,
Uncharted Movie Plot Synopsis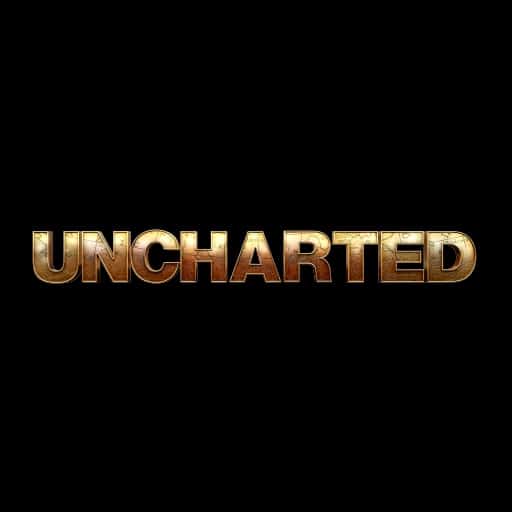 Based on one of the best-selling, critically-acclaimed video game series, Uncharted introduces audiences to the young street-smart Nathan Drake (Tom Holland) and showcases his first treasure hunting adventure with wisecracking partner and mentor Victor "Sully" Sullivan (Mark Wahlberg). In this action-adventure epic that spans the globe, the duo are in dangerous pursuit of "the greatest treasure never found" while also tracking clues that may lead to Nathan's long-lost brother.
Uncharted is scheduled to premiere on February 11th, 2022 in the United Kingdom and February 18th, 2022 in the United States and Worldwide. Uncharted stars Tom Holland, Mark Wahlberg, Antonio Banderas, Sophia Ali, and Tati Gabrielle. The film will be produced by Rafe Judkins, Art Marcum, and Matt Holloway. The film will also be produced by Charles Roven, Avi Arad, and Alex Gartner. The screenplay is by Rafe Judkins, Art Marcum, and Matt Halloway. Cinematography by Chung-Hoon Chung. Editing by Richard Pearson. The film will be directed by Richard Pearson. Distribution by Sony Pictures.
What do you think of the Uncharted movie poster? Will people ever get tired of Tom Holland climbing things? Will Mark Wahlberg also be climbing things? Let us know what you think in the comments below and share all your fan theories and Uncharted thoughts with us on Twitter.
Source: Fandango
KEEP READING: Uncharted Left Star Tom Holland With Multiple Injuries