Spider-Man: No Way Home is nearing $600 million in ticket sales and breaking all the records. SPOILER WARNING!!! Content below contains spoilers for Spider-Man: No Way Home.
Spider Mania is at an all-time high! We have not seen this much love and hype since the character's first live-action Spider-Man film back in 2002, starring Tobey Maguire as Spidey himself. After a hugely successful premiere, Spider-Man: No Way Home is a certified critical hit with critics and fans. The third installment of Marvel Studios' live-action adaptation of Spider-Man has shattered numerous box office records domestically and internationally. This is no surprise as the level of hype has never been seen before with any Spider-Man film.
The film's massive hype undoubtedly is due to No Way Home featuring numerous villains from Spider-Man's cinematic past. These villains come from Sam Raimi's original Spider-Man Trilogy starring Maguire and Marc Webb's The Amazing Spider-Man films starring Andrew Garfield. No Way Home brought back Willem Dafoe's Green Goblin, Alfred Molina's Doctor Octopus, Thomas Haden Church's Sandman, Rhys Ifans' The Lizard, and Jamie Foxx's Electro.
RELATED: Spider-Man: No Way Home Review: A Truly Amazing Spider-Man Film
The film was also rumored and reported to include Maguire and Garfield returning as Spider-Man. It is safe to say that the rumors were true as Maguire and Garfield did make a triumphant and emotional return. Their comeback further enhanced the film's galore and status as one of the best Marvel films of all time; sentiment critics and fans appear to agree with. With early box office returns at an all-time high, unanimous acclaim from critics and fans alike, plus the holiday season freeing up time for many, there are no signs of Spidey slowing down anytime soon.
How Much Money is Spider-Man: No Way Home Likely to Make?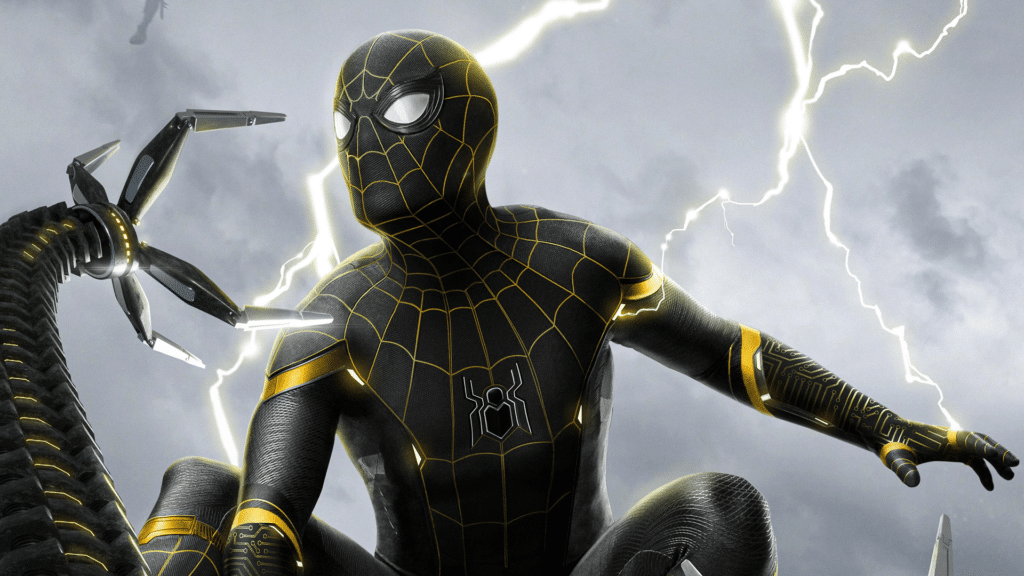 The holiday season has arrived a week early for Peter Parker and his amazing friends. Marvel Studios and Sony's latest wall-crawling adventure has already broken numerous records, rivaling other box office juggernauts even with the hindrance of the pandemic. No Way Home already made $253 Million dollars domestically and $334.2 Million dollars overseas. Currently, the box office total for the film is $587.2 million globally.
This amazing feat makes Spider-Man: No Way Home the second biggest box office global debut worldwide, only trailing behind Avengers: Endgame. This feat is even more impressive because it was achieved even with concerns of the new Covid 19 Omicron Variant that was expected to make movie-goers hesitant to return to theaters. This obviously wasn't the case and shows that fans have missed going to the movies and No Way Home is a glowing embodiment of the magic of Cinema.
RELATED: Marvel Studios and Sony Reveal Spider-Man 4 Currently in Development
No Way Home is also the first film in the Covid 19 Era that has grossed such incredible box office numbers. Originally. due to the current ongoing Pandemic. No Way Home was forecasted to make around $130 Million to $150 Million on its's opening weekend domestically. That estimate had to be adjusted immediately as the film grossed around $121 million domestically on its first day. This is also an amazing feat as Holland's first solo Spider-Man film, Homecoming, opened to $121 million and its sequel, Far From Home, only made $92.6 million domestically in its opening weekend.
Another accolade for No Way Home's current historic box office run is that the film has received almost universal critical acclaim from critics and fans worldwide. The resounding positive word of mouth all over social media will only add to the film's success. Spider-Man: No Way Home is one of the most ambitious Marvel solo films to date, rivaling Captain America: Civil War and even Infinity War and Endgame. The powerful moments and box-office success of No Way Home will be sure to captivate the audience and stay at the top of the charts for years to come.
SPIDER-MAN: NO WAY HOME OFFICIAL SYNOPSIS
For the first time in the cinematic history of Spider-Man, our friendly neighborhood hero's identity is revealed, bringing his superhero responsibilities into conflict with his normal life and putting those he cares about most at risk.
When he enlists Doctor Strange's help to restore his secret, the spell tears a hole in their world, releasing the most powerful villains who've ever fought a Spider-Man in any universe. Now, Peter will have to overcome his greatest challenge yet, which will not only forever alter his own future but the future of the Multiverse.
Spider-Man: No Way Home is officially out now in theaters worldwide. The film stars Tom Holland, Zendaya, Benedict Cumberbatch, Jacob Batalon, Marisa Tomei, J.B. Smoove, Benedict Wong, Alfred Molina, and Jamie Foxx. The film is written by Chris McKenna and Erik Sommers, along with cinematography by Mauro Flore and music by Michael Giacchino. No Way Home is produced by Kevin Feige and Amy Pascal and directed by Jon Watts.
What did you think of Spider-Man: No Way Home? Do you think any movie coming out in the near future can top its records? How long do you think No Way Home will be #1 at the box office? Let us know in the comments below and share all your Spidey and MCU fan theories with us on Twitter.
Source: Box Office Mojo
KEEP READING: Spider-Man: No Way Home Mid And Post-Credit Scenes Full Breakdown