The Thor: Love and Thunder set has a leaks problem, hours after Tessa Thompson's new Valkyrie costume was leaked to the public, we now also have potential concept art for Natalie Portman's outfit as well.  Check it out below:
Potential Thor: Love and Thunder Promo Art Leak
If this image is to be believed, then it looks like a comic book outfit stepped right into the real world.  Portman has the hammer, battle armor, and even iconic red cape of the God (now Goddess?) of Thunder and looks ready to kick butt across the cosmos in Thor: Love and Thunder.  All in all, it looks like yet another solid translation of a superhero costume from one medium to another, always a tricky prospect when working with characters from decades past.
Fans will likely remember Natalie Portman played Astrophysicist, and Thor's love interest, Dr. Jane Foster in 2011's Thor and 2013's Thor: The Dark World.  The latter film proved a frustrating experience for Portman, who had fought hard for Patty Jenkins to get the director's chair on the project only for she and Marvel to split over… say it with me now…… "creative differences" on the story. 
RELATED: Chris Hemsworth Reacts To Fans That Aren't Excited For Thor's Future In The MCU
Jenkins was replaced by Alan Taylor, known at that time for directing a few episodes of Game of Thrones.  This changeup led to Portman unofficially leaving the franchise to pursue other films, with her character only getting a brief mention in Thor: Ragnarok.  However, when the news broke that she would be returning to become the new Thor in Thor: Love and Thunder, most fans around the globe erupted into applause, and Portman, since said casting, has appeared excited in photos promoting the movie.
In case you wonder where they got these looks from, it's actually from a Thor comic book. Thor: The Goddess of Thunder, in which Jane Foster, suffering from cancer, has her illness cured by becoming the mighty Thor and going on her own adventures. The Marvel films have always played fast and loose with the comic books, so we'll have to wait and see how much of Jane's origins are used for the film. 
RELATED: GUARDIANS OF THE GALAXY VOL. 3 Reveal: Chukwudi Iwuji to Play the High Evolutionary
While plot details about Thor: Love and Thunder are being kept as quiet as Odin in the Odinsleep, we do know that Christian Bale will play the main villain Gorr The God Butcher, Tessa Thompson will return as fan-favorite Valkyrie, and Russell Crowe will portray the mighty Zeus.  The Guardians of the Galaxy will also appear here, which makes sense given that Chris Hemsworth's Thor is set to appear in Guardians of the Galaxy Vol. 3 later down the line.  Taika Waititi is also coming back to write and direct after the runaway success of Thor: Ragnarok, so the tone and aesthetics of that film will be carried over.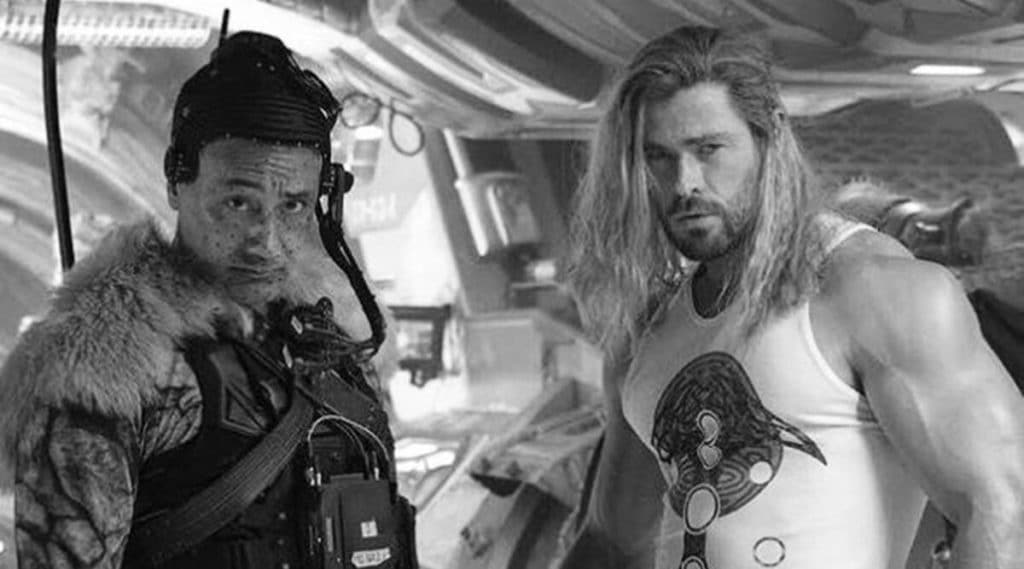 Waititi has risen to mainstream superstardom over the past few years with the immensely popular What We Do in the Shadows TV show based on his original film of the same name, 2019's massive success Jojo Rabbit and 2017's Thor: Ragnarok, and 2020's Free Guy.  With his distinctive style of humor and proven ability to bounce between various tones while maintaining a consistent rhythm, Waititi certainly isn't going away any time soon. 
After the mixed reception to Thor: The Dark World, he shifted the scope and approach of the franchise drastically and was lauded for his efforts.  With the Marvel Cinematic Universe recently embracing more distinctive directorial styles, I imagine Waititi has yet another hilarious and wacky blast in store for us with Thor: Love and Thunder.  We'll find out when it journeys to theaters on July 8, 2022.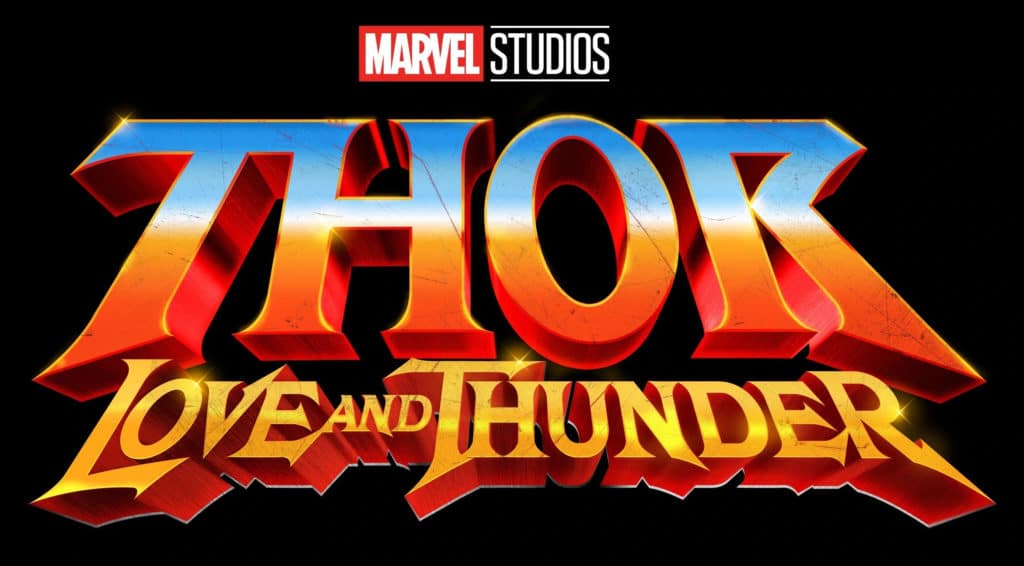 What are your thoughts on Jane Foster's new Thor costume?  Are you excited to see Natalie Portman return in Thor: Love and Thunder?  What's your favorite Natalie Portman performance?  Let us know in the comments below and on our Twitter.
Source: Twitter
KEEP READING: New Doctor Strange In The Multiverse of Madness Merchandise Offers a Closer Look At Gargantos