With the love and hype everyone's favorite wall slinger is now experiencing, is recognition at the Oscars that far out of reach?
Spider-Man: No Way Home could be up now in contention for one of Hollywood's prestigious awards after becoming one of 2021's most important and record breaking films. The third installment of the Marvel Studios and Sony production starring Tom Holland has already grossed more than $1.3B at the box office. The film currently grossed around $621M domestically and $759M internationally. Along with this huge success came highly positive reviews from critics and fans, not to mention intense hype and promotion.
RELATED: WHAT THE MCU CAN LEARN FROM THE 2004 DAREDEVIL DIRECTOR'S CUT
The return of many past villains – including Willem Dafoe's Green Goblin, Alfred Molina's Doc Ock, Thomas Haden Church's Sandman, Rhys Ifans' The Lizard, and Jaime Foxx's Electro – added to the excitement, not to mention Tobey Maguire and Andrew Garfield returning as respective Spider-Men cementing No Way Home one of the most iconic films of 2021. But nabbing nods at the Oscars might be the biggest surprise yet.
How Do The Oscars Fit Into The Spider-Verse?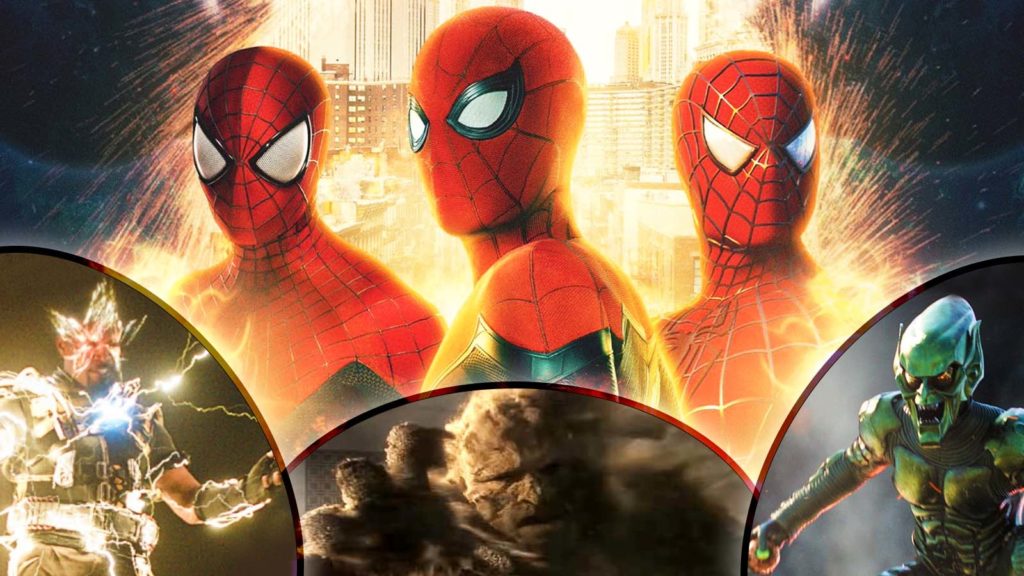 Due to the film's success both critically and box office wise, it's been rumored that Sony Pictures has already started its Oscars campaign for No Way Home to get a Best Picture nod. It received a Rotten Tomatoes score of 94% with an audience score of 98% due to great writing and performances – especially given Willem Dafoe's iconic return as Green Goblin, with some saying Dafoe stole the show.
This information comes from a twitter post shared by @mavericksmovies, which contains two images of the final battle of No Way Home along with "For Your Consideration." It looks like both studios are trying to nab Oscars for No Way Home with high hopes to win best picture. If No Way Home does win any Oscars, it will be the second Marvel Studios film to win one since Black Panther in 2018. Hopefully everyone's favorite Wall-Crawler can finally make film history and win cinema's most prestigious award.
SPIDER-MAN: NO WAY HOME OFFICIAL SYNOPSIS
For the first time in the cinematic history of Spider-Man, our friendly neighborhood hero's identity is revealed, bringing his superhero responsibilities into conflict with his normal life and putting those he cares about most at risk.
When he enlists Doctor Strange's help to restore his secret, the spell tears a hole in their world, releasing the most powerful villains who've ever fought a Spider-Man in any universe. Now, Peter will have to overcome his greatest challenge yet, which will not only forever alter his own future but the future of the Multiverse.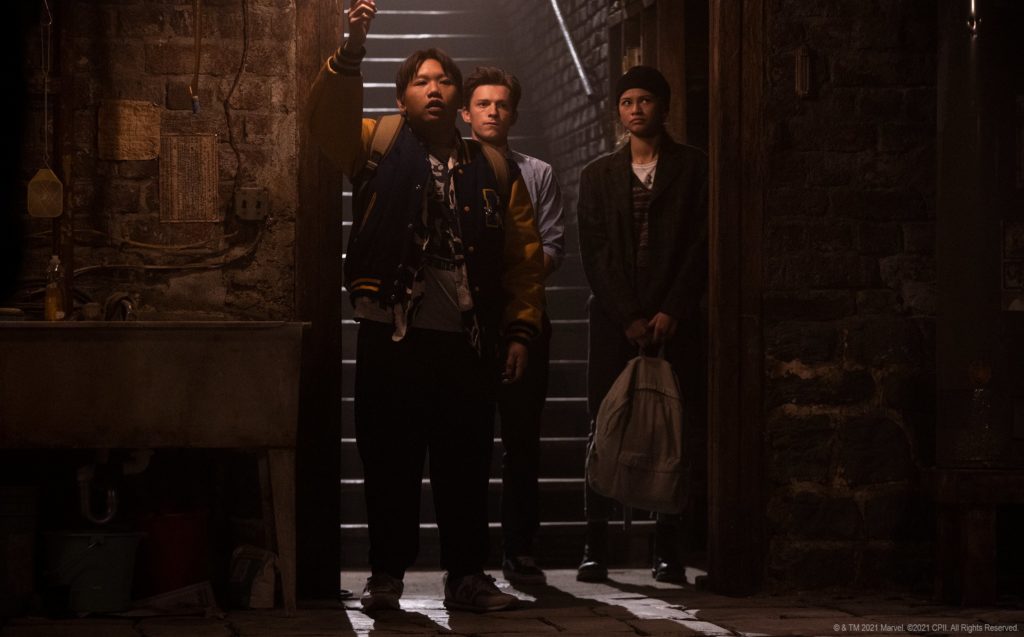 Spider-Man: No Way Home is officially out now in theaters worldwide. The film stars Tom Holland, Zendaya, Benedict Cumberbatch, Jacob Batalon, Marisa Tomei, J.B. Smoove, Benedict Wong, Alfred Molina, and Jamie Foxx. The film is written by Chris McKenna and Erik Sommers, along with cinematography by Mauro Flore and music by Michael Giacchino. No Way Home is produced by Kevin Feige and Amy Pascal and directed by Jon Watts.
KEEP READING: THOR: LOVE AND THUNDER POTENTIAL PROMO ART FEATURES NATALIE PORTMAN'S JAW-DROPPING NEW COSTUME
Source: Murphy Multiverse