Before the Echo Disney+ series enters production, join The Illuminerdi as we analyze the creative talent behind the Hawkeye spinoff.
Hawkeye was a MCU TV series that followed Clint Barton and Kate Bishop, two heroes who hold the titular mantle. The action-comedy also introduced Marvel fans to newcomer Alaqua Cox, who played Maya Lopez. Lopez was an elite member of the Tracksuit Mafia, Kingpin's private guard.
RELATED: SPIDER-MAN & DAREDEVIL: FEAST, AUNT MAY AND MR. NEGATIVE
Maya Lopez learned that her father was murdered on the order of Kingpin, who had lied about her father's death and manipulated Maya into becoming his own living weapon. In the season finale, Maya shot Kingpin for his betrayal, though it's unlikely her attack will seriously impair Wilson Fisk.
ECHO: SOLO DISNEY+ SERIES WILL LIKELY FEATURE THE RETURN OF KINGPIN
Echo will take place after the events of Hawkeye, following Maya Lopez as she learns to fight crime and find her own way in the world. As reported by Murphy's Multiverse, the series will feature Marion Dayre as the lead writer, who worked on Better Call Saul. Dayre will be joined by Shoshannah Stern (Supernatural, This Close), Bobby Wilson (Rutherford Falls, Reservation Dogs), and more. 
Ken Kristensen and Dara Resnik will also work in the Echo writer's room, and their inclusion is the most intriguing considering their prior work. Kristensen wrote three episodes of the Marvel Netflix series, The Punisher while Resnik penned two episodes of Daredevil season three. This makes Kristensen and Resnik veterans of MCU TV, with work that predates the Marvel TV and Marvel Studios merger.
These writers understand the street-level side of the MCU, having created nuanced, layered stories featuring icons like Frank Castle, Matt Murdock, Kingpin, Karen Paige and so many more. Benjamin Poindexter, John Pilgrim, Detective Mahoney and other underrated characters from Marvel Netflix steal the spotlight across the five amazing episodes of television penned by Resnik and Kristensen.
ECHO WRITERS ROOM INCLUDES DARA RESNIK AND KEN KRISTENSEN OF DAREDEVIL & THE PUNISHER
Ken Kristensen wrote The Punisher season one, episode ten, "Virtue Of The Vicious", season two, episode three, "Trouble The Water", and season two, episode nine, "Flustercluck".
Virtue Of The Vicious is a masterpiece unlike any other episode of Marvel TV. An attack on a senator and Karen Page (seemingly) by The Punisher and a domestic terrorist is explored by Detective Mahoney through the conflicting perspectives of those involved. This episode examines veterans and law enforcement officers, exploring the idea that good apples, bad apples and everything between exist across all professions. Giving someone a badge and a gun doesn't change that. As the cherry on top, there's a stairway combat sequence with Frank Castle that is almost unmatched in the MCU.
Trouble The Water takes place in early season two, killing two birds with one stone. This episode establishes John Pilgrim and those he works for as a credible threat, while simultaneously reminding viewers of just how lethally badass The Punisher really is. This episode shows Frank Castle as an agent of death herself, and it doesn't get much better than that.
The strongest elements of Flustercluck are the scenes shared between Frank Castle and his young ward Amy. A bounty is placed on their heads, drawing New York's lowliest out of the woodwork. Luckily for Amy, her guardian angel may as well be the devil himself, and he tears through dozens of men to protect her. This episode proves that saddling Frank Castle with a psuedo-sidekick was one of the smartest things Marvel Netflix ever did.
ECHO SEASON ONE SHOULD FEATURE MARVEL NETFLIX CHARACTERS LIKE BULLSEYE AND THE PUNISHER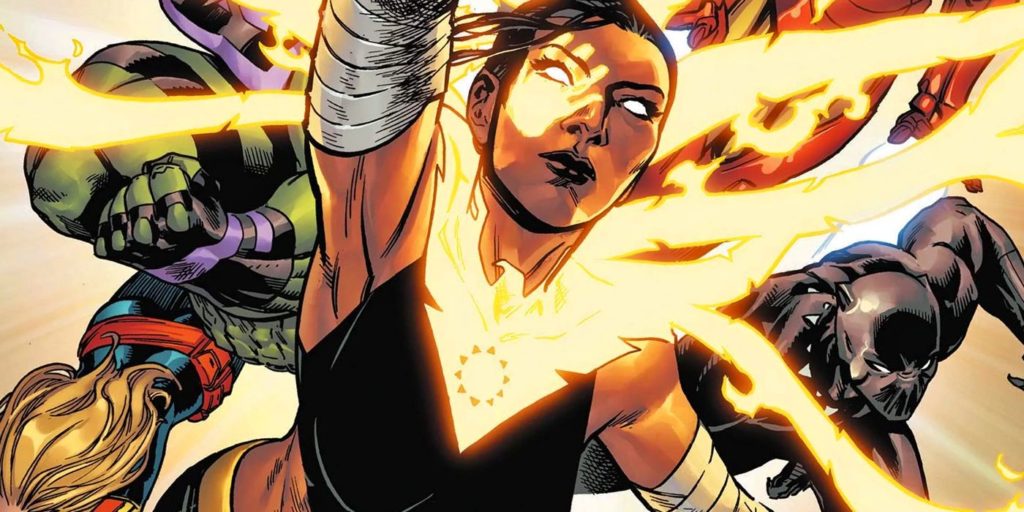 Dara Resnik wrote Daredevil, season three, episode eight, "Upstairs/Downstairs" and cowrote episode eleven, "Reunion" alongside Jim Dunn.
Episode eight is perhaps the most important of this group, because it features a deep dive into Benjamin Poindexter's inner psyche. The assassin who would become Bullseye is tied to Maya Lopez/Echo because they both were like adoptive children to Kingpin. Wilson Bethel's return as Bullseye in Echo would astonish fans, and the right way to write his return is with Dara Resnik holding the pen.
The final episode on our list is "Reunion," which features Foggy, Karen and Matt Murdock finally reconciling and preparing to fight for Hell's Kitchen together once more. Episode eleven also stands out for it's legendary Kingpin speech, wherein he declares Daredevil to be public enemy number one.
Dara Resnik and Ken Kristensen provided Marvel TV fans with some of Netflix's finest offerings in years past. As such, Echo is so much more promising with their talents attached. Hopefully their creative present shines in Echo, and if we're lucky, maybe they can write for some of the characters they worked with on Daredevil & The Punisher yet again.
Who would you like to see appear in Echo? Let us know your thoughts in the comments below or on our social media!
Source: Murphy's Multiverse 
KEEP READING: ANDREW GARFIELD IS GRATEFUL THAT HIS PETER PARKER WAS ABLE TO HEAL