James Gunn is currently one of the most sought-after directors in Hollywood. Gunn has overseen some of the most successful projects in Hollywood to date, including Guardians of the Galaxy and Guardians of the Galaxy Vol. 2. The former generated a worldwide gross of nearly $775 million, and the latter nearly $865 million.
Gunn's next project on the roster is Peacemaker, the first 3 episodes debut on HBO Max this Thursday (January 13), but the big question mark here is still The Suicide Squad. The film was a critical success, but not a box-office one. It sets the precedent for many more decades of movies. It brings up the question, what is considered a success in Hollywood?
RELATED: LAUREN COHAN IS THE COOLEST CAT IN NEW 'CATWOMAN: HUNTED' IMAGES
The answer? We don't know. Every studio has a different bar for success, and so it's impossible to pinpoint the exact line for the whole of Hollywood. However, if you were to poll 100 Hollywood producers, it's likely that about 90-95 of them would tell you that when James Gunn is involved with a project, it generally succeeds in one way or another. His track record is pristine, and it's why DC is bringing him back for more projects as spinoffs of The Suicide Squad, and why Marvel Studios is bringing him back for The Guardians of the Galaxy Holiday Special and Vol. 3. Heck, they're even having Gunn film footage for a theme park attraction!
James Gunn Says That He Wouldn't Want To Run Marvel Or DC If Given The Chance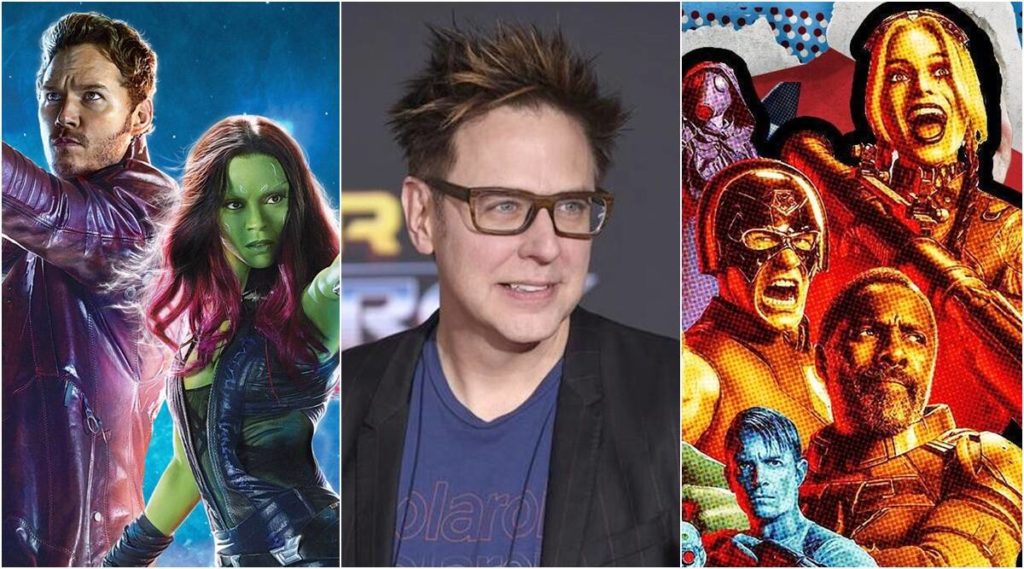 In a recent tweet, the Guardians of the Galaxy and The Suicide Squad director responded to a review of his latest project, Peacemaker. The comment in said review stated that James Gunn should take over the DC universe.
Here's what he responded:
Thanks for that compliment… but I would never want Walt (at DC) or Kevin (at Marvel's) job.

James Gunn when told he should run the DC universe
As James Gunn himself said, he wouldn't want the job. But it'd be intriguing to see what he could come up with if he were to run either studio. Fans have theorized that Gunn would make DC fully Suicide Squad-based, or Marvel GOTG-based, but it's unlikely that would happen. Whatever the case, it's good to know that Gunn has faith in both Walter Hamada at DC, and Kevin Feige at Marvel. That trust always opens doors for studios and creatives to work together on multiple projects in the future, and goes a long way in Hollywood.
What did you think of this news? Do you want James Gunn to lead Marvel Studios or DC? Let us know by mentioning @The_Illuminerdi on Twitter, and don't miss Peacemaker when it premieres on HBO Max on January 13. The Suicide Squad is now streaming on HBO Max, and The Guardians of the Galaxy Holiday Special will arrive on Disney+ in December 2022, followed shortly by Guardians of the Galaxy Vol. 3 in May 2023.
KEEP READING: ANDREW GARFIELD AND TOBEY MAGUIRE SECRETLY SNUCK INTO SPIDER-MAN SCREENING TOGETHER
Source: Twitter