Nathan Drake himself, Uncharted star Tom Holland, explains the stressful search of finding his director.
Sony Pictures' Uncharted film looks to be one of this year's most exciting films. Coming off the success of Spider-Man: No Way Home, Sony is hoping Uncharted can recreate its achievement. Ironically the upcoming adventure film features No Way Home star and Spider-Man himself Tom Holland. Holland will be playing the film's titular character adventurer Nathan Drake.
RELATED: SPECTACULAR COMPLETE SPIDER-MAN 8-MOVIE COLLECTION RELEASED BY SONY
The film is based on a successful video game series. For many years fans have been wanting a film adaptation of Uncharted. It's because the video game franchise has elements that could transition smoothly on film. Similar to the Tomb Raider films starring Angelina Jolie and Alicia Vikander.
Of course, there have been fans who are anxious and cautious for a live-action adaptation because films based on video games have bad reputations. But it seems to be changing, because of recent successful films such as Detective Pikachu and Sonic The Hedgehog.
TOM HOLLAND TALKS ABOUT THE STRESSFUL JOURNEY IN FINDING UNCHARTED DIRECTOR
Uncharted's production history was known to be difficult, as Tom Holland shared in his Total Film interview. It was because of multiple directors being attached and leaving the project. Its main reason is that these directors had their ideas on what the film should be. This is in turn caused many disagreements within Sony Pictures and caused Uncharted to go through development hell. Fortunately, Sony did find its director and hired Ruben Fleischer to direct Nathan Drake's first live-action theatrical debut.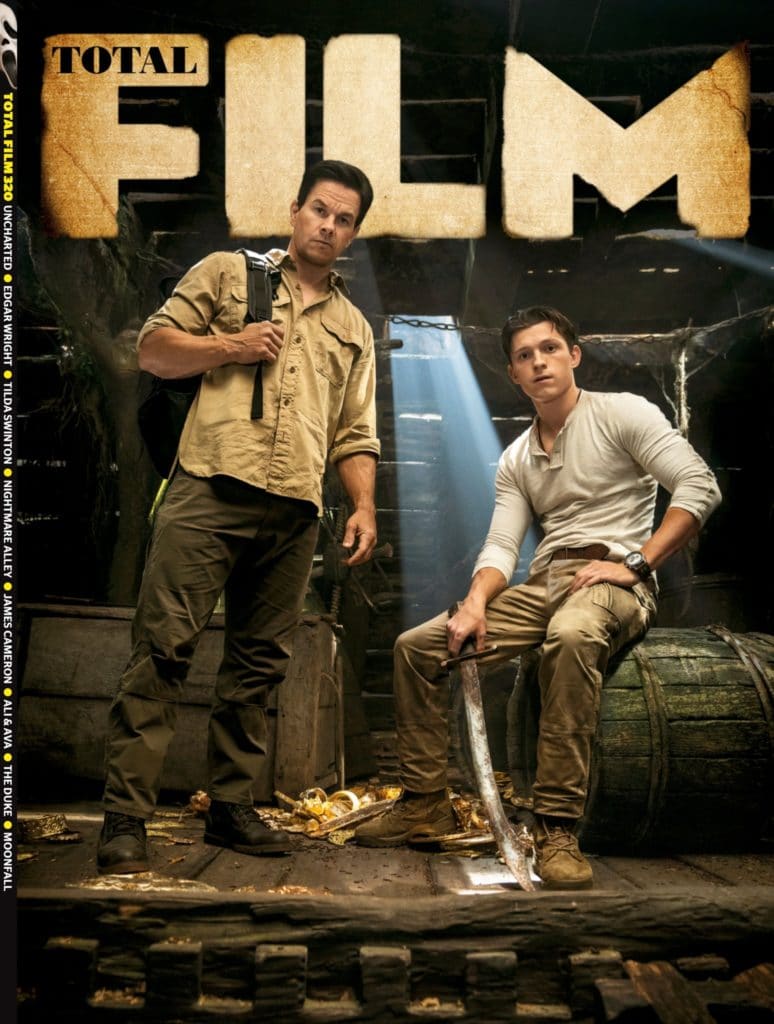 It seems evident that Sony's search for a director for Uncharted was demanding. During the recent interview, Holland revealed that finding a director for the film was stressful. Holland explained that:
"Some of [the directors] came in, and had ideas that we didn't like, that just didn't fit the characters, and we had to move on to other people. We took inspiration from everyone. There were very different variations of Drake, and very different variations of Sully. Some people preferred to make the game, some people wanted to make it completely different to the game. It was an interesting process – one that I wouldn't like to be in again. It's quite stressful looking for a director."

Total Film
Uncharted has been one of Sony Pictures' most unique film projects. The film has been in development since 2008, and even with its many hurdles, it will finally be released next month. With its long development, it seems that Sony fully intends this film to please fans who followed the video game series for years. It's also interesting to learn that Holland and Sony were worked together in finding the right director for Uncharted. Hopefully, Fleischer can deliver in giving fans a great Uncharted film while also honoring the video game series itself.
OFFICIAL PLOT SYNOPSIS
Based on one of the best-selling, most critically acclaimed video game series of all time, Uncharted introduces audiences to the young street-smart Nathan Drake (Tom Holland) and showcases his first treasure hunting adventure with wisecracking partner Victor "Sully" Sullivan (Mark Wahlberg). In an action-adventure epic that spans the globe, the two go in dangerous pursuit of "the greatest treasure never found" while also tracking clues that may lead to Nathan's long-lost brother.— Sony Pictures Releasing
Uncharted is scheduled to premiere on February 11th, 2022 in the United Kingdom and February 18th, 2022 in the United States and Worldwide. Uncharted stars Tom Holland, Mark Wahlberg, Antonio Banderas, Sophia Ali, and Tati Gabrielle. The film will be produced by Rafe Judkins, Art Marcum, and Matt Holloway. The film will be produced by Charles Roven, Avi Arad, and Alex Gartner. Screenplay will be done by Rafe Judkins, Art Marcum, and Matt Halloway. Chung-Hoon Chung will do the film's Cinematography. Richard Pearson will do the film's editing. Then finally the film will be directed by Richard Pearson. Sony Pictures will distribute the film.
Source: Total Film