Ben Affleck, the Batman of a generation, recently confirmed that The Flash will be his final outing as The Dark Knight. 
Speaking with The Herald Sun, Ben Affleck explained that The Flash "put a really nice finish on my experience with that character". He went on to sing high praises of Andy Muschietti's upcoming superhero flick. 
"I have never said this – this is hot off the presses – but maybe my favourite scenes in terms of Batman and the interpretation of Batman that I have done, were in the Flash movie," he revealed. "I hope they maintain the integrity of what we did because I thought it was great and really interesting – different, but not in a way that is incongruent with the character."

–Ben Affleck
Many DC fans were shocked when news broke that Ben Affleck would return for The Flash in the summer of 2021. Michael Keaton's return as Bruce Wayne in The Flash had already been confirmed, and Affleck had a notoriously on-again off-again relationship with Batman in recent years. Nevertheless, the news stuck, and fans of Batfleck and The Snyderverse were happy to have another adventure with their Caped Crusader on the schedule. 
BATMAN V SUPERMAN, ZSJL & THE FLASH: A BATMAN TRILOGY UNLIKE ANY OTHER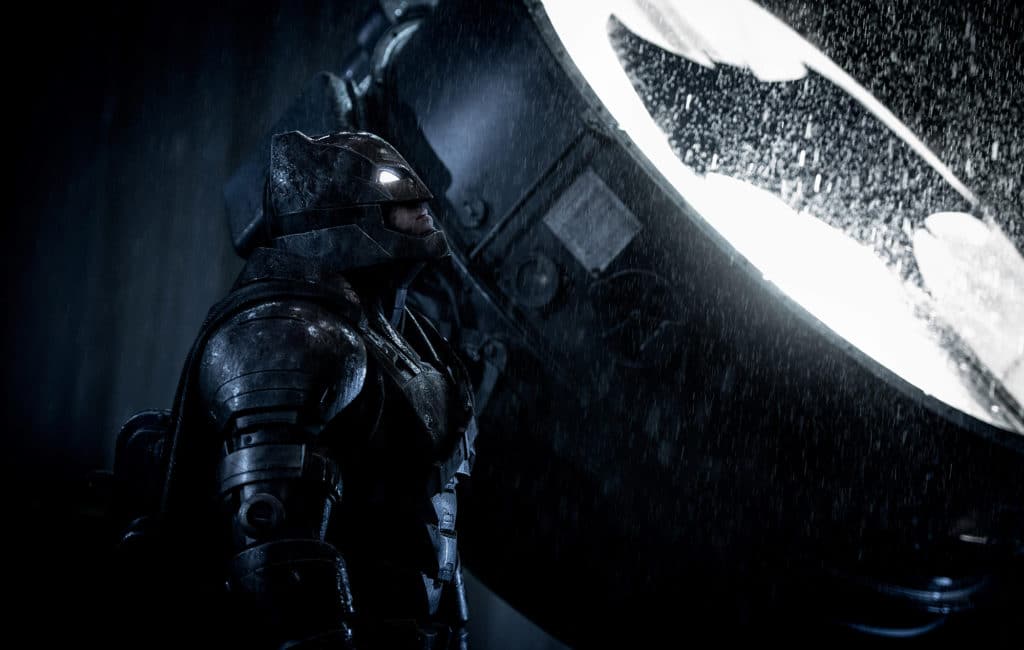 It wasn't long after his return was confirmed that rumors began circulating that The Flash was a sendoff for Ben Affleck, paving the way for Michael Keaton's introduction as the primary Batman of the DCEU. Now that Affleck has confirmed those rumors are true, we would like to thank Ben Affleck for his performance as Batman through a reflection on his time as the beloved superhero. 
I started going to see comic book movies opening night in 2016, the year Captain America: Civil War & Batman V Superman: Dawn Of Justice came out. My love for the genre was blossoming, and I had grown up watching The Dark Knight trilogy, but I never saw any of the Nolan films in theaters. I can still remember the sheer captivation and excitement I felt when the first trailer for BVS came out. That was when I first caught a glimpse of the legend we now call "Batfleck". 
RELATED: BATGIRL RUMORED TO HAVE CAST ROBIN TO SET UP A POTENTIAL NIGHTWING SPIN-OFF FOR THE FAN FAVORITE HERO
In almost no time at all, opening night had arrived, and I was thrilled. My family and friends came with me to watch the cinematic showdown between Henry Cavill's Son Of Krypton and Ben Affleck's Knight Of Gotham. That unforgettable night started my borderline religious tradition of going to superhero movies opening night. When The Flash arrives in theaters on November 4, 2022, for the first time since that night, I will see Ben Affleck truly perform as Batman on the big screen.
BATMAN: BEN AFFLECK WAS THE BATMAN OF A GENERATION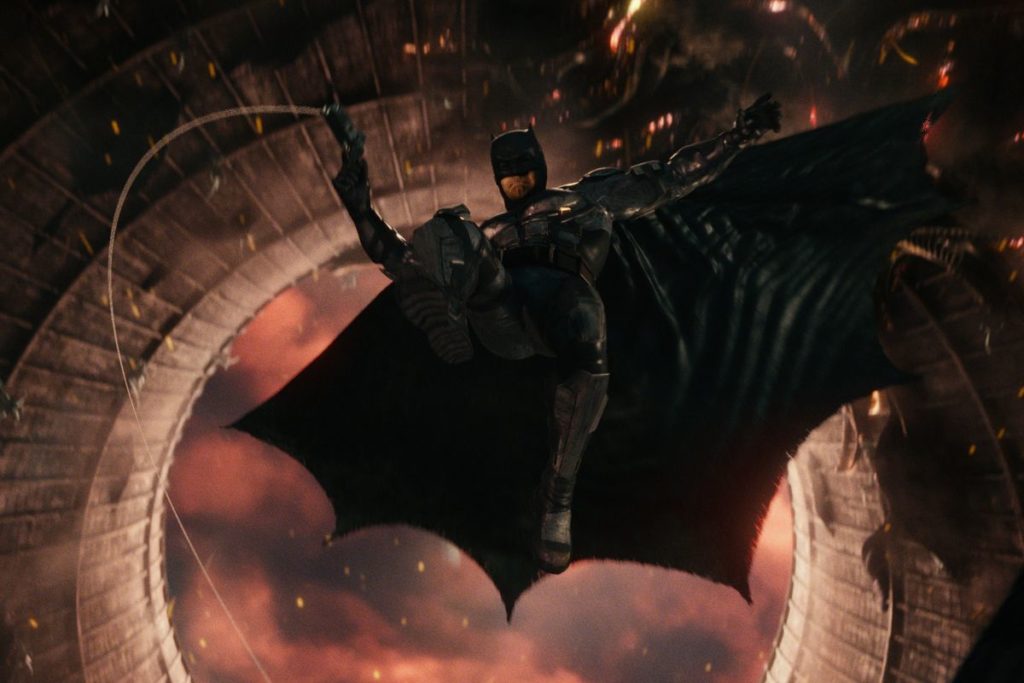 Yes, I am aware that Joss Whedon's Justice League came out in theaters, and yes, I was (unfortunately) present for opening night. BVS had made me into a huge Batfleck fan, and the polarizing nature of Snyder's film made me love his role even more. It wasn't a perfect movie, but Batman kicked ass, and more importantly, he was MY Batman. So when Josstice League came out, and Ben Affleck phoned in a performance for a project that he clearly wanted to be a part of, I was heartbroken. 
RELATED: AQUAMAN AND THE LOST KINGDOM: JAMES WAN ANNOUNCES OFFICIAL PRODUCTION WRAP ON AQUAMAN 2
But the fact that Batman in Josstice League is the worst Batman since George Clooney's take wasn't Ben Affleck's fault. Joss Whedon had bastardized a project that Ben Affleck loved and poured his heart and soul into, a project that would come to be known as Zack Snyder's Justice League.
BATMAN: BATFLECK'S FINAL RIDE IS IN THE FLASH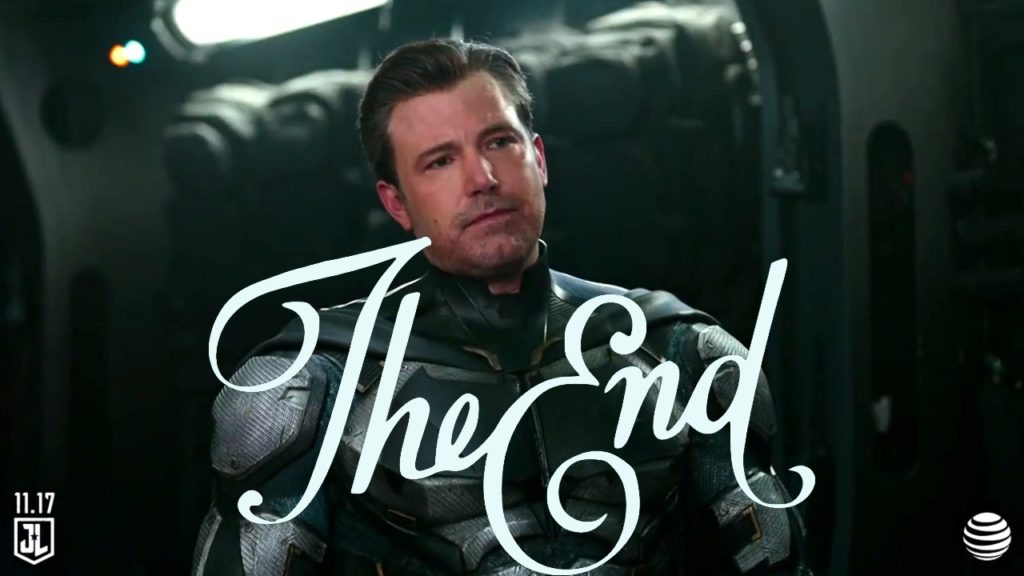 Now, Zack Snyder's Justice League isn't my favorite DC film, not by a long shot. It's four hours long, and it features a lot of the same problems as the theatrical cut. But when it came out, and I watched the true sequel to Batman V Superman, I fell in love with Batfleck all over again. Watching him put the Justice League together while bonding with The Flash was a real adventure that I won't soon forget, even if I find the task of rewatching ZSJL somewhat daunting. 
Barry Allen and Bruce Wayne's story isn't over yet, and I cannot wait to see Ben Affleck put on the cape and cowl one last time for The Flash. I'm sad to see my hero go, but I'm deeply grateful for the memories and the movies Batfleck gave us in his time. Thank you, Mr. Affleck.
What did you think of Ben Affleck's time as Batman? Are you excited to see him return for The Flash? Let us know your thoughts in the comments below or on our social media.
KEEP READING: GHOST RIDER IN THE MCU: 7 ACTORS WHO SHOULD PLAY THE SPIRIT OF VENGEANCE