The Ice Age Adventures of Buck Wild is the sixth and latest installment in the Ice Age franchise. It is also the first film to be released under the series new ownership under the Walt Disney Company.
The film features Buck Wild, a character that was previously introduced in Ice Age: Dawn of the Dinosaurs and Ice Age: Continental Drift the series played by Simon Pegg (Shaun of the Dead). However, this time around he is being featured in his own standalone Ice Age adventure.
Pegg is joined by fellow Ice Age alums director, John Donkin, and producer, Lori Forte, alongside newcomer Justina Machado who plays Zee, a new character in the franchise.
Recently all four were involved in a press conference to promote the movie and they had the chance to discuss what they think fans should get after watching the upcoming Disney+ feature:
John Donkin: " One of the great themes is the family angle. And we loved the idea that, once you're in a herd, which is our family, it's a herd. They're equivalent. Once you're in a herd and you have that connection, it's okay if there's some physical separation between you, because there's always going to be shared love and support.

And that is resonant, I think right now, because so many of us are separated and isolated from family members and can't just go and see them whenever we want, due to the global situation. So I think that will be a reminder to everybody that you have this connection with family, and it's important. And they may be in different ways than you might think. They might not always be related to blood.

There's an extended family that's through friendship, and through common shared experiences. And the more that the world can do that, I think it's a good thing. We're all, and with the current global situation, honestly, I don't mean to sound preachy or anything, but literally every human on the planet is going through this together. And if we could remember that, and use that as a bonding experience instead of a divisive thing, I think that would be great. So there are some elements like that in the movie as well."
The Ice Age Adventures of Buck Wild Highlights Family and the Importance of Sticking Together
Forte and Donkin continue talking about the importance of family and why we need to stick together during these unprecedented times:
Lori Forte: "I think we started with the story way before COVID obviously happened. So it's just a universal message for all time. And because COVID happened, it seems strikingly apparent now, that the message about family and staying together, even if you're not together, and being together, whether you're not together. I think that all works, but I think it's a universal theme for any time."
RELATED: AARDMAN WILL BRING NEW WALLACE AND GROMIT AND CHICKEN RUN SEQUEL TO NETFLIX
John Donkin: " And it's honestly born out by the success of the franchise globally too, because it's something that every part of the globe feels, this concept of family and how important that is. That's why the movie plays great in Southern hemisphere, Northern hemisphere, you pick your place and people are responding to the movie."
Simon Pegg goes on to talk about his character and how it is important for men to be able to ask for help when they need it:
Simon Pegg: "I think one of the things as well, for me personally, in terms of Buck as a character, which is a really sweet sort of sub-theme in the film, is about… And it's quite a male issue, I think, is the capacity to be able to ask for help.

And Buck is such a loner, and such… He's so used to doing everything by himself, that the idea of relying on his friends, or trusting someone to do something else, is a little bit uncomfortable for him. And in this movie, he learns that it's not only okay to ask for help, it's also okay to ask for help as a guy from your female friends, and to trust in them to take over.

And Buck goes on a real journey for that. And I think a lot of guys growing up are taught not to ask for help because it seemed it's unmanly, which is terribly damaging. And I think for the film to address that is important. Buck understood that it's okay to lean on people, it's okay to ask for help. And you trust the people around you, you're heard.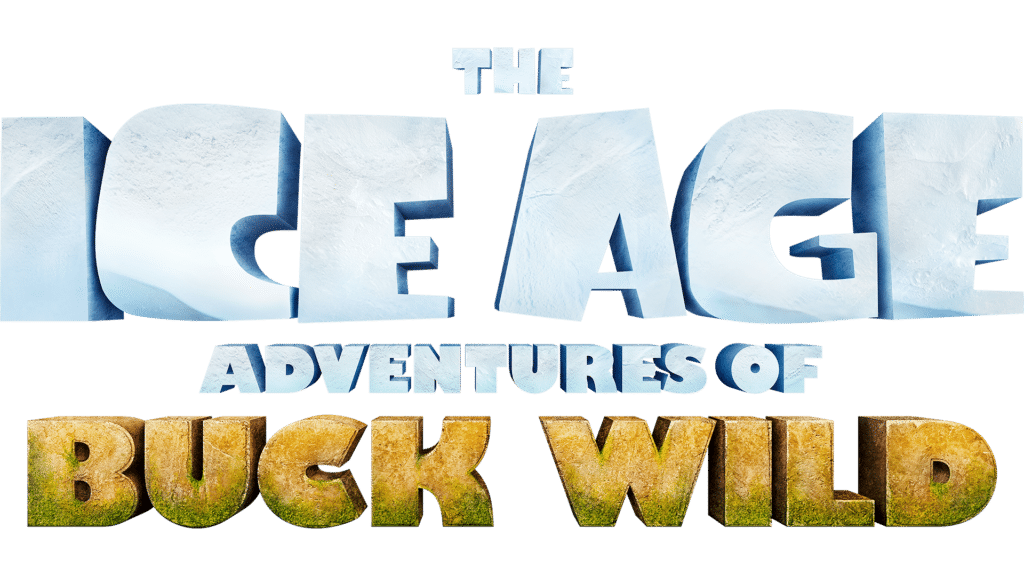 The Ice Age Adventures of Buck Wild releases on Disney+ January 28th and stars Simon Pegg as Buck, Vincent Tong as Crash, Aaron Harris as Eddie, Utkarsh Ambudkar as Orson, Justina Machado as Zee, Sean Kenin as Manny, Jake Green as Sid, Skyler Stone as Diego, and Dominique Jennings as Ellie.
What are your thoughts on The Ice Age Adventures of Buck Wild? Let us know in the comments below. Also, be sure to follow The Illuminerdi on social media to be notified of more news and updates like this in the future!
KEEP READING: THE ICE AGE ADVENTURES OF BUCK WILD STARS SIMON PEGG AND JUSTINA MACHADO MET FOR THE FIRST TIME AFTER WORKING ON THE FILM