Netflix is re teaming with the film studio Aardman to bring two sequels of the studios fan favorite films, Wallace and Gromit and Chicken Run, to the streamer.
After Netflix released Aardman's short film Robin, Robin last November, the studio now also gets to release a new Wallace and Gromit film in 2024 and the long-awaited Chicken Run sequel, which is called Chicken Run: Dawn of the Nugget in 2023.
RELATED: DISNEY'S TWISTED-WONDERLAND NOW AVAILABLE IN ENGLISH ON IOS AND ANDROID
Keep reading for more information on the upcoming Aardman productions.
What Aardman Is Serving For Dinner
The sixth Wallace and Gromit film will tap into modern day fears over automation, the film will focus on Gromit's concern that Wallace has become over-dependent on his inventions, which proves justified when Wallace invents a "smart gnome" that seems to develop a mind of its own. As events spiral out of control, it falls to Gromit to put aside his qualms and battle sinister forces or Wallace may never be able to invent again. The film will be directed by Nick Park (who will also co-write) and Merlin Crossingham.
Chicken Run: Dawn of the Nugget will arrive 23 years after the beloved original and will have an impressive voice cast including: Zachary Levi and Thandiwe Newton as Rocky and Ginger. Bella Ramsay will also feature alongside newcomers Romesh Ranganathan, David Bradley and Daniel Mays, while Jane Horrocks, Imelda Staunton and Lynn Ferguson will reprise roles.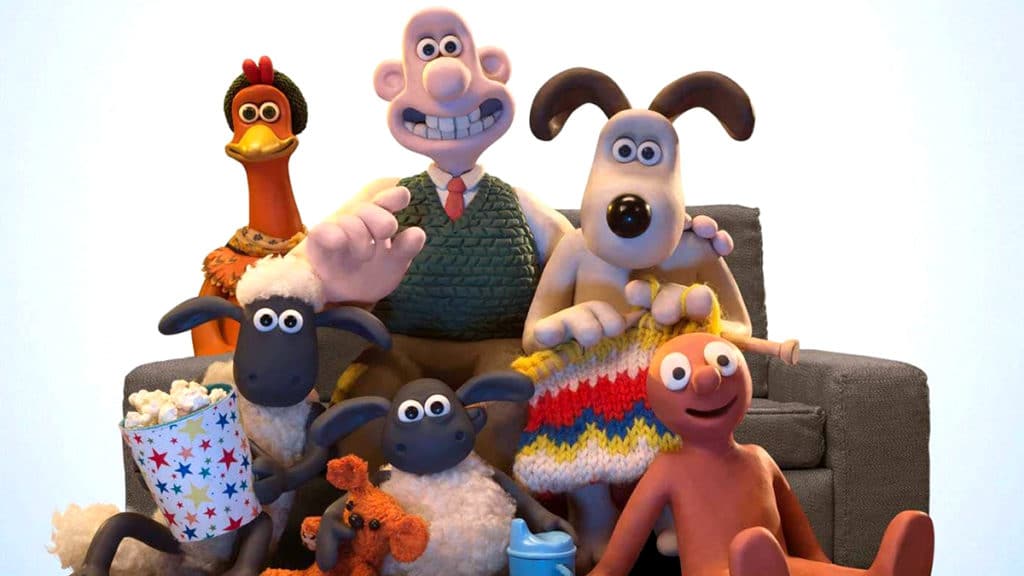 What do you guys think? Are you excited for both of these Aardman Animations projects? Let's discuss everything in the comments down below and on our social media.
KEEP READING: FREAKANGELS UNVEILS AMAZING VOICE CAST AND PREVIEWS FIRST EPISODE AHEAD OF 1/27 PREMIERE
Source: The Hollywood Reporter