Following Emilio Estevez's exit from The Mighty Ducks: Game Changers, Josh Duhamel (Transformers, Jupiter's Legacy, Life as We Know It) has stepped in to join the show for its second season. 
Duck fans need not fear: Josh Duhamel isn't replacing Estevez as the lawyer-turned-hockey-coach Gordon Bombay, but is playing new character Gavin Cole, a former NHL player described as "inspirational, charming, and hardcore, he's big on the hockey metaphor that applies to life. He runs the super-intense summer hockey institute where The Mighty Ducks land in season 2".
The Mighty Ducks Enter The Josh Duhamel Era
Surprising as the Josh Duhamel addition may be, it's not the first time the Ducks have gone in without their loyal coach Gordon Bombay by their side. In fact, this is eerily similar to the plot of D3: The Mighty Ducks, in which the now teenaged team attended a prestigious academy run by a tough-as-nails new coach who wasn't quacking around. 
While the third film is rather notorious among fans for Emilio Estevez only having about 20 minutes of screen time despite earning top billing and being splashed all over the posters for it back on release. That film saw Joshua Jackson's Charlie Conaway take the main role as he and his teammates dealt with high school pressures and was the end of the franchise until Disney Plus' tv continuation which saw huge success. 
RELATED: EMILIO ESTEVEZ TO RETURN AS GORDON BOMBAY IN THE DISNEY+ MIGHTY DUCKS SERIES: EXCLUSIVE
Now more than ever, studios are digging into their pasts to continue long-dormant film franchises and television series for both major nostalgia points in my generation and to keep them relevant in the eyes of the current one. The Mighty Ducks franchise was a big win for Disney back in the '90s and still has an ardent fanbase to this day, but only time will tell how the fans will react to one of the series' most important characters being out of the picture once again.
Josh Duhamel could make for an interesting addition to the Mighty Ducks legacy. Rising to fame in the late 2000's for films such as Transformers, Life as We Know It, When in Rome, and Valentines Day among others, he's proven himself to be a decent actor across various roles and genres thus far. 
RELATED: SPIDER-MAN 1-3 TO STREAM FREE ON CRACKLE BEGINNING IN FEBRUARY
Based on the character description provided, I believe Josh Duhamel's role in the Transformers films more than qualifies him as a no-nonsense hockey coach who will likely get plenty of impassioned monologues directed at the Ducks. He recently provided voiceover work for Night of the Animated Living Dead, Blade Runner: Black Lotus,and DC's two-part animated adaptation of Batman: The Long Halloween, with a number of upcoming projects throughout 2022. Hopefully Duhamel can fill the void left by Emilio Estevez and keep the Ducks quacking to victory in season 2 of The Mighty Ducks: Game Changers.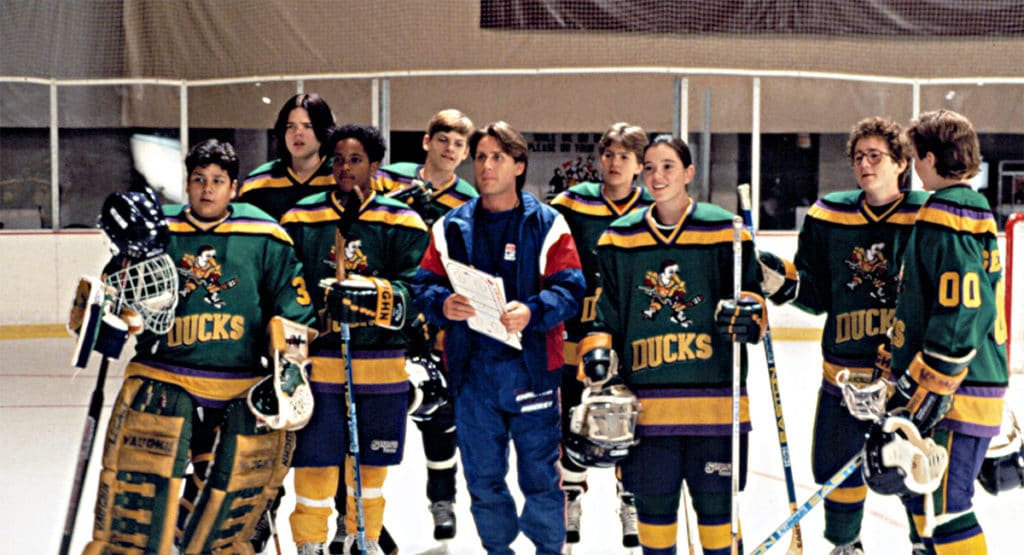 The Mighty Ducks film was theatrically released in 1992 as a family comedy-drama after a lengthy rewrite of the script that changed both the tone and target audience from a dark dramedy for adults to a more family-oriented affair. The film earned $50.8 million on a budget of $14 million despite mixed-negative critical reviews and lead to two sequels, D2: The Mighty Ducks in 1994 and D3: The Mighty Ducks in 1996. 
RELATED: KENAN THOMPSON WILL APPEAR IN MIGHTY DUCKS: GAME CHANGERS SEASON 2 IF DISNEY+ MOVES FORWARD WITH IT
The success of the original film lead Disney to found an NHL hockey team called "The Mighty Ducks of Anaheim" the year after its release and created a sci-fi television series simply entitled Mighty Ducks which ran for 26 episodes during the 1996-1997 television season.  If one thing's clear, it's that The Mighty Ducks aren't going away any time soon, regardless of how the game changes.
Are you excited to see Josh Duhamel join The Mighty Ducks: Game Changers? Who's your favorite member of The Mighty Ducks team? What's your favorite Josh Duhamel performance? Do you think The Mighty Ducks: Game Changers has wings without Emilio Estevez? Let us know in the comments below and on our Twitter.
KEEP READING: MOON KNIGHT: ETHAN HAWKE TEASES HIS "TERRIFYING" VILLAIN AND REVEALS WHAT DREW HIM TO THE EXCITING NEW MCU SERIES
Source: ComingSoon