Marvel Studios is primed for another impressive year of theatrical releases and Disney Plus series with the first new MCU project scheduled to debut, Moon Knight.
Moon Knight recently released an intense and enigmatic trailer for the series that gave fans a look at the the titular hero's suit. The trailer left fans even more curious about the series, but interestingly it seems like Ethan Hawke's mystery character was revealed. Although rumors have pointed to Ethan Hawke playing Sun King subtitles revealed that he will be playing Arthur Harrow.
RELATED: MOON KNIGHT: MARVEL CONFIRMS ETHAN HAWKE'S OBSCURE, EVIL MCU CHARACTER
In a recent interview with Entertainment Weekly, Ethan Hawke talked about what drew him to Moon Knight, what real people inspired his performance, and why he decided this is the right time to play a villain. Hawke explained his hesitance to play a villain for a long time, believing that once a performer plays a villain it forever changes that audience's perspective of them.
"I've always had this theory that when you teach an audience how to see the demon inside you, they don't unsee it for the rest of your career…It changes your relationship to a performer, so I've always been nervous about it. But I realized I'm on the other side of 50 and it's time to put a new tool in the tool kit. Villains might be my future."
ETHAN HAWKE REVEALS THAT OSCAR ISSAC CONVINCED HIM TO BE A PART OF MOON KNIGHT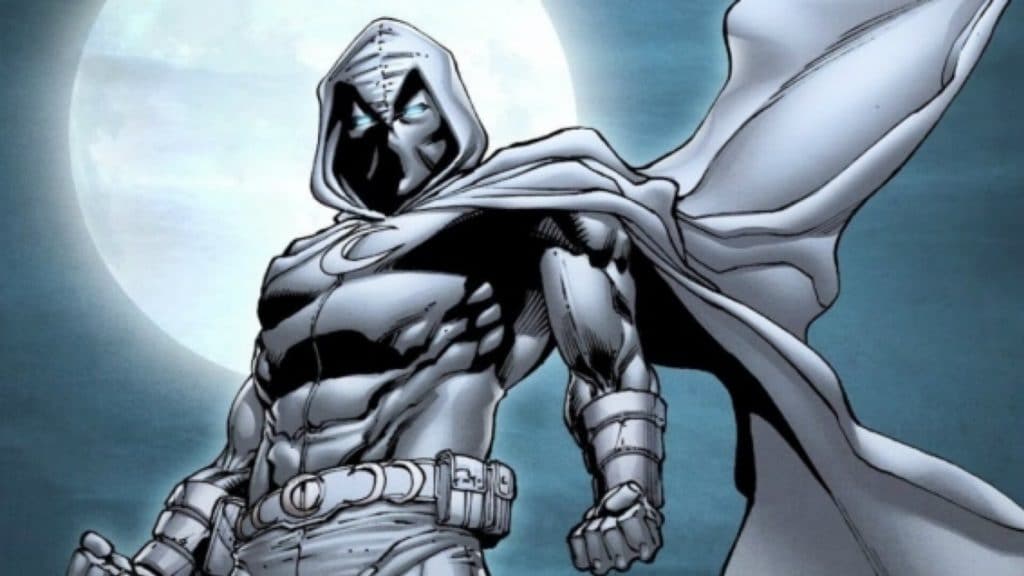 Hawke also revealed that while he was a comic book fan when he was younger he's never felt the need to be a part of a comic book project until Oscar Issac approached him about Moon Knight. Hawke became interested as he learned more about the Moon Knight story and who would be involved in the project, like Oscar Issac and director Mohamed Diab.
RELATED: NEW MOON KNIGHT TRAILER AND POSTER DEBUT AT THE NFL PLAYOFFS
"So it just became about the project, and it wasn't an intellectual decision at all; it was like, 'Oh, let's do something cool with these guys.' And the more I learned about the Moon Knight, the more turned on I got, because it's so much better than trying to create something that the audience already has a big agenda with. Like, if you do Batman or Superman or Hulk, any of these famous ones, the fans have so many preconceived things that they want from it. It's like playing Hamlet.

Ninety percent of people there have an opinion about how Hamlet should be played. I love doing Shakespeare in front of student audiences because they don't have a big agenda. They didn't see how much better Patrick Stewart did it than you. They're just accepting of how you did it. And with Moon Knight, we get to create a world and a character. The fan in me always enjoys the first movie. I love learning about how the hell Captain America came to be — those are my favorite parts of the story."
Ethan Hawke's character, Arthur Harrow, is an obscure Moon Knight comic book villain and it seems like the series will be taking a new approach to the character. In his interview with Entertainment Weekly Hawke revealed that his performance was inspired by the famed psychiatrist Carl Jung and the notorious cult leader David Koresh. Koresh is infamous for seeing himself as a prophet and being at the center of the Waco siege.
"The uber-rich villain mastermind isn't interesting to me. I love the ones who believe that they're a good person and that's why they have to kill you. That, I find really terrifying."
RELATED: MARVEL'S RUMORED RELEASE WINDOW FOR SECRET INVASION AND WHAT IF…? SEASON 2 MAY NO LONGER BE IN 2022
Given the insanity that seems to be at the center of the titular character's life in Moon Knight it seems like Ethan Hawke's Arthur Harrow will be a compelling villain. The idea of a villain that believes themselves to be both right and righteous will surely bring an extra layer of terror to Hawke's performance. Moon Knight seems primed to be a thrilling new MCU series that will dive into the darker and more magical corners of the MCU.
Moon Knight will premiere on Disney Plus March 30, 2022. Are you excited for the new Moon Knight series? What do you think about what Ethan Hawke has to say about his villainous character? Leave your thoughts in the comments below or on our social media and check back with The Illuminerdi for more MCU and Moon Knight.
Source: Entertainment Weekly
KEEP READING: IS THE MCU BUILDING TO A MIDNIGHT SONS PROJECT IN THE UNIVERSE'S EXCITING FUTURE?