The director of Marvel Studios' upcoming Doctor Strange In The Multiverse of Madness gives fans a promising update of the film's production status.
Marvel Studios' Doctor Strange In The Multiverse of Madness is shaping into one of Marvel's most unique and mysterious films. The film will be a direct sequel to 2016's Doctor Strange while following the events after WandaVision and Spider-Man: No Way Home. The upcoming movie stars Benedict Cumberbatch's Doctor Strange and Elizabeth Olsen's Wanda Maximoff or the Scarlett Witch, and the sequel will further explore the Multiverse that became prominent in Doctor Strange, Avengers: Endgame, Loki, What If, and No Way Home. 
RELATED: NEW SPIDER-MAN: NO WAY HOME CONCEPT ART REVEALS EPIC BATTLE BETWEEN DOCTOR STRANGE AND MYSTERIO
The upcoming film will also introduce the Marvel Comics character America Chavez in the Marvel Cinematic Universe. Actress Xochitl Gomez will portray Chavez. 
Sam Raimi Shares Updates
When fans heard the news of the film doing reshoots, fans were concerned about the status of the Doctor Strange sequel. The film will supposedly include variants of Marvel Cinematic Heroes, like Fox Studios' X-Men, Tobey Maguire's Spider-Man, characters from What If, and many more. Rumors of these past heroes' return might be the reason why the film got reported it had extensive reshoots last year. However, during a recent interview, director Sam Raimi did give a vague but promising update for the upcoming film.
During his interview with Variety, Raimi got asked about the production status of Multiverse Of Madness. Now Raimi did not talk about the reshoots directly and gave an indefinite response. Raimi did offer a follow-up if Multiverse Of Madness finished filming. Raimi explained that:
"I wish I knew the answer to that question."… I think we're done, but we just cut everything. We're just starting to test the picture and we'll find out if there's anything that's got to be picked up. If something's unclear or [there's] another improvement I can make in this short amount of time left, I'll do it. One thing I know about the Marvel team is they won't stop. They'll keep pushing it until it's as close to being great as it could."

Variety
With Raimi's comments, it seems that the film has already finished filming and is already in the post-production stages. Raimi's analyses also reveal that Marvel Studios does whatever it can to make its movies tremendous and memorable for fans. The Multiverse Of Madness of director also mentioned the film getting tested.
We can assume he meant Marvel Studios is giving audiences private test screening. Private screenings are standard for studios to see if they have to reshape and make changes to their films after a test audience response. With Multiverse Of Madness, hopefully now in post-production, we hope Doctor Strange's upcoming film is a mystical and mind-blowing experience.
DOCTOR STRANGE IN THE MULTIVERSE OF MADNESS PLOT SYNOPSIS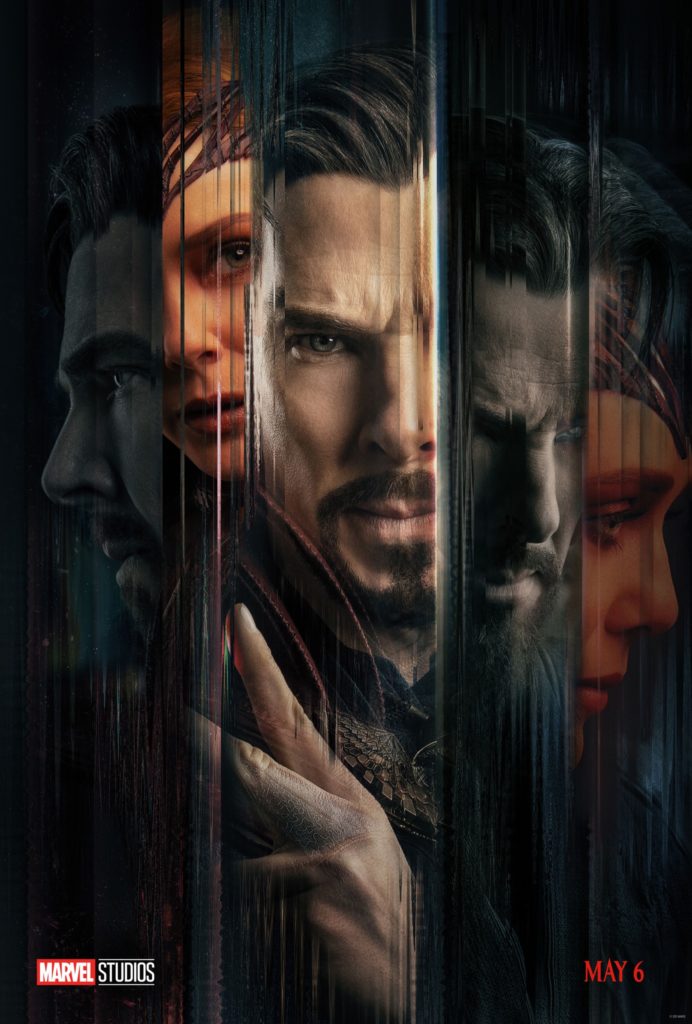 "The door of the multiverse, full of mystery and madness, opens.
"Now that Iron Man and Captain America have left after a fierce battle in Avengers: Endgame, former genius surgeon and the strongest magician of them all, Doctor Strange, is expected to play an active role as a central figure in the Avengers. However, using his magic to manipulate time and space at will with a forbidden spell that is considered the most dangerous has opened the door to a mysterious madness called 'the Multiverse.'
To restore a world where everything is changing, Strange seeks help from his ally Wong (Benedict Wong), the Sorcerer Supreme, and the Avengers' most powerful Scarlet Witch, Wanda (Elizabeth Olsen). But a terrible threat looms over humanity and the entire universe that no longer can be done by their power alone. Even more surprising, the greatest threat in the universe looks exactly like Doctor Strange …
"Director Sam Raimi, who has expressed a unique world view, will captivate the whole world with overwhelming scale and unprecedented visual experience that will transcend time and space!"
Doctor Strange In The Multiverse Of Madness will star Benedict Cumberbatch, Elizabeth Olsen, Chiwetel Ejiofor, Benedict Wong, Rachel McAdams, and Xochitl Gomez. The screenplay will be done by Jade Halley Bartlett and Michael Waldron. Cinematography will be done by John Mathieson. Bob Murawski will do the film's editing. Sam Raimi will serve as the film's director. Marvel Studios President Kevin Feige will produce the film. The film will premiere on May 6, 2022, exclusively in theaters worldwide.
KEEP READING: MOON KNIGHT: ETHAN HAWKE TEASES HIS "TERRIFYING" VILLAIN
Source: Variety