Spider-Man: No Way Home has been a huge success both critically and commercially, grossing over $1 billion worldwide. The film has brought a resurgence of love for Andrew Garfield's Spider-Man and fans are eager to see what could be in store for Tom Holland's MCU Spider-Man in the future. A major part of the film's success was the return of not only Andrew Garfield and Tobey Maguire as their respective Spider-Man, but the major villains from their franchises including Willem Dafoe's Green Goblin, Alfred Molina's Doc Ock, and Jamie Foxx's Electro.
RELATED: COULD DAREDEVIL MAKE AN APPEARANCE IN THE NEW ARMOR WARS SERIES?
But, it seems at one point there was another villain in the cards for Tom Holland's Spider-Man to face off against. New concept art for Spider-Man: No Way Home has been released that shows Mysterio aka Quentin Beck in what looks like an epic magical battle with Doctor Strange over the Statue of Liberty. In the image Mysterio is using the green magical energy that was seen in Spider-Man: Far From Home, although in the film it was proven to be fake.
HOW MYSTERIO COULD HAVE FIT INTO SPIDER-MAN: NO WAY HOME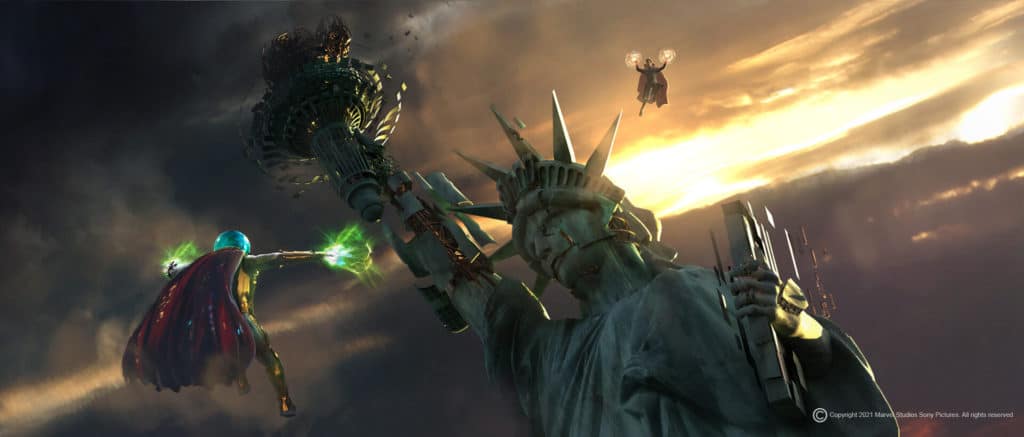 With this new concept art the question become how was Mysterio going to play into the story of Spider-Man: No Way Home? With the magic shown in the concept art this could be a version of Mysterio from a different part of the multiverse, one who actually has magic. If this was an alternate version of Mysterio it would have been interesting to see Peter Parker face off against a version of the villain that destroyed his life.
RELATED: IS THE MCU BUILDING TO A MIDNIGHT SONS PROJECT IN THE UNIVERSE'S EXCITING FUTURE?
It is also possible that Spider-Man: No Way Home was going to reveal that the MCU's Mysterio was actually alive. Mysterio revealed Spider-Man's identity as Peter Parker to the world in the MCU, blamed him for the attacks in Europe, and framed the young hero for his murder. A large part of his plan hinged on being able to frame Peter Parker for these crimes specifically his murder. It would make sense for Beck to fake his death in order to enact his plan. Beck was also able to get the government to confiscate a ton of Stark Industries technology which could be another part of his plan given his own use of the technology in Spider-Man: Far From Home.
Had the film incorporated the MCU Mysterio into the story it would have been the only villain in the film that MCU's Peter Parker had ever gone up against. This could have added another layer of depth to Peter's story on top of the death of Aunt May at the hands of Green Goblin. Additionally, Mysterio could have rounded out the villain count to six bringing fans the long awaited Sinister Six for the web slingers to face off against.
RELATED: MOON KNIGHT: ETHAN HAWKE TEASES HIS "TERRIFYING" VILLAIN AND REVEALS WHAT DREW HIM TO THE EXCITING NEW MCU SERIES
Given the motivation of the other villains and how the Spider-Men worked together to cure them of their ailments it makes sense that Mysterio didn't quite fit in. However, it could have brought another layer of tension and action to an already epic climactic battle giving Doctor Strange a magical adversary he had to face off against while still trying to hold the tears in the multiverse together. Although, given how packed the film already is it isn't a surprise that Mysterio didn't quite make the cut. Mysterio's place in earlier drafts will likely remain a mystery, but it could mean that Mysterio's story isn't as finished as many fans may have thought.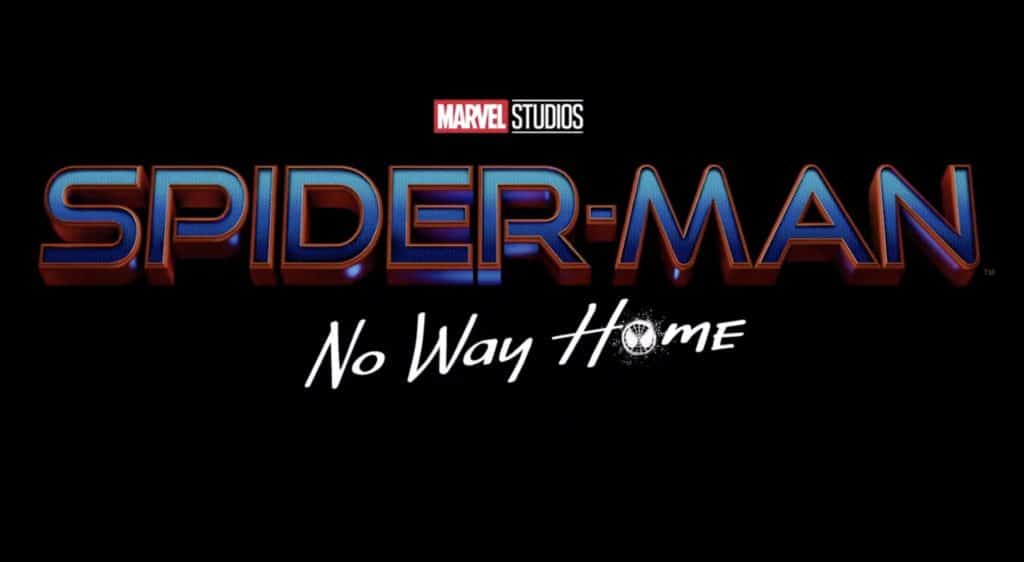 Spider-Man: No Way Home is exclusively in theaters. What do you think of the new concept art? Do you wish Mysterio had been in the film? Do you think it would have been a multiverse Mysterio or the MCU's? Leave your thoughts in the comments below or on our social media and check back with The Illuminerdi for more MCU and Spider-Man.
Source: Twitter
KEEP READING: HAS THE MCU SPIDER-MAN TRILOGY BEEN SECRETLY SETTING THE STAGE FOR THE NEW ARMOR WAR SERIES?