Reacher has proven to be a hit for Prime Video already being renewed for a second season after a highly successful launch weekend. The first season adapts Lee Child's first Jack Reacher novel, Killing Floor. When Jack Reacher (Alan Ritchson) decides to visit Margrave, Georgia things start to go wrong from the moment he walks into town. Arrested for a murder he didn't commit Reacher, retired Army military police, must work to clear his name with the help of Officer Roscoe Conklin (Willa Fitzgerald) and Chief Detective Oscar Finlay (Malcolm Goodwin).
RELATED: REACHER EARNS A SECOND SEASON AFTER ITS SUCCESSFUL LAUNCH WEEK
In the course of the investigation he discovers a personal connection to the crime he has been accused of and a large scale criminal conspiracy hidden just under the surface of this seemingly picturesque small town. The Illuminerdi had the opportunity to speak with Willa Fitzgerald about the new action crime thriller series. During our interview Fitzgerald revealed what drew her to the character Roscoe Conklin and what her character's first impression was of Reacher.
WILLA FITZGERALD TALKS ABOUT WHAT DREW HER TO THE CHARACTER ROSCOE AND HER CHARACTER'S FIRST IMPRESSION OF REACHER
"I mean, Rosco is just a spitfire. From the first scene that she appears on the page, you can tell that she has a real perspective, opinion, and idea of what she wants to do about a situation. And I think playing a character who kind of has that much drive is always a really fun opportunity. And I also loved the dynamic that is even set up in that first episode between her and Reacher. And I was really excited to get to see where that goes and read more about Rosco."
RELATED: REACHER: ALAN RITCHSON REVEALS WHY KEEPING THE SURPRISING HUMOR OF THE ORIGINAL NOVELS IS IMPORTANT
It's no surprise that Roscoe's drive is part of what drew Fitzgerald to the role. Roscoe Conklin proves to not only be one of the few people that Reacher trusts, but one of the few that can keep up with the intelligent, quick witted, warrior. Roscoe proves herself to be a smart, tough, and an adaptable cop with a real drive to find truth and justice. Willa Fitzgerald also revealed what she thinks Roscoe's first impression was of the titular character when they meet in the first episode.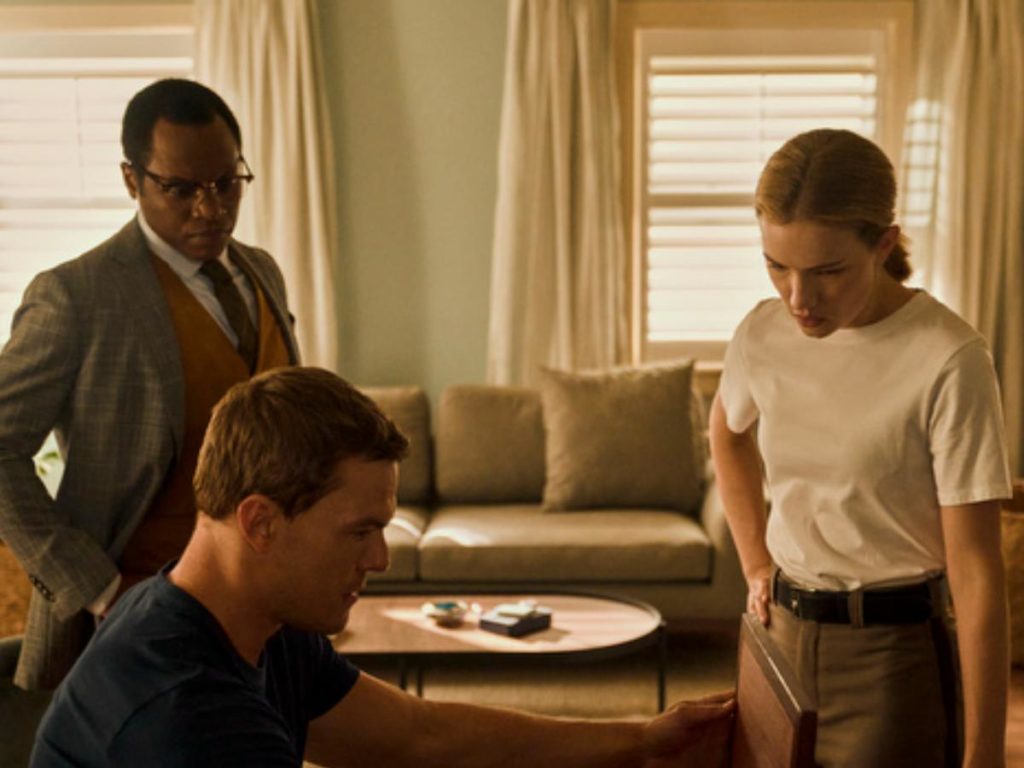 "I mean, I think that her first impression was probably, "Why are there zip ties on this man? Who seems so calm." I think that working in an all-male precinct in Southern Georgia with a lot of machismo men is a situation that Roscoe finds funny at best and infuriating at worst. And I think that there's an interesting dynamic created there where you kind of see her tension in her own job, and then you get to see a kind of whole different side of her interactions with Reacher, who is a very much tough guy in a lot of ways, but a very different sort of person than she's used to dealing with at her work."
Roscoe is quick to see something in Reacher that the others don't and doesn't show any fear or hesitation where many of the officers do. Roscoe has no problem standing toe to toe with the men that she works with, be it officially or unofficially. And while her dynamic with Reacher is magnetic her relationship with Finlay also proves to be a surprisingly touching friendship. Willa Fitzgerald manages to balance an underlying toughness with kindness in her performance that makes her character stand out.
During our exclusive interview Fitzgerald talked about how co-star Alan Ritchson is a "goofball" and reveals some of the silliness the pair got up to behind the scenes, much to the chagrin of their producers.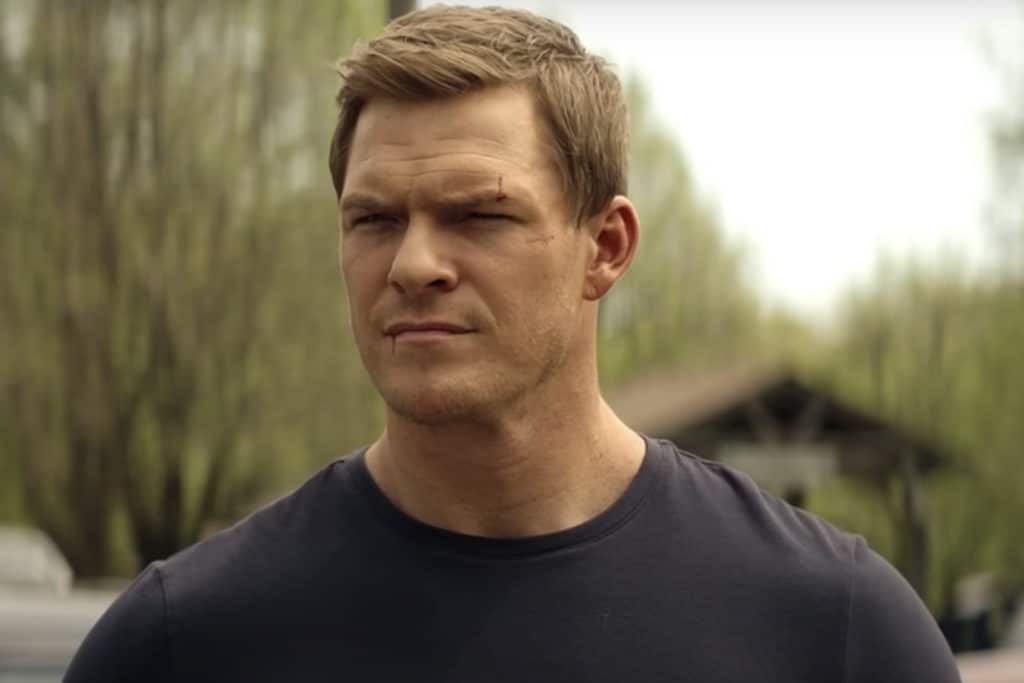 "Alan is definitely a goofball. We had a lot of fun shooting together. I think that off screen, we had a really, really fun dynamic that I certainly think kind of bled into our on-screen time together as well. And I mean, there was just always goofing around. He had a scooter on set and we would just zip around the halls on the scooter together, much I think to the chagrin of our producers. But yeah, we had a great time shooting. Alan such a fun person to get to shoot with."
RELATED: REACHER REVIEW: AMAZON PRIME DELIVERS SAFE YET ENTERTAINING 1ST SEASON
It's obvious that Willa Fitzgerald enjoyed working with Alan Ritchson and that the fun they had behind the scenes added to their on-screen chemistry. Alan Ritchson is well known for playing more comedic characters, but in the new Prime Video series his comedic chops come through with dry humor and quick quips. It's clear from the interview that Willa Fitzgerald put quite a bit of thought into her character and the passion that she brought to the performance comes through on screen in the new series.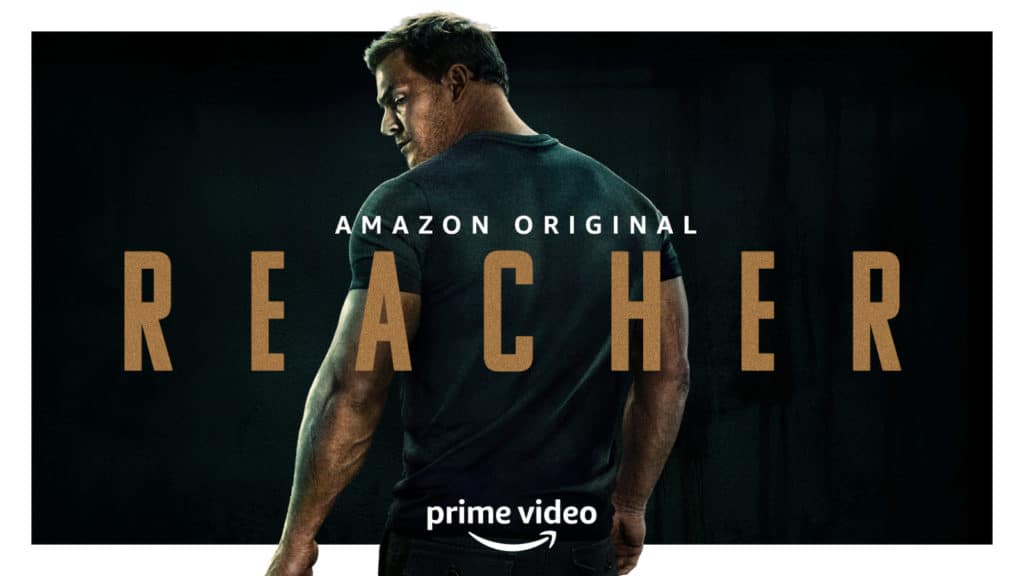 The first season of Reacher is available now on Prime Video. What did you think of the first season of Reacher? Are you excited for a second season? What did you think of Willa Fitzgerald's Roscoe Conklin? Leave your thoughts in the comments below or on our social media and check back with The Illuminerdi for more Reacher.
KEEP READING: REACHER: ALAN RITCHSON REVEALS WHAT HE HOPES TO EXPLORE FROM REACHER'S PAST IN FUTURE SEASONS OF THE NEW PRIME SERIES