The cast of the 42 second season of Survivor has been revealed.
The Vati Tribe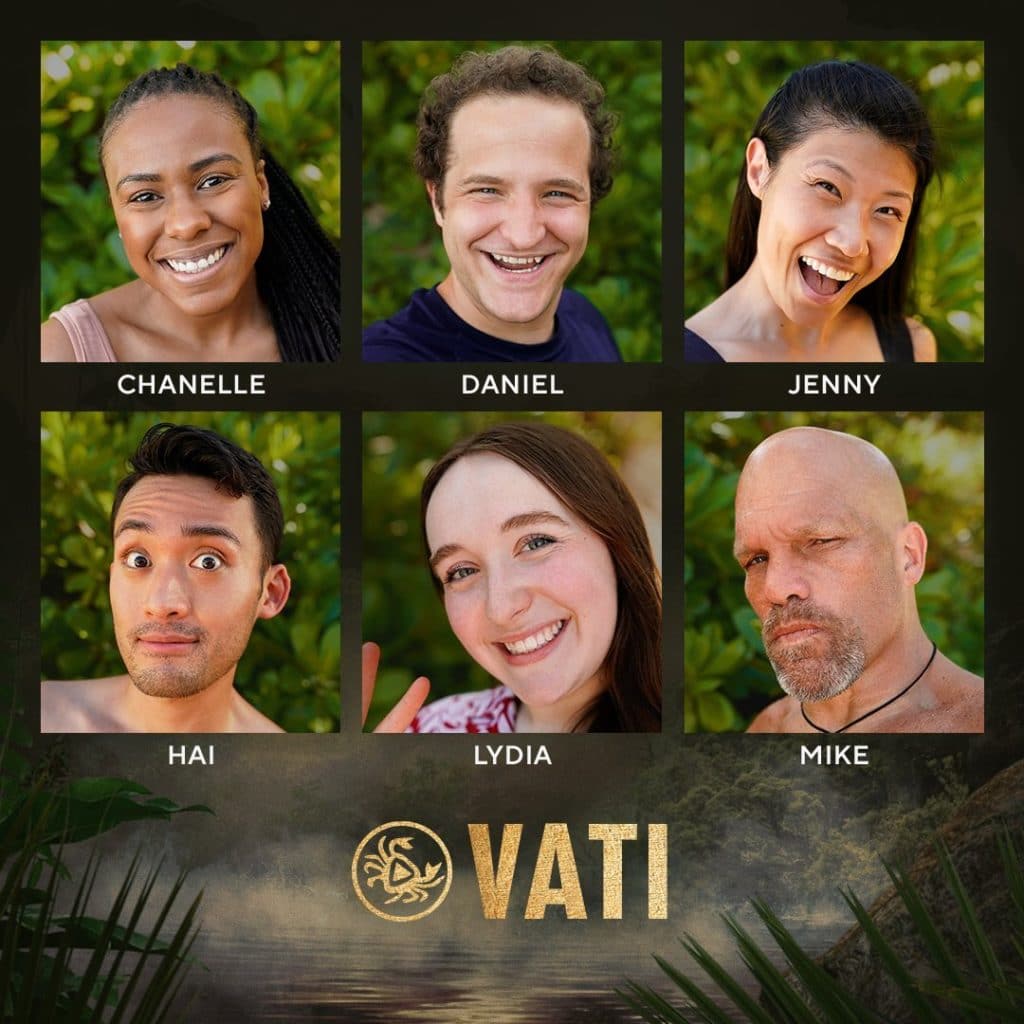 Starting off, we have the members of the Vati tribe who will wear green.
Chanelle Howell, an Executive Recruiter from New York, NY.
Daniel Strunk, a Law Clerk from New Haven, CT.
Hai Giang, a Data Scientist from New Orleans, LA.
Jenny Kim, a Creative Director from New York, NY.
Lydia Meredith, a Waitress from Santa Monica, CA.
Mike Turner, a Retrired Firefighter from Hoboken, NJ.
The Taku Tribe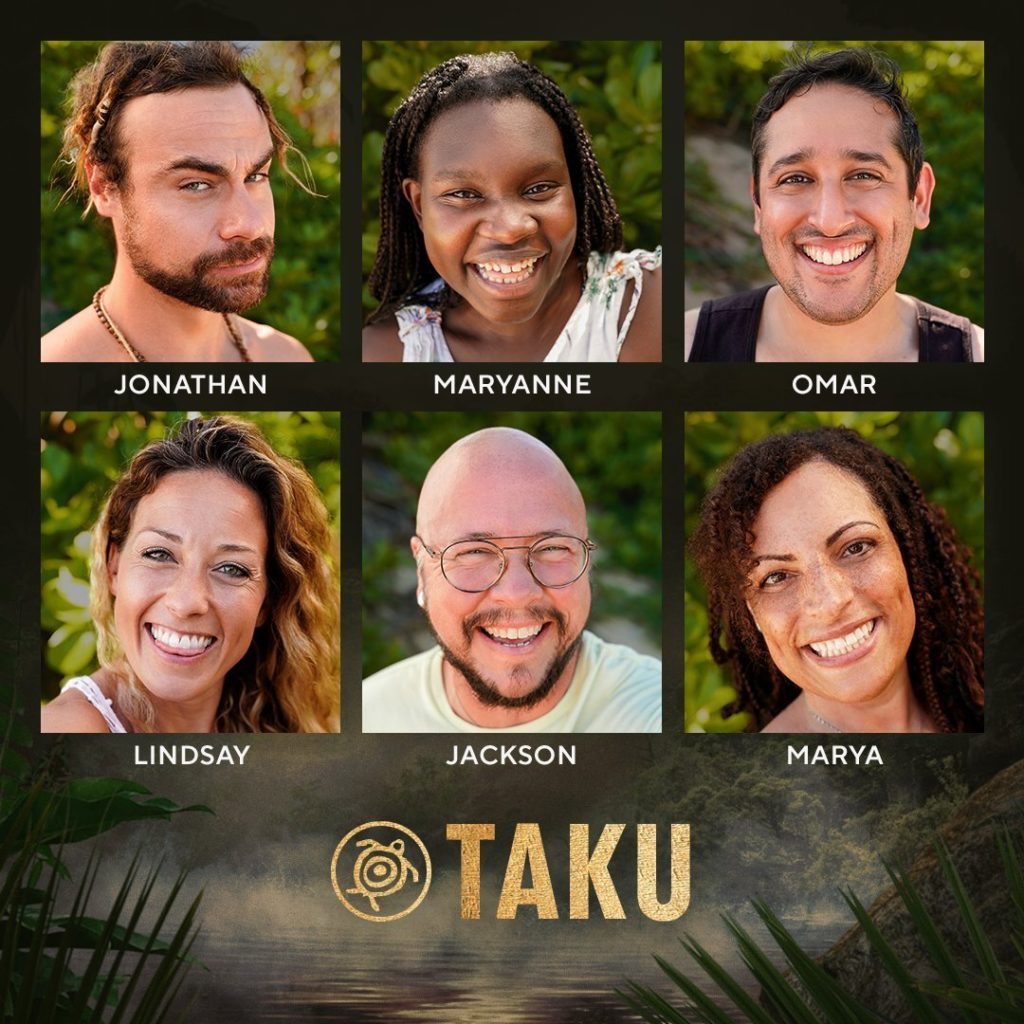 Next are the members of the Taku tribe who will wear orange.
Jackson Fox, a Healthcare Worker from Houston, TX.
Jonathan Young, a Beach Service Company Owner from Gulf Shores, AL.
Lindsay Dolashewich a Dietitian from Asbury Park, NJ.
Marya Sherron a Stay-at-home Mom from Noblesville, IN.
Maryanne Oketch, a Seminary Student from Ajax, ON.
Omar Zaheer, a Veterinarian from Whitby, ON.
The Ika Tribe
Finally, we have the members of the Ika tribe who will wear blue.
Drea Wheeler, a Fitness Consultant from Montreal, QC.
Rocksroy Bailey, a Stay-at-home Dad from Las Vegas, NV.
Romeo Escobar, a Pageant Coach from Norwalk, CA.
Swati Goel, an Ivy League Student from Palo Alto, CA.
Tori Meehan, a Therapist from Rogers, AR.
Zach Wurtenberger, a Student from St. Louis, MO.
What Fans Should Expect From Survivor 42?
Survivor 42 is the second season to be filmed during the pandemic and was filmed directly after Season 41 last year. This season is expected to be very similar to Season 41 and will have many of the same twists such as the three-way idol and the shot in the dark. The season will also continue the new trend of US season being 26 days causing the game to be much more fast-paced. This season also marks the 10th time a US Survivor season was filmed in Fiji
Fans hope that the controversial hourglass twist will be removed from this season after it was criticized by both fans and cast members of the cast. The twist saw two teams compete in a challenge at the merge to compete for immunity. Erika Casupanan and Naseer Muttalif were left out of the challenge. The winning team chose Naseer to join them as the immune team while Erika was sent to Exile Island.
RELATED: AUSTRALIAN SURVIVOR BLOOD V WATER EPISODE 5 REVIEW – SISTERS REUNITED
At Exile, Erika was given a choice to break an hourglass to "turn back time" and make the winning team lose the challenge making the losing team immune from Tribal Council. Of course, she broke the hourglass because she felt that she was on the chopping block. Erika later goes on to win the season.
Contestant, Danny McCray, was especially critical of both production and Jeff Probst for the twist. He felt that they performed a bait and switch by allowing the winning tribe to lose their win and be vulnerable at Tribal Council. The fans weren't exactly fans of this "twist" either so hopefully, they learned from their mistakes in season 41.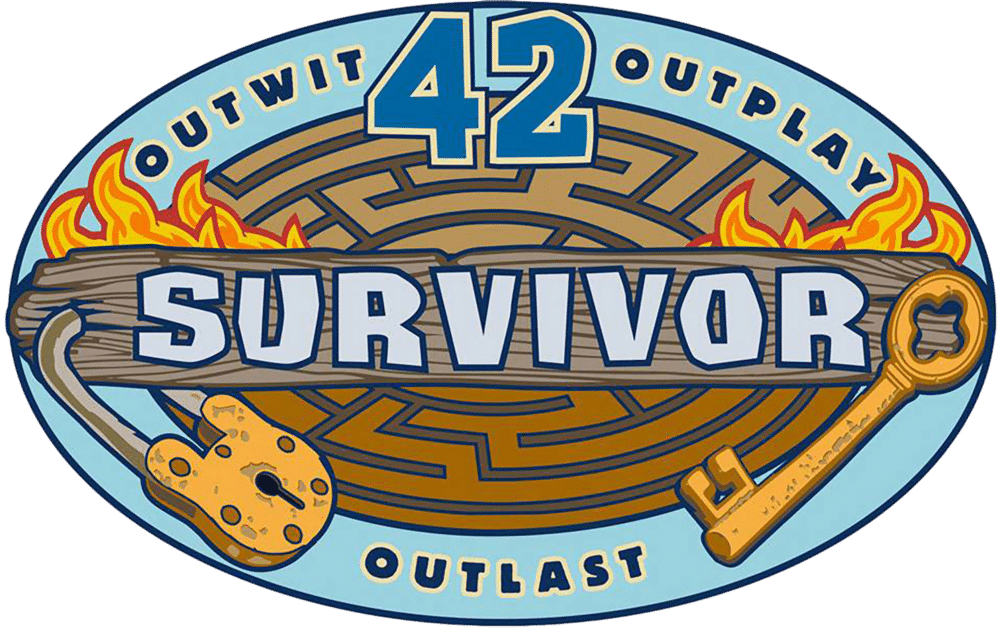 What are your thoughts on the cast of Survivor 42? Do you think this will be a good season of Survivor? Let us know in the comments below. Also, be sure to come back to follow The Illuminerdi on social media to be notified of more news and updates like this in the future!
KEEP READING: 4 THINGS SURVIVOR FANS CAN LOOK FORWARD TO IN 2022
Source: Survivor