The Walking Dead is one of AMC's biggest hits currently in its eleventh and final season the series has become a massive franchise spawning four different spin-offs. One of the upcoming spin-offs, Tales Of The Walking Dead, is unique in its anthology style of storytelling. Tales Of The Walking Dead was first announced in 2020 with a six episode first season. The spin-off series will follow new and existing characters in what is sure to be a new look at the post-apocalyptic world.
We at The Illuminerdi have been doing some digging and discovered one of the existing characters that will be central to one of the six episodes of Tales Of The Walking Dead's first season.
TALES OF THE WALKING DEAD TO FEATURE AN ALPHA FOCUSED EPISODE
According to our sources the villainous Alpha, first introduced in the ninth season of The Walking Dead, will be the focus of one of the Tales Of The Walking Dead episodes. From what we've heard Samantha Morton is attached to return reprising her role as Alpha. We've also learned that they are looking to cast another lead for the episode.
AMC is looking to cast a woman in her late 20s of any ethnicity to play "Hailey." Hailey is described as intelligent, powerful, striking, and Type A. Formerly the manager of a gym and exercise instructor, she is a natural leader and wants everything to be in order with everyone taken care of. While admired by many she is inclined to overstep. Hailey has a maternal nature which is most prominent around children. However, she has a tendency to be too trusting due to her overconfidence.
RELATED: REBEL MOON: EXCITING NEW DETAILS SHED LIGHT ON ZACK SNYDER'S NEWEST NETFLIX SCI-FI FILM: EXCLUSIVE
Although details about the episode's storyline are being kept under wraps, it seems safe to assume this episode will likely take place before Alpha's introduction in The Walking Dead given her gruesome demise in the tenth season. Alpha proved to be an extremely cruel, sadistic, and formidable antagonist. As leader of The Whisperers she and her group of ruthless survivors wore the skin of slain walkers in order to blend in with the zombified corpses of the dead.
Alpha believed that in order to survive she and her people needed to resort to animalistic instinct no matter how savage. And although she cared about her daughter, Lydia, she was also an extremely abusive and manipulative mother. Alpha is still largely a mystery, with her real name still unknown, which makes her an ideal fit for this spin-off series which has the opportunity to further develop the brutal antagonist.
Tales Of The Walking Dead is an exciting storytelling opportunity especially with AMC COO Ed Carroll revealing in an interview with Variety that this spin-off will be treated as a "test kitchen," should a specific episode of the series gain fan's favor it could potentially lead to yet another spin-off.
RELATED: MONARCH: APPLE TV'S MONSTERVERSE SERIES HAS A NEW AND MYSTERIOUS WORKING-TITLE: EXCLUSIVE
Variety also recently broke the news that Daniella Pineda had joined the cast of Tales Of The Walking Dead. She joins an already impressive lineup including Anthony Edwards, Parker Posey, Terry Crews, Poppy Liu, and Jillian Bell. Tales Of The Walking Dead is an exciting addition to the franchise further developing characters that are still surrounded in mystery, like Alpha, as well as introducing new characters and perspectives to this world.  
The Walking Dead is currently in its final season, but the story is long from over with Fear The Walking Dead, Tales of The Walking Dead, and the reported Carol & Daryl spin-offs. In 2018 it was announced that the franchise would be moving to the big screen with a trilogy of films focused on Rick Grimes, although there have been very few updates on the progress of these projects.  The Walking Dead continues to grow even as the flagship series comes to an end and Tales Of The Walking Dead could prove to be the most intriguing spin-off series yet.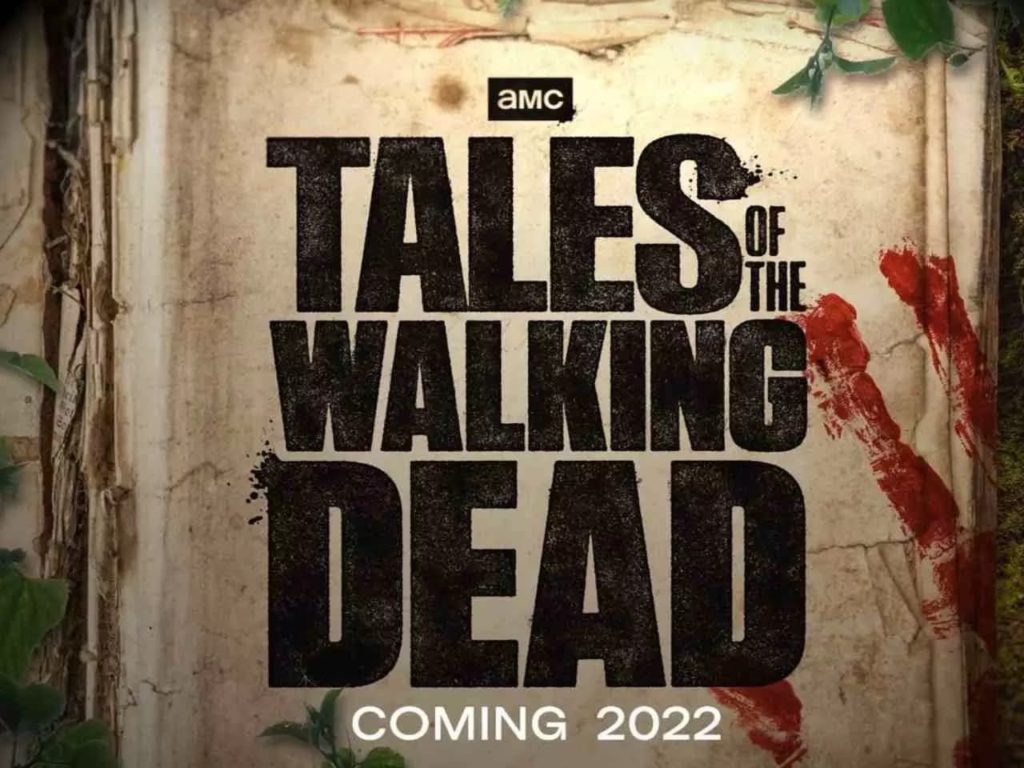 Tales Of The Walking Dead is expected to debut later this year although an exact premiere date has yet to be announced. Are you a fan of The Walking Dead? Are you looking forward to the Tales Of The Walking Dead anthology series? Are you excited for an Alpha episode in the new spin-off series? What other characters would you like to see in the spin-off series? Leave your thoughts in the comments below or on our social media and check back with The Illuminerdi for more AMC and The Walking Dead.
KEEP READING: NEW CASTING DETAILS ABOUT MYSTERY STAR WARS DISNEY PLUS SERIES: EXCLUSIVE