Zack Snyder has proven his ability to tell an epic tale and build a large scale story with one of the world's most popular IPs when he laid the ground work for the DCEU and now he is at it again with Rebel Moon. After leaving his mark on DC Snyder moved onto Netflix building an original IP with Army of the Dead which quickly grew from a single film into a franchise with a prequel, sequel, and anime series to continue the story. Now, Snyder has a new film in the works that both he and Netflix are clearly hoping is a hit and will launch yet another original new IP franchise, Rebel Moon.
Rebel Moon was originally created as a Star Wars film pitch for Lucasfilm, but after Disney acquired the company it became a non-starter. However, Snyder has revealed that since that time he's reworked the project to be an original film. This will give the filmmaker the chance to build another new universe with Rebel Moon instead of visiting someone else's.
Not much is known about Rebel Moon at this time. The Hollywood Reporter reported that Snyder is co-writing the script with his Army of the Dead co-writer Shay Hatten as well as 300 co-writer Kurt Johnstad. Deadline broke the news that Sofia Boutella has been cast in the lead role although there aren't many details known about the role.
RELATED: ZACK SNYDER SHARES FIRST 'REBEL MOON' CONCEPT ART, EYEING PRODUCTION START IN EARLY 2022
The Hollywood Reporter also revealed a brief logline of Rebel Moon. The film begins with a peaceful colony on the edge of the galaxy which is threatened by the armies of a tyrannical regent name Balisarius. Desperate, the colonists dispatch a young woman with a mysterious past to seek out warriors from neighboring planets to help make a stand against the tyrant. Zack Snyder recently released concept art of Rebel Moon to get fans hyped for the film which is expected to begin filming this spring. We at The Illuminerdi have been doing some digging and discovered some exciting new details about Rebel Moon that shed light on Sofia Boutella's character, the tyrant Balisarius, and a few other intriguing characters.
NEW CHARACTER DETAILS SHED LIGHT ON ZACK SNYDER'S REBEL MOON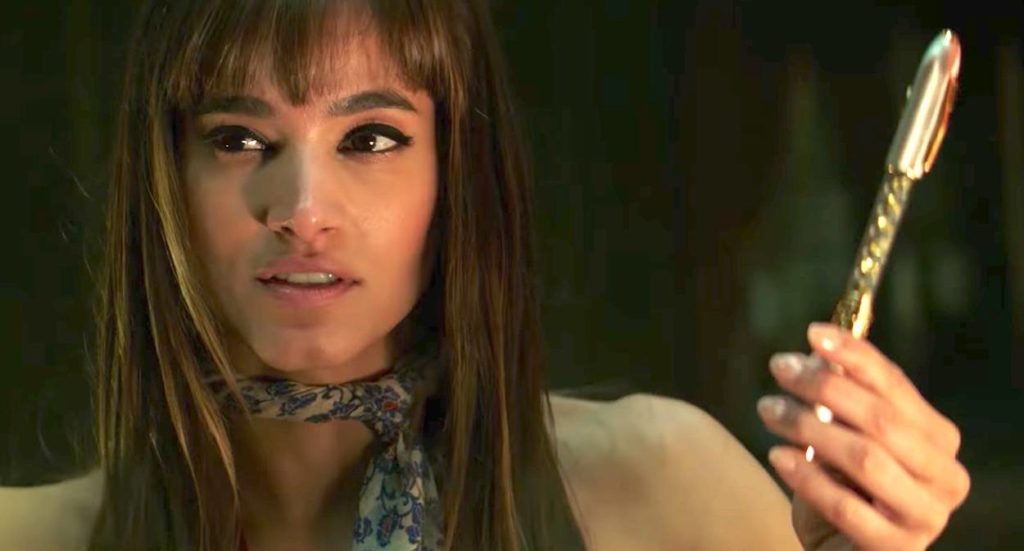 According to our sources Sofia Boutella's Rebel Moon character is named Kora and is described as daring, composed, and self-possessed. Kora struggles with her self-worth, she is on a mission for redemption and discovery after facing unimaginable trauma in her youth.
Balisarius, the tyrannical invader of Rebel Moon, is described as a fierce warrior, cunning manipulator, who alternates between charming and sadistic. From what we've heard Netflix is looking to cast a man in his late 30s of Spanish, Mediterranean, Latinx, or Middle Eastern descent to play this role.
RELATED: REBEL MOON: SOPHIA BOUTELLA LANDS LEAD ROLE IN ZACK SNYDER'S NEW SPACE EPIC
Noble is described as charismatic, authoritative, and striking. He can be brutal to the point of cruelty. Netflix is looking to cast a what man in his 30s to take on this lead role.
Gunnar is described as good looking, serious, sincere, and reliable. Netflix is looking to cast a white man, possibly of UK, Northern European, or Scandinavian descent, in his 30s to take on this lead role.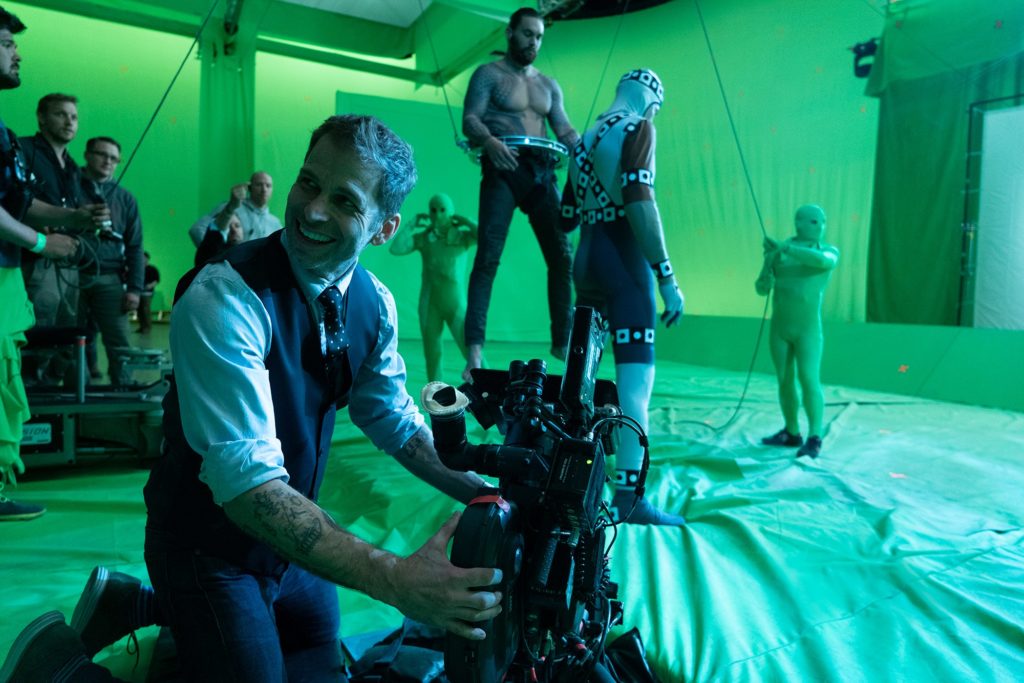 Aris is described as a rookie soldier who still has some innocence in him which manifests in unexpected compassion despite the horrors he has seen. Netflix is looking to cast a South Asian man 18 years or older to play 16 for this supporting role.
Devin is described as a rookie soldier who is sensitive. He feels irreconcilably at odds with what his commanding officer want him to do. Netflix is looking to cast a Middle Eastern man 18 years or older to play 16 for this supporting role.
RELATED: GUZ MARTIN AND STUART MARTIN WEIGH IN ON THEIR CHARACTERS FUTURE IN ZACK SNYDER'S ARMY OF THE DEAD FRANCHISE: EXCLUSIVE
Sam is described as a kind, compassionate, and hard-working farm girl. Although she isn't worldly she shows kindness is welcoming new comers who arrive in her village. Netflix is looking to cast a Scandinavian or Northern European woman 18 years or older to play 16 for this supporting role.
Harmada is described as lethal and ageless half-woman half-spider. She preys on vulnerable children as a twisted vengeance for the loss of her own. This role will include some prosthetics and fight training.
Given Rebel Moon's original inspiration being the Star Wars universe and Zack Snyder's past dabble in space-based science fiction in Man Of Steel, the film seems primed to be an action packed epic. The characters seem dynamic and interesting with Kora's dark past and quest to find a way to save her planet as well as herself and redemption setting her up to be an intriguing and layered protagonist.
Balisarius seems almost Machiavelian in his description. The contrast between Gunnar and Nobel will be interesting to see especially depending on if they are fighting against each other or on the same side.
RELATED: LURE: NEW ROBERT DOWNEY JR. PRODUCED CRIME SERIES INTERESTED IN WILLEM DAFOE AND DAVID HARBOUR TO STAR: EXCLUSIVE
Rebel Moon seems to also be exploring the idea of young warriors with rookie soldiers who are only 16. It will be interesting to see if these soldiers are a part of Balisarius' army or some of the recruits that Kora finds. Whatever the case may be, Rebel Moon seems primed for some truly impressive action including sword fighting and martial arts. Rebel Moon is expected to begin shooting in Los Angeles in a few months and from what we hear it seems like April may be the likely start date for Zack Snyder's new space-based epic.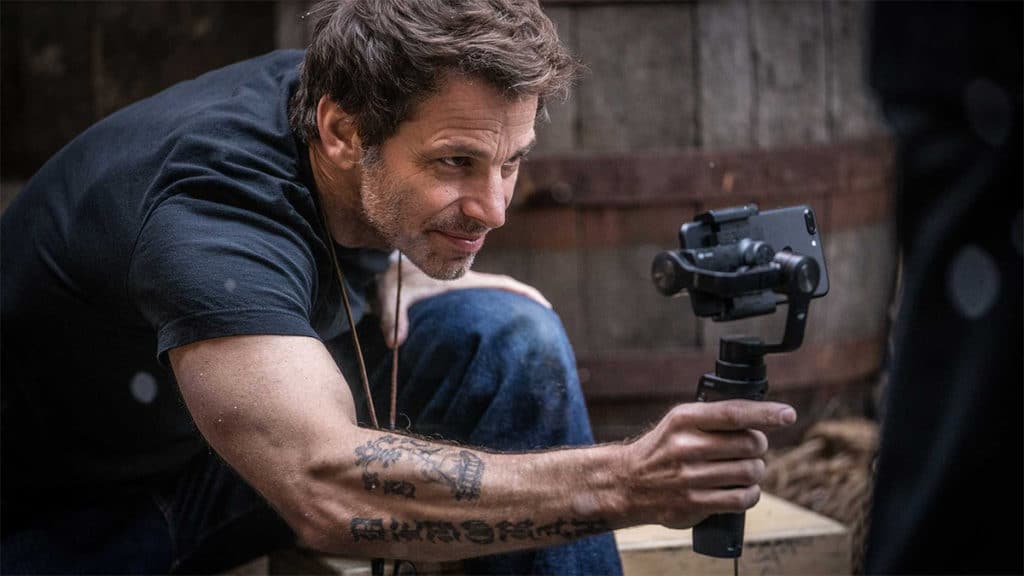 Rebel Moon does not yet have a release date, but it will debut on Netflix. What do you think about the Rebel Moon character descriptions? Are you excited to see Zack Snyder take on a spaced based sci-fi epic? Leave your thoughts in the comments below or on our social media and check back with The Illuminerdi for more Zack Snyder and Rebel Moon.
KEEP READING: TITANS: THIS LEGENDARY DC VILLAIN [SPOILER] HAS A SURPRISE ROLE IN SEASON 4: EXCLUSIVE