The popular spin-off game of Dynasty Warriors 9 is finally available for North American audiences.
Dynasty Warriors is a hack and slash video game series created by Koei and Omega Games. The series is Koei's most successful franchise. The games combined also have sold more than twenty-one million copies worldwide. The series consists of nine mainline games and multiple spin-offs. The series is also a spin-off of Koei's other series Romance Of The Three Kingdoms.
RELATED: HALO LIVE-ACTION SERIES RECEIVES EARLY SEASON 2 RENEWAL
The current series game, Dynasty Warriors 9 Empire, expands the ninth mainline game. The expansion made its official release on December 2021 in Japan. However, North American audiences will finally have the chance to play Dynasty Warriors 9 Empire via Switch and more.
Koei Temco America and Omega Force announced that Dynasty Warriors 9 Empire is now available for multiple consoles in North America. The new expansion title promises gamers new strategic elements featured on the other Dynasty Warriors games. Gamers will have the chance to set out on an epic quest and conquer ancient China. To achieve this, players must combine three crucial aspects, wisdom, virtue, and courage.
Dynasty Warriors 9 Empire Now Available For North American Gaming Consoles
Dynasty Warriors 9 Empire allows players to live a breathtaking experience of the Three Kingdoms. Players will have the opportunity to play ninety-four of Dynasty Warriors feared and famous officers. The expansion will have a variety of unique missions. Those missions include castles sieges, advancing through enemy fortresses, being involved in behind-the-scenes politics, setting up logistics, and forming alliances while trying to make secret plans in taking over the kingdom.
The game expansion also features different scenarios where players can play in different periods. Examples of those other periods include the Battle of Chibi and the Yellow Turban Rebellion. Additionally, players will have the ability to create customized officers. These character officer customizations include face painting, apparent hairstyles, and then tattooed armor and gear.
Then finally, extraordinary downloadable bonuses are also available. Players can download these bonuses from Nintendo e-Shop, Microsoft Store, and the Playstation Store. These bonuses will be open till February 28th, 2022.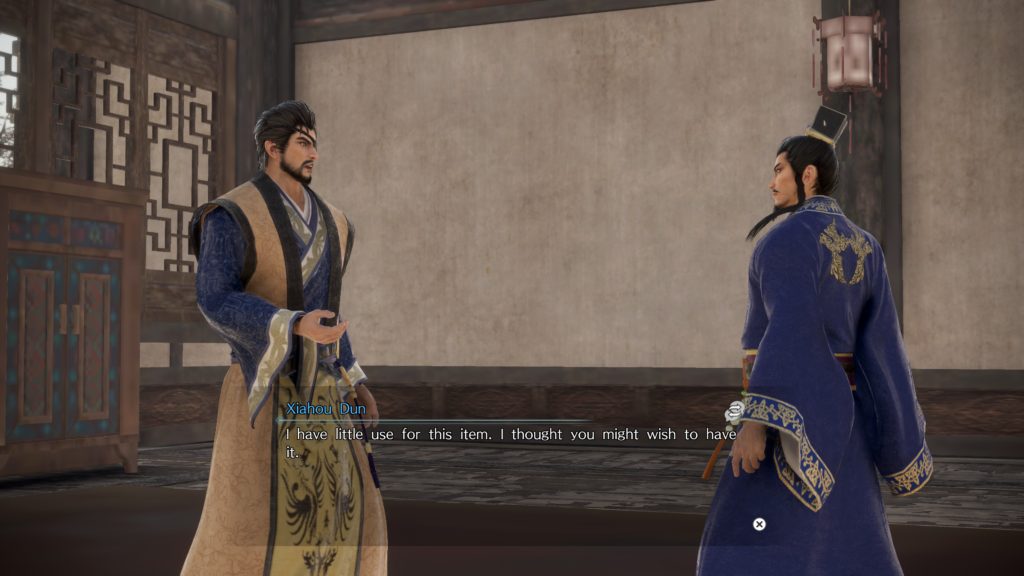 Dynasty Warriors is one of gaming's popular franchises. The games are beloved in the gaming community, and their legacy will always leave an impact in the hack, slash, and strategy genre. Hopefully, Dynasty Warriors 9 Empire can further carry on that incredible legacy. Dynasty Warriors 9 Empire is now available on the Nintendo Switch, Xbox Series X|S, Xbox One, Windows PC via Steam, Google Stadia, Playstation 4, and digitally on the Playstation 5.
Official Dynasty Warriors 9 Empire Koei Temco and Omega Press Release
KOEI TECMO America and developer Omega Force are proud to announce that their highly-anticipated tactical-action game, DYNASTY WARRIORS 9 Empires is now available in North America for the Nintendo Switch™, Xbox Series X|S and Xbox One consoles, Windows PC via Steam®, Google Stadia™, PlayStation®4, and digitally on PlayStation®5*. The gripping new title adds strategic elements to the exhilarating 1 vs. 1,000 action of KOEI TECMO's revered DYNASTY WARRIORS series, as gamers set out on a quest to conquer ancient China through a combination of wisdom, might, and courage.
DYNASTY WARRIORS 9 Empires lets gamers live a dramatic Three Kingdoms experience, playing as 94 of DYNASTY WARRIORS 9's most famous and feared officers. Take them on a mission to break through an enemy fortress in the all-new evolved castle siege, or play politics behind-the-scenes, setting up logistics and alliances while formulating secret plans in your quest to dominate the kingdom.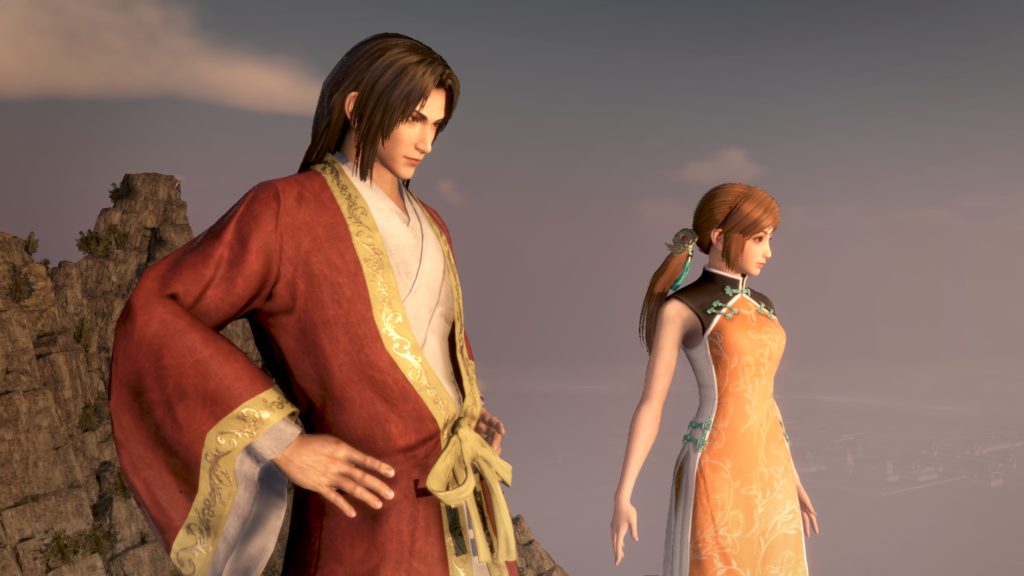 The game features scenarios that transport fans to different periods, enabling them to play through historic moments like the Yellow Turban Rebellion and the Battle of Chibi. But just because you're playing through historic periods, doesn't mean you need to follow history in order to be successful. Re-write your own history of the Three Kingdoms in ways you've never imagined, like unifying China with all officers from Wu still alive, or by assembling your favorite officers into one command, or even by sparking a rebellion to take control of the map!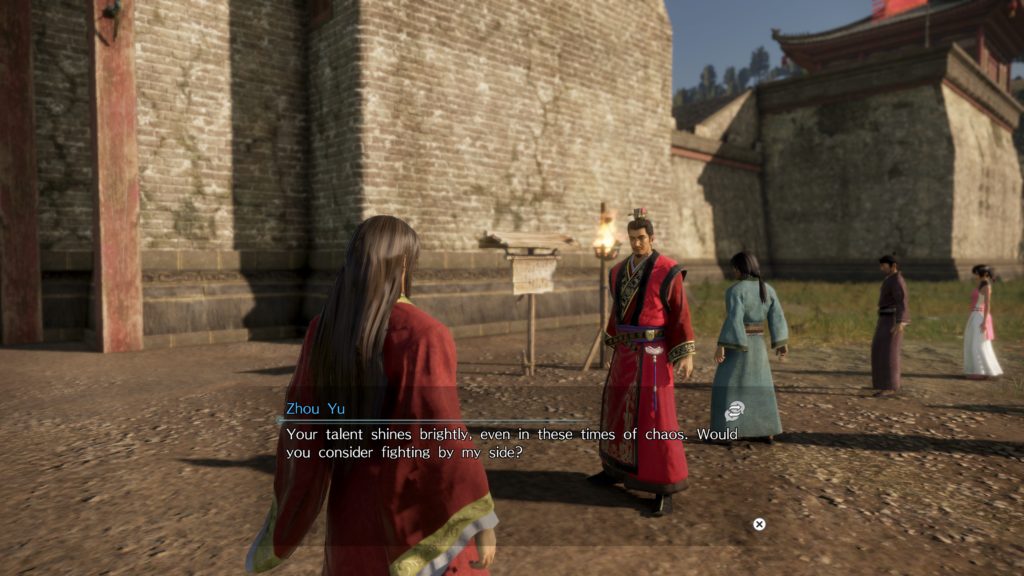 In addition, fans will be able to create their own officers inside the game's in-depth edit mode. From distinct hairstyles, face paint, and tattoos to layered armor and gear, create the hero or villain of your dreams before striking out against enemy forces in a generational quest for power and glory.
As a bonus, the following special items can be downloaded on the PS Store, Nintendo e-Shop, or Microsoft Store until Feb. 28, 2022: Male Custom Zhao Yun Set, Male Custom Guo Jia Set, Male Custom Lu Xun Set, Female Custom Xin Xianying Set, Female Custom Lu Lingqi Set. Some of these items may be made available for purchase at a later date.
For all of the latest information on DYNASTY WARRIORS 9 Empires, including details on the game's Season Pass, visit the official site, Like us on Facebook @KoeiTecmoUS, Follow us on Twitter @KoeiTecmoUS, and Follow us on Instagram @KoeiTecmoUS.
Are you excited for Dynasty Warriors 9 Empire? What is your favorite game in the Dynasty Warriors franchise? Let us know what you think in the comments below, or let us know on Twitter.
KEEP READING: CHIP 'N DALE: RESCUE RANGERS RELEASES NEW TEASER TRAILER