Marvel's newest series Moon Knight is one of the most highly anticipated new Marvel projects of the year. Many fans are excited about the series not only introducing a new hero, but exploring a new corner of the MCU. Moon Knight follows Steven Grant, a mild-mannered British gift shop worker, who suffers from Dissociative Identity Disorder and is unexpectedly drawn into a world of danger, mystery, and Egyptian Gods.
RELATED: OSCAR ISAAC REVEALS THE ORIGIN OF STEVEN GRANT'S ACCENT AND HUMOR
The Illuminerdi had the opportunity to attend the Moon Knight Virtual Press Conference where executive producer Grant Curtis revealed some surprising information. According to Curtis, Moon Knight has been on Kevin Feige's radar since day one.
MOON KNIGHT EXECUTIVE PRODUCER REVEALS THIS CHARACTER HAS BEEN ON KEVIN FEIGE'S RADAR SINCE DAY ONE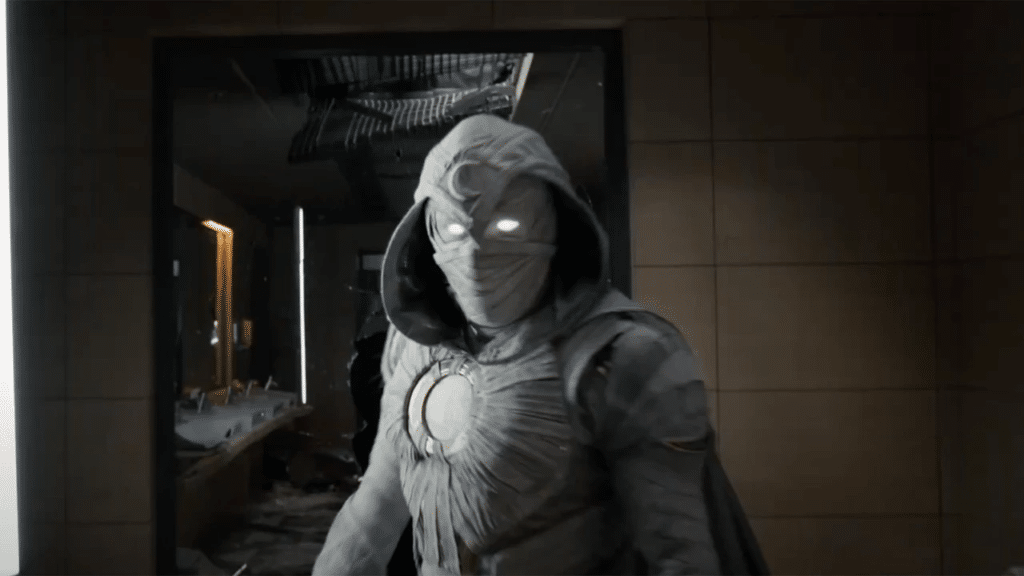 "Well I think Moon Knight in particular has been on Kevin Fiege's radar from day one. I mean you look at his history, first appeared in Werewolf By Night in 1975, then he kind of bounced around in the Marvel universe for the next five years, then got his own offering in 1980. And when you look at years and decades of storytelling as the great storytellers and artists on the Moon Knight pages have been doing, I think this was a natural progression a merger into the Marvel Cinematic Universe.

And I think this was the perfect time. I mean you look at Disney Plus and needing a broader canvas to tell this incredible story. March 30th the audience will see it and this was the perfect time to drop into the universe."
RELATED: IS THE MCU BUILDING TO A MIDNIGHT SONS PROJECT IN THE UNIVERSE'S EXCITING FUTURE?
Kevin Feige is the architect behind the MCU a huge tapestry of storytelling that connects characters and storylines from numerous movies and televisions series. The MCU began over a decade ago with the introduction of Tony Stark aka Iron Man and from there the universe has continued to developed and grow into the mega franchise it is today. It is fascinating that Moon Knight has been on Kevin Feige's radar since the beginning especially considering how long it has taken to actually dive into this character.
Moon Knight is only being introduced now in Phase Four after the entire Infinity Saga. Many fans are excited about Moon Knight because it seems to potentially open up a whole new corner of the MCU with many hoping that this could be the starting point for a potential Midnight Sons team. Moon Knight explores Egyptian mythology and Gods through Khonshu, the Egyptian Moon God, which Marc Specter is a conduit for.
RELATED: MOON KNIGHT: ETHAN HAWKE TEASES HIS "TERRIFYING" VILLAIN AND REVEALS WHAT DREW HIM TO THE EXCITING NEW MCU SERIES
Moon Knight also explore mental illness with the main character struggling with his Dissociative Identity Disorder. Mental health has become an even more prominent part of the MCU in recent years. WandaVision saw Wanda dealing with trauma and grief. PTSD is a major part of many hero's storylines notably Tony Stark as well as Bucky Barnes and Thor struggled with depression in Avengers: Endgame.
MOHAMED DIAB AND OSCAR ISAAC DISCUSS DISSOCIATIVE IDENTITY DISORDER IN MOON KNIGHT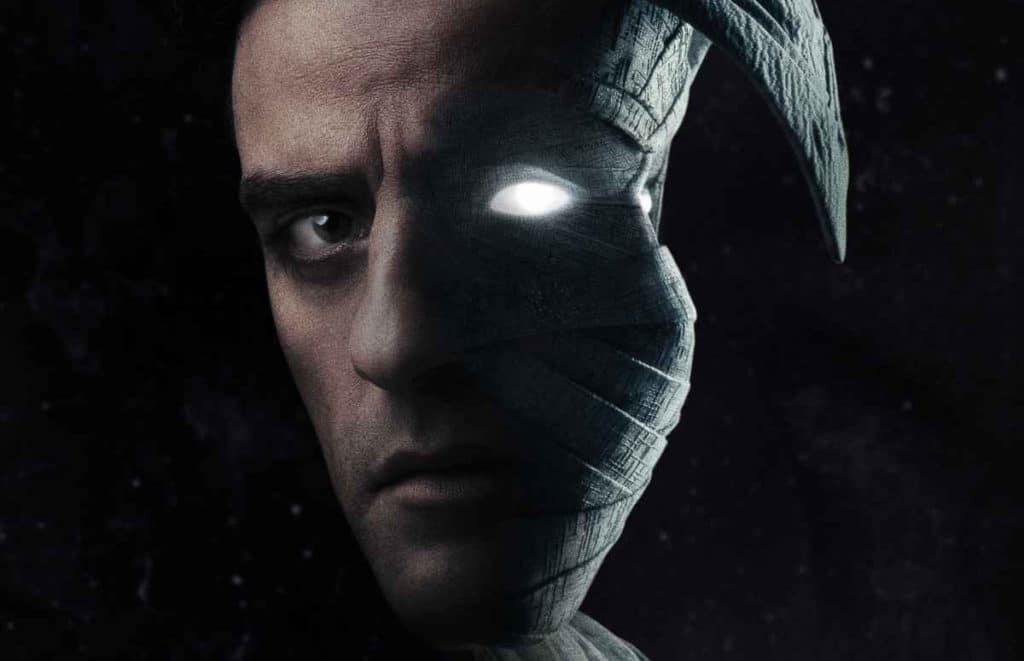 During the press conference Moon Knight executive producer and director Mohamed Diab talked about what he learned about DID from working on this project and how he identifies with the titular character.
"DID, at the end, what we learned, I would call myself ignorant about DID because all the information we know is from the movies. It's a bit shallow, I'm gonna call myself that, but what I learned through the journey of doing the show is that the character needs to live with themselves, the identities. And I felt that I identified with that.

By the way each of us, the persona is the mask that we're putting. I'm right now putting a mask to hide my desires to hide everything, the other real character in me. And I think what I learned from Marc and Steven is I need to be the same. I need to be one person and I think this is the struggle that all of us through the journey of living are trying to achieve."
Moon Knight star Oscar Isaac added an important point about how finding a way to heal after surviving trauma is its own superpower.
"I think that is the thrust of it. That in itself is its own superpower to be able to live through abuse or trauma and survive it. And then come to terms with that as opposed to push it all away. And to see that journey happen I think is a really powerful thing."
Moon Knight is an exciting new project with a ton of potential and the fact that Feige has been interested in this hero for years adds a new layer of intrigue. The care that the team has put into representing DID in the new series is clear. Trauma is ingrained in so many, if not all, superhero origins and Isaac's thoughts about not only surviving trauma, but coming to terms with it being a superpower is an important message that many likely need to see. Moon Knight is exploring mental illness through the perspective of the hero which is not often shown on screen, but Marvel seems to be doing more and more.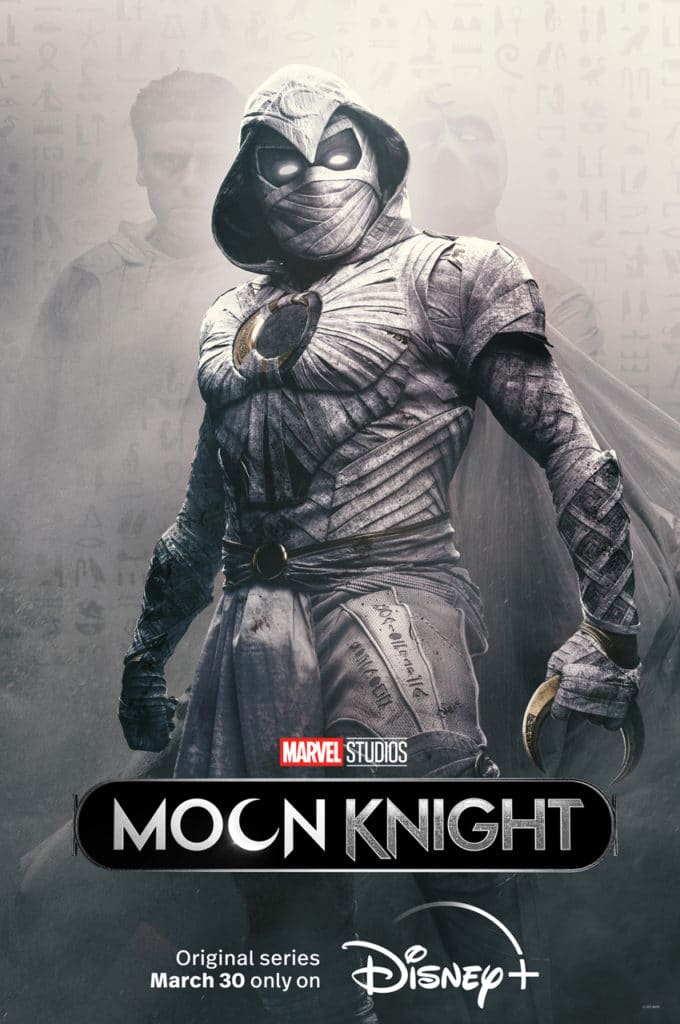 Moon Knight premieres on Disney Plus March 30. Are you excited to watch Moon Knight? Are you surprised that the property has apparently been on Kevin Feige's radar since the start? Leave your thoughts in the comments below or on our social media and check back with The Illuminerdi for more MCU and Moon Knight.
KEEP READING: MOON KNIGHT: OSCAR ISAAC ON HOW HIS INTERNAL STRUGGLE DIFFERENTIATES HIM FROM OTHER MCU HEROES