The superhero genre is bigger than ever dominating not only comic books, as it has for decades, but movie theaters and television screens as well. However, Kayden Phoenix saw a void in the superhero genre and found a way to fill it herself with A La Brava, the first Latina superhero team.
KAYDEN PHOENIX REVEALS WHAT INSPIRED HER TO CREATE THE A LA BRAVA UNIVERSE
We at The Illuminerdi had the opportunity to speak to Kayden at WonderCon 2022 where she talked about creating her own superhero team, which DC villain she thinks they should fight against, and gave us a sneak peek into the A La Brava team up graphic novel coming this summer. We asked Kayden what inspired her not only to create her own superhero, but entire superhero team and universe with the A La Brava graphic novel series.
"It just kind of compounded into it, honestly. So, I wanted a Latina superhero on the big screen and I still do. And so, I was like, 'Ok, if I have one that's great, but if I have five I increase my chance.' And so, I was like, 'Good. I increase my chances dramatically if I have five. If there are five it's a team. If there's a team it's a universe.' And so, it just little, little stepping stones that just made sense."
RELATED: DC SHOWCASE'S CONSTANTINE CREATORS SHARE EXCITEMENT FOR MATT RYAN'S RETURN TO ICONIC ROLE: EXCLUSIVE
Using the proven strategy of the MCU Avengers, Kayden Phoenix has introduced her team of superheroes through their origin stories beginning with Jalisco. Each hero not only discovers their power, but fights against a different enemy and injustice from human trafficking, to femicide, and racism to name only a few.
KAYDEN PHOENIX WANTS TO SEE A LA BRAVA FACE OFF AGAINST THE JOKER
A La Brava is a new team of superheroes, but we were curious about which established villain this group should face off against. Kayden Phoenix had an interesting answer pitting her super powered heroines against one of the most infamous and dangerous villains in comic books.
"It's tough because these are grounded and I can't fight anyone magical cause we'd lose like instantly, for that reason, cause they're so grounded. So, for that reason I would say anybody in Gotham. I would put them against Joker. Because Batman, a lot of them are very grounded powers. They're just out there, but they're extremes that they're out there. But they're not like let me fly. They're not aliens of any sort and so they don't have that extra abilities."
RELATED: A LA BRAVA: WONDERCON PRESENTS THE FIRST LATINA SUPERHERO TEAM
This would definitely be an interesting fight especially when these heroes are more established as a team. Kayden Phoenix has introduced all five members of A LA Brava, with her newest graphic novel, Bandita, available now, but now the long awaited team up is on the horizon.
KAYDEN PHOENIX TEASES WHAT FANS CAN EXPECT FROM HER NEXT A LA BRAVA GRAPHIC NOVEL AND A NEW TEAM OF HEROES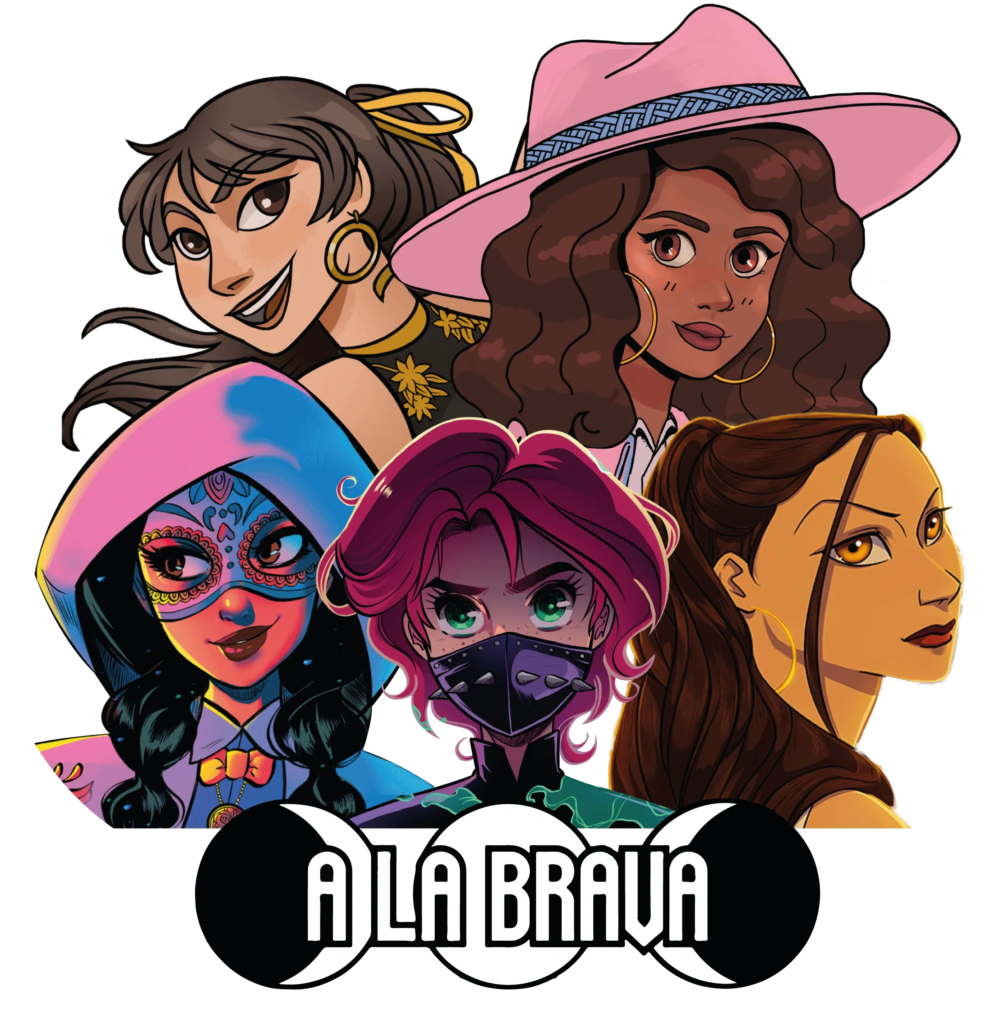 A La Brava is set for release this summer and during our interview Kayden Phoenix gave us a sneak peek of what we can expect in the big team up graphic novel, A La Brava.
"So, after Bandita it's called A La Brava, which is the name of the team and that comes out in summer. It is a bigger picture because now we have five superheroes fighting for the bigger cause so it is more of a national type of fight. They fight, not necessarily the government, but they're fighting for feminism and the opposite of feminism is sexism. So, we have the incels kind of taking over and killing people within the government system that are all female power structures."
Kayden Phoenix also shared a bit of insight into a new team of heroes she is creating, The Majestics, a group of Princesses who aren't the stereotypical damsels in distress.
"They're strategic princesses, so really fun. Same thing, Disney, as you can tell I grew up very Disney, but they don't depend on the boy to come save them. They actually go and save themselves and then their city. And they go on adventures that's very Home Alone type inspired where it's just like, ok I'm not going to fight you because that's my superheroes, but I'm going to win strategically."
Kayden Phoenix is bringing exciting new stories of heroism to audiences through her graphic novels first with A La Brava and soon The Majestics. It will be exciting to see the team of Latina Superheroes finally come together in A LA Brava especially as they fight against an even larger threat. The Majestics also seem like an intriguing new group of heroes as they defeat their adversaries using their wits instead of their fists.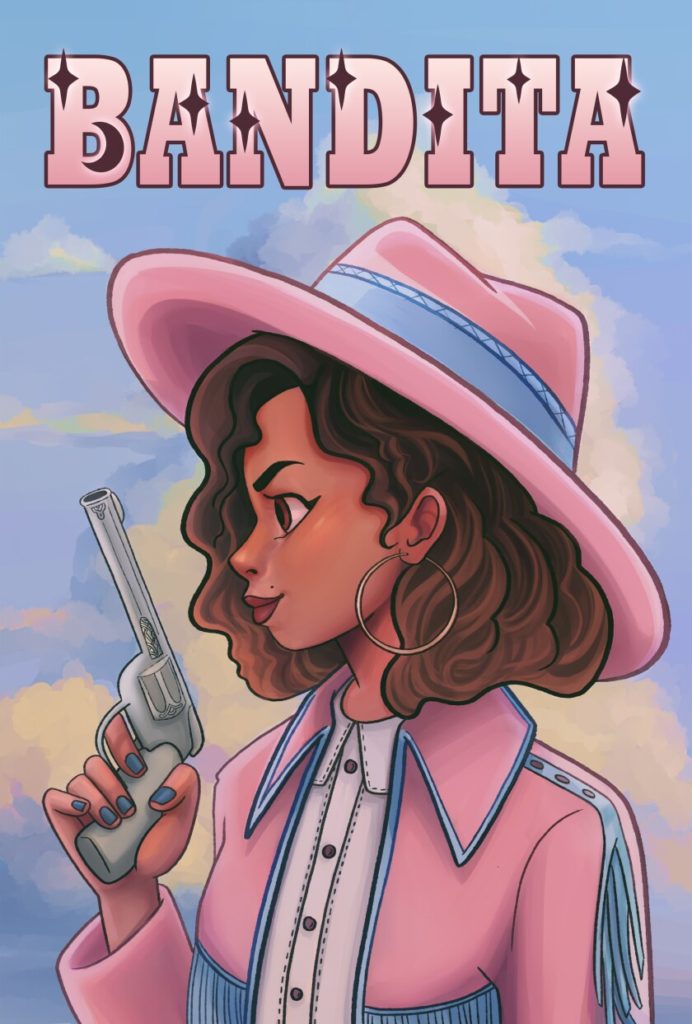 Kayden Phoenix's newest A La Brava graphic novel, Bandita is available now. Are you excited to read the A La Brava series by Kayden Phoenix? Would you want to see this team or heroes take on Gotham's Clown Prince Of Crime? Leave your thoughts in the comments below or on our social media and check back with The Illuminerdi for more A La Brava and WonderCon 2022 coverage.
KEEP READING: THE BOB'S BURGERS MOVIE CREATOR EXPLAINS THE BENEFITS OF NEW MOVIE BEING 2D: EXCLUSIVE