The Hardy Boys are back for a second season, which includes a new mystery, dangers and revelations previewed in this special feature!
The brotherly investigative duo of Bridgeport and their group of friends are back to solve a new mystery. Hulu just released a brand new featurette for the show's second season. The first season of The Hardy Boys first premiered on December 4, 2022, on Hulu.
RELATED: THE BOB'S BURGERS MOVIE CREATOR EXPLAINS THE BENEFITS OF NEW MOVIE BEING 2D
Season 1 focused on the Hardy brothers trying to solve the murder of their mother. The brothers also moved to the mysterious town of Bridgeport, which has a connection involving their mother's murder. The brothers meet new friends during their investigation and uncover a sinister organization and a mystical relic called the Eye.
A Brand New Mystery For The Hardy Boys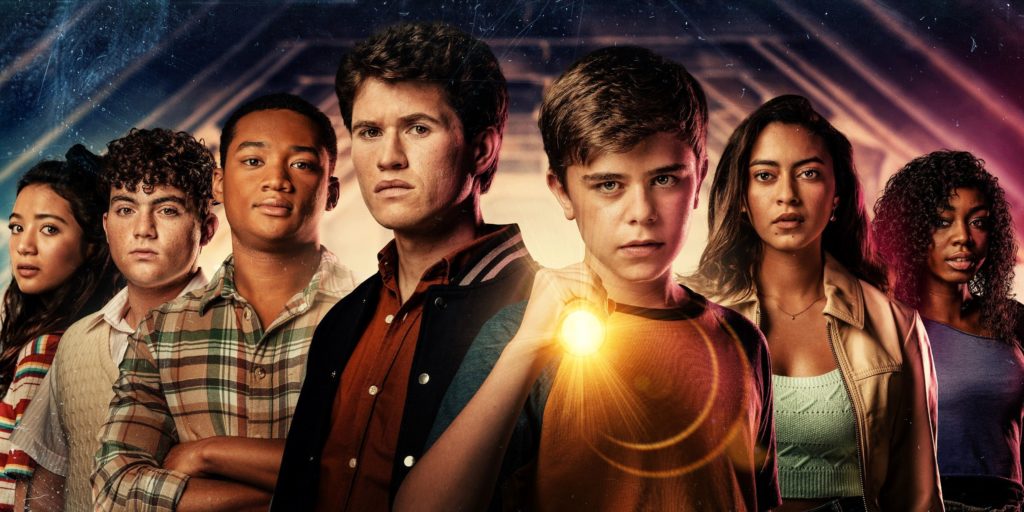 The Hardy Boys is based on a series of young detective novels created by writer Edward Stratemeyer. The first book in The Hardy Boys series, The Tower Treasure, was released in 1927. The book series has gone through changes throughout the years to keep up with today's current times or events. The books helped create a highly successful media franchise. The franchise consists of numerous TV series, spin-off novels, comic books, and video games. 
Season 2 of The Hardy Boys will involve a new mystery. This new mystery will involve a classmate of the brothers and their friends going missing. The missing classmate is named Dennis. After Dennis goes missing, the brothers go back into their investigative and detective ways to find him. However, during their investigation, the brothers discover that the Eye is still in play.
Both brothers discover that Dennis's disappearance and the Eye could be connected. With the Eye's return, both brothers also realize that a sinister force or organization could be involved in Dennis' disappearance. With this realization, the brothers and their friends must find who they can trust to solve this new mystery. The second season will take place six months after Season 2. The second season will also introduce new characters, further explore the backstory of some characters, and further develop the relationships between each main character.
As a fan of mysteries and anything paranormal, I am highly excited for the second season of The Hardy Boys. I read many of the books when I was in elementary school and grew very fond of the franchise. I also watched some re-runs of the original 1995 series with my Grandfather. I loved the first season of this new reiteration of the franchise and can't wait for what Season 2 has in store. The Hardy Boys Season 2 will premiere on April 6, 2022.
Hardy Boys Season 2 Featurette Official Press Release
Return to Bridgeport with the cast of Hulu's "The Hardy Boys" in this brand-new featurette and get all caught up ahead of the upcoming second season, which premieres with all 10 episodes on Wednesday, April 6, 2022.
About Hardy Boys Season 2
Executive Producers: Athena Georgaklis, Joan Lambur, Doug Murphy, Pam Westman, Chris Pozzebon, Jason Stone, Madeleine Lambur
Co-Executive Producer: Ramona Barckert
Cast: Rohan Campbell ("Virgin River") as 'Frank Hardy,' Alexander Elliot ("Locke and Key") as 'Joe Hardy', Keana Lyn ("The Yard") as 'Callie Shaw', Adam Swain ("A Million Little Things") as 'Chet Morton', Cristian Perri ("A Simple Favor") as 'Phil Cohen', and Riley O'Donnell ("Big Top Academy") as 'Biff Hooper'. Joining the cast this season are Canadian actors Krista Nazaire ("Before We Crash") as 'Belinda Conrad' and Sadie Munroe ("Workin' Moms") as 'Lucy Wayne'. 
RELATED: DC SHOWCASE CREATORS EAGERLY ENDORSE ZACH BRAFF AS BLUE BEETLE IN THE ARROWVERSE AT WONDERCON 2022
Synopsis: The second season picks up six months after the events of Season 1, building on the mystery and drama of the inaugural season and welcoming new friends and suspects. In Season 2, when a Bridgeport classmate mysteriously disappears, Frank (Rohan Campbell) and Joe Hardy (Alexander Elliot) drop their new normal routine to get back to detective work.
But when they discover the mystical relic they destroyed last year is still in play, it becomes clear their simple missing person case is actually part of something far more sinister. The Hardy boys and their friends must quickly learn who they can and can't trust as they race against time to unravel the truth, and ultimately realize that no one is safe from their past.
Are you excited for Season 2 of The Hardy Boys? Were you a fan of the book series growing up? What are you expecting for Season 2?
KEEP READING: THE WALKING DEAD ADDS LAUREN GLAZIER TO SAMANTHA MORTON'S ALPHA SPIN-OFF EPISODE