Today, as part of the 20th Anniversary celebration of the Kingdom Hearts franchise, Square Enix® and Disney announced that Kingdom Hearts 4, the newest installment in the beloved RPG series, is in early development, and also revealed a brand-new mobile game, Kingdom Hearts Missing-Link. This is not a drill, I repeat, THIS IS NOT A DRILL!
In the announcement trailer, Sora makes a triumphant return with an updated look at the beginning of an epic new storyline titled the "Lost Master Arc." Beginning with Sora facing off in a boss battle against a giant enemy, players are introduced to the Quadratum, a large, expansive city set in a gorgeous, realistic world unlike anything ever seen before in the Kingdom Hearts series. Fans will be excited to see the return of Sora's well-known companions Donald and Goofy, in addition to the first appearance of Strelitzia, a mysterious new character who appears before Sora in this strange new setting.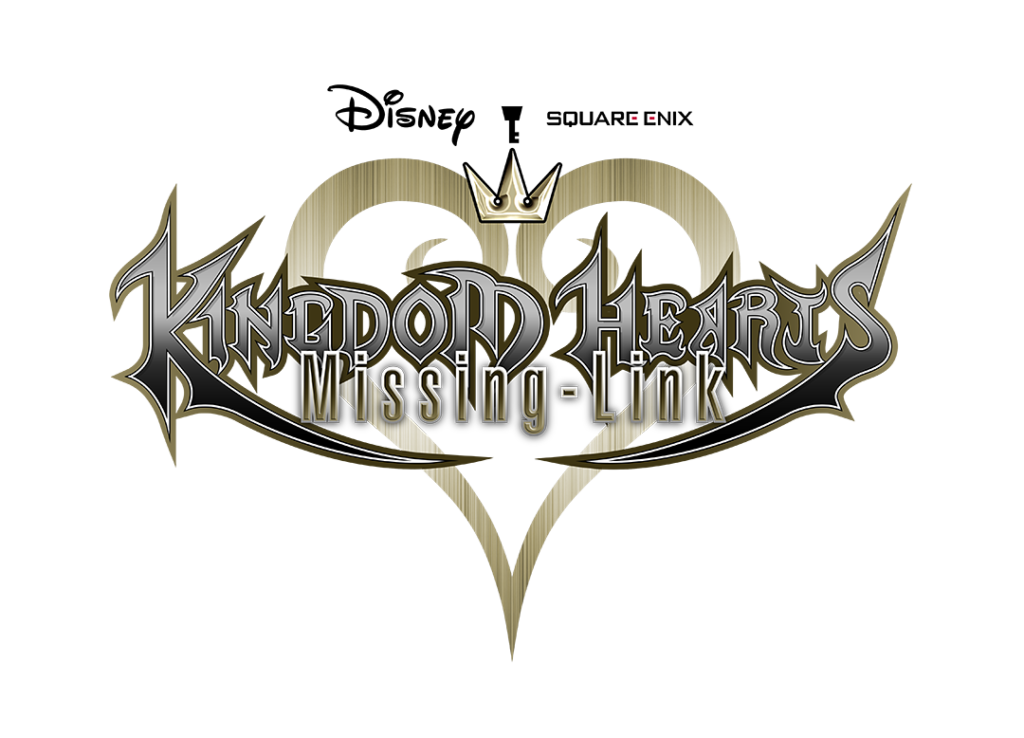 Fans can also look forward to Kingdom Hearts Missing-Link, an all-new game for iOS and Android devices, which allows players to embark on adventures from the realm of Scala ad Caelum into the real world. Players will be able to engage in exhilarating battles against the Heartless and discover a new, original story. A closed beta test is planned for 2022.
"We're thrilled to celebrate the series' 20th anniversary with the announcement of two new Kingdom Hearts titles… We'd like to thank the fans for all of their support over the years, and we can't wait for them to experience all that's to come for Sora."

Ichiro Hazama, Kingdom Hearts series Brand Manager
RELATED: Godfall: Ultimate Edition Now Available for Only $29.99 for a Limited-Time
"Sora is an original Disney video game hero like no other, beloved by our team, and fans across the world. We've been honored to work with Tetsuya Nomura and his team for two decades to introduce these original stories of discovery, courage, and friendship… This glimpse into Sora's next adventure is just the beginning – we can't wait to show more when the time is right."

Nana Gadd, Director, Walt Disney Games
Additionally, the Kingdom Hearts team announced that the highly anticipated final chapter of Kingdom Hearts Dark Road will be released in August 2022 as a free update to the Kingdom Hearts Union χ Dark Road app.
Watch Kingdom Hearts 4 Get Announced in 20th Anniversary Trailer here
I woke up on an uneventful Sunday morning dreading getting out of bed. I checked my phone to look at the time and saw that my older sister sent my twin sister and me a link in our sisters' group chat that we titled "3 Half Pints" and she wrote to watch this IMMEDIATELY when you wake up. My immediate thought was, "OH MY GOD KINGDOM HEARTS 4!" What else could it be? One (of many) things my sisters and I bond over is Kingdom Hearts and every single new release over the course of the last 20 years we would watch together and yell in excitement as my parents would observe from afar.
RELATED: Kombinera Review: New Game Is A Puzzle Masterpiece
My older sister didn't wait for us so we could watch it together but I immediately woke up my twin sister so we could watch it on the tv downstairs. Half asleep I took her down and told her we had to be quiet since mom was still sleeping. We couldn't help ourselves during this trailer (specifically for the Kingdom Hearts 4 stuff) and we were pretty loud. My half-asleep mother stood at the stairs worried sick because she didn't know what happened. Once we told her, she gave an "Oh…" and went back to sleep. We made a reaction video and I can't wait to post it!
I was eagerly waiting to see coverage of the anniversary event purely out of passion for the series. But I did NOT expect them to be releasing any kind of new content any time soon. Then I thought about it…what better time to release something that will send the community into an absolute frenzy? I was ready to write about anything that came out of the anniversary event and here we are…a new mobile game called Missing Link and finally… Kingdom Hearts 4. I'm welling up as I type all of this because this franchise is extremely near and dear to my heart (pun intended).
I can't even begin to describe how I'm feeling right now. As a Kingdom Hearts veteran, I can't handle my emotions. I've been addicted to this franchise since the very beginning. I was around 10-11 years old when the first game came out and I've stuck with it ever since, along with my twin sister and older sister. It became something so loved within my family, including my mother who would watch us grow up with something we loved so dearly and would also love herself.
RELATED: Kirby and The Forgotten Land Review [Switch] – A Love Letter To The Glory Days of Nintendo
There is literally nothing I am more passionate about than this series and I am so excited for these new additions. I knew Kingdom Hearts 4 was coming, it HAD to with how the Kingdom Hearts III DLC ended, but with the official confirmation, I can at least proudly say that it's actually coming. I'm just praying and praying that I don't have to wait over a decade again! Everyone who knows me knows that my love for this series is unmatched.
I often feel a little awkward always posting about it on socials when very few of my friends have actually played the games but now I just don't care. I will always share my passion for this and I don't care what anyone thinks anymore. KINGDOM HEARTS 4!!!
Screenshots from Kingdom Hearts 4/Kingdom Hearts 20th Celebration Announcement

Screenshots from Kingdom Hearts 4/Kingdom Hearts 20th Celebration Announcement

Screenshots from Kingdom Hearts 4/Kingdom Hearts 20th Celebration Announcement

Screenshots from Kingdom Hearts 4/Kingdom Hearts 20th Celebration Announcement

Screenshots from Kingdom Hearts 4/Kingdom Hearts 20th Celebration Announcement

Screenshots from Kingdom Hearts 4/Kingdom Hearts 20th Celebration Announcement
After the excruciating 13-14 year wait for Kingdom Hearts 3 (let's face it, true KH fans knew KH 3 was coming at the end of the KH 2) we finally got Kingdom Hearts 3 and I was a ball of emotions because of how long we waited for it. Eight side stories and two Playstation consoles later, we finally got it and I didn't know if I was ready for it to end.
RELATED: Kombinera Review: New Game Is A Puzzle Masterpiece
The end of the Xehanort Saga, the excitement of new releases, the memes for every delay of KH 3, the timeless soundtracks, and my beloved characters, I wasn't ready to see the last of it. I knew Kingdom Hearts 4 was coming but I was under the impression it wouldn't be as big a deal because the main plot finally came to an end. BOY AM I GLAD TO BE WRONG! SORA IS BACK BABY!
Square Enix and Disney hosted the Kingdom Hearts 20th Anniversary event in Tokyo, Japan where together with fans, they celebrated the past 20 years of the beloved franchise and provided a first look at what's to come next. The event also featured a live music performance, a showcase of stained-glass artworks and on-stage appearances from Series Director, Tetsuya Nomura, series' composer, Yoko Shimomura, and other development members. Fans can enjoy photos from the event on the official social channels and look forward to a recording of the event which will be shared at a later date.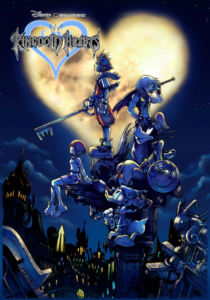 About the Kingdom Hearts Series
Kingdom Hearts is a series of role-playing games created through the collaboration of Disney and Square Enix. Since the first Kingdom Hearts was released in March 2002 for the PlayStation®2 computer entertainment system, the series has expanded with several additional entries. The series is celebrating its 20th anniversary this year and has shipped over 35 million units worldwide.

Since the launch of Kingdom Hearts 3 in 2019, the critically acclaimed RPG has shipped more than five million units globally, both physically and digitally, making it the fastest-selling game in the history of the series. Kingdom Hearts 4, the next mainline entry in the series, is currently in development for console devices.
Are you as excited as I am about Kingdom Hearts 4? No, you're not, so don't lie. What about all about Kingdom Hearts Missing Link? How long do you think we'll have to wait this time? Let us know what you think in the comments below and share all your hype and excitement with us on Twitter.
Source: Square Enix
KEEP READING: LEGO Star Wars: The Skywalker Saga Review [XBOX] – The Ultimate Comfort Game