The latest season of the long-running Power Rangers television series is fastly approaching as we near the franchise's 30th anniversary. The Illuminerdi has learned some exclusive details on what will be involved in this historic season of the show.
One of those details is that David Yost, who portrayed Billy Cranston, the original Blue Ranger, will be returning to Power Rangers after leaving the show in 1996. According to a source close to the project, Yost will be appearing in at least one episode of the 30th season.
We expect the new season to be the grand finale to the incarnation of the show that has been running since 1993. After this, Hasbro will likely shift focus to the upcoming Power Rangers reboot project with Jonathan Entwistle. Season 30 will also feature multiple other returning Rangers throughout the season and not for just one episode. However, we currently do not have any information on those actors at this time.
Since 2011 Power Rangers productions have, for the most part, been filmed in 44 episode increments. However, this upcoming season will have fewer episodes with longer episodes. We do not know how many episodes the 30th season will have exactly, but we know that the episodes will clock in at around 44 minutes each.
RELATED: NEW POWER RANGERS PRODUCTS REVEALED AT WALMART COLLECTOR CON
The new season will also return to Netflix after becoming an original series for the service with the 29th season, Dino Fury (Season 2). The season will likely premiere on the service in early 2023, similar to past seasons.
What Will Power Rangers Season 30 Look Like?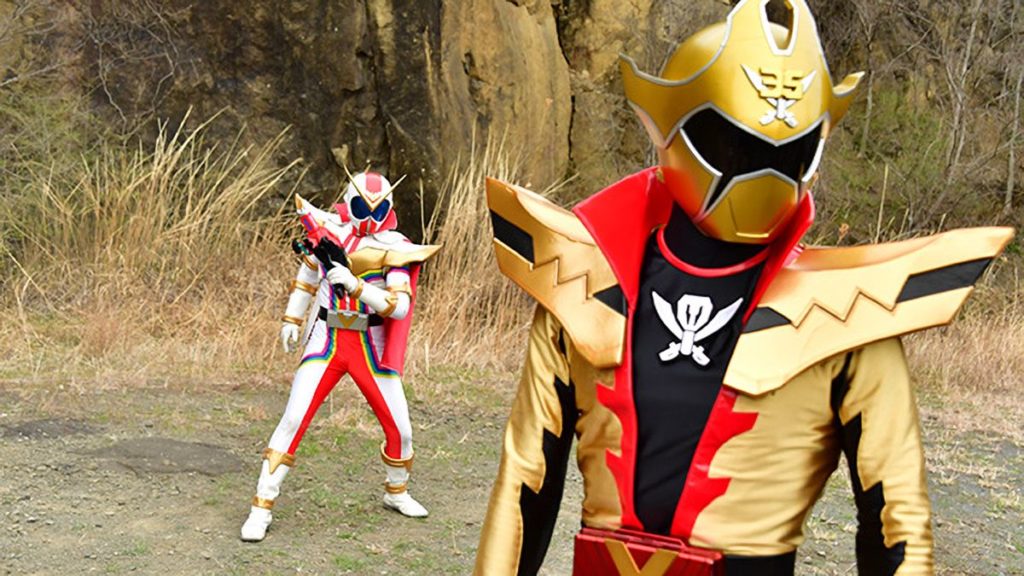 While we do not know the full extent of the status of Sentai footage or no Sentai footage for the 30th season, we have heard rumors that Zenkaiger could be an option. This would contradict a previous report in which we reported that Ryusoulger would be the cutoff point for Sentai adaptations. However, the season is expected to feature primarily American footage, which does align with that report. The reboot is also still in development, with Season 30 likely being a project to hold Hasbro over, probably due to COVID-related delays.
According to Power Rangers leaker, Jinsaku, the season could also feature additional suits that will replace the Kikainoids. He also stated that the team will primarily consist of returning Rangers and will feature a new female Ranger. Jinsaku has gotten various reports correct in the past, so there could be some merit to these leaks.
RELATED: EMOTIONS RUN HIGH WHEN SECRETS ARE REVEALED IN MIGHTY MORPHIN #18
David Yost is not likely to become a full member of this team since, as stated previously, he is currently only expected to appear in one episode of this season. Regardless, it should be exciting for long-time fans to see him return, as he never got a proper ending in the show.
Regardless, the 30th season is bound to be something that will be cemented in the Power Rangers history books. This will be something that current and returning fans will not want to miss.
RELATED: POWER RANGERS: RANKING EVERY SEASON OF THE ICONIC DISNEY ERA
Hasbro is holding a Power Rangers Fan First Friday event tomorrow, so it is possible that they could reveal more on this project then. The event will be held a 12 pm EST on the Hasbro Pulse YouTube channel.
Power Rangers Season 30 will premiere on Netflix on a yet-to-be-announced date in 2023. What are your thoughts on Power Rangers Season 30? Are you excited to see David Yost finally return to the show in this upcoming season? Let us know in the comments below. Also, be sure to follow The Illuminerdi on social media to be notified of more Power Rangers news and updates like this in the future!
KEEP READING: POWER RANGERS: JONATHAN ENTWISTLE CONFIRMS FRESH NEW TEAM FOR THE EAGERLY ANTICIPATED REBOOT