Today and tomorrow, Walmart is holding one of their Collector Con events featuring new pre-orders and reveals for several popular brands and toylines. Hasbro is participating with a number of their brands, Power Rangers included.
RETRO MEGAZORDS WAVE 2
The focus at the event is the Second Wave of the Retro Megazord figures first launched at the fall Collector Con event back in October. Earlier this year, the first set of these 7-inch non-transforming figures of iconic Ranger robots included the Dino and Thunder Megazords from MMPR, Galaxy Megazord from Lost Galaxy, and Ninjakon from Ninja Storm.
RELATED: A LOOK AT THE RETRO MEGAZORD POWER RANGERS FIGURES
This time around, all four of the offerings are from the original Mighty Morphin Power Rangers series. First is a Black and Gold repaint of the original Dino Megazord, referencing the numerous Bandai America toyline exclusive repaints released over the years in this color scheme. It is also the same design as Hasbro's NFT based release of the new Zord Ascension Project version shown last fall.
This has been met with some contention by Power Rangers fans as one of the things they praised in the first wave was the variety of seasons used. However, these new Wave 2 figures look just as good as the previous wave.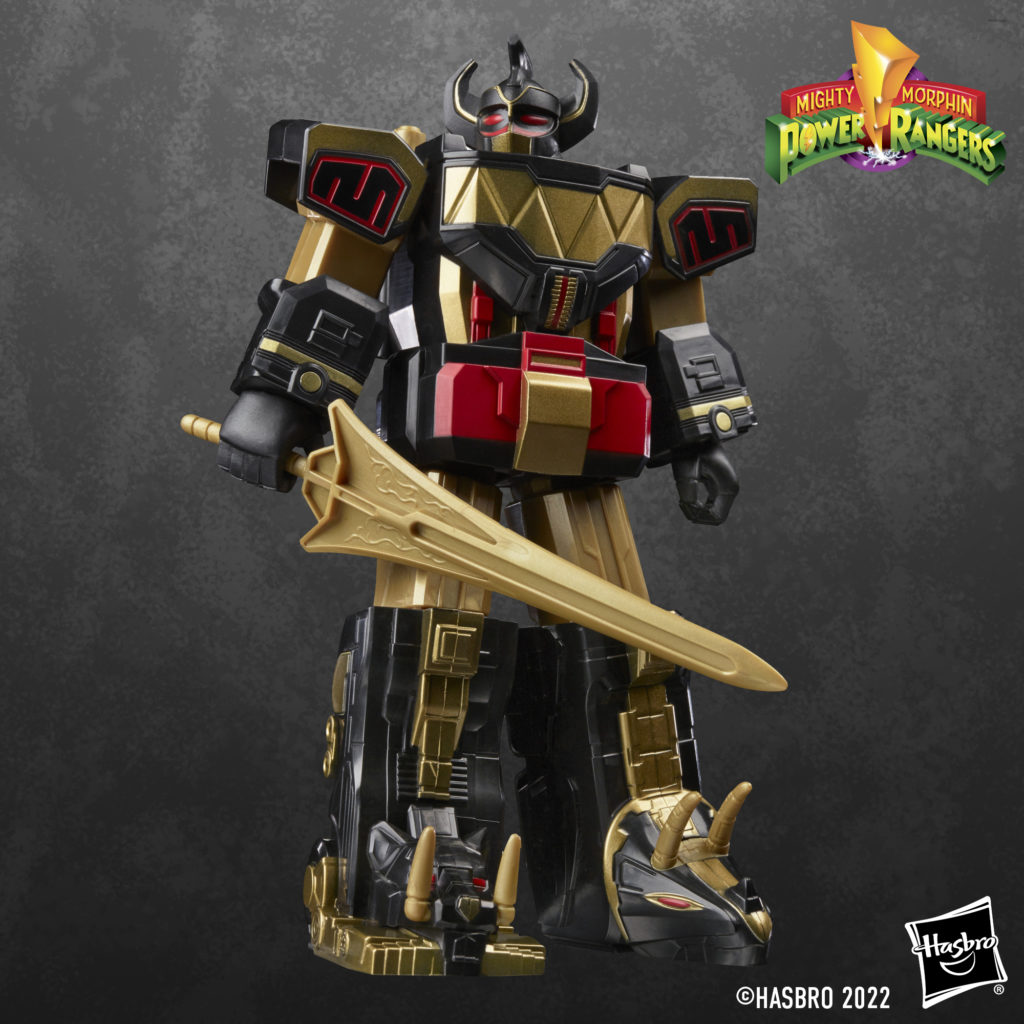 Continuing with Season 1 is the Dragonzord in Battle Mode. This is a combination of the Dragonzord that replaces the Tyrannosaurus and Pterodactyl from the original Megazord. This release reuses the limbs from the Wave 1 Dino Megazord with a brand new torso piece and weapon.
RELATED: EXCITING DETAILS ON THE NEW ZORD ASCENSION PROJECT AND RED ECLIPTOR FOR THE POWER RANGERS LIGHTNING COLLECTION
Season 2 gets a lot of love, especially for White Ranger fans, with the Tigerzord in Warrior Mode and its combination, the Mega Tigerzord. Tigerzord is a brand new release for the line, with some pieces being reused of it and Thunder Megazord from Wave 1 in the Mega formation.
Like Wave 1, all of these releases will come in special VHS Retro-based packaging and are available for pre-order on either Walmart or Hasbro Pulse for $16.99-$24.29, with a release date in July on Walmart and August on Hasbro Pulse.
Power Rangers LIGHTNING COLLECTION BOX SET
In a surprise release Walmart Collector Con also offers a unique box set of the Walmart Exclusive Power Pop Art Variant boxes for Lightning Collection Wave 11. This set includes new artwork by series illustrator Tom Whalen only available on these alternate releases. The figures inside are the same as those in the typical packaging found at most other retailers, but Hasbro has partnered with Walmart to give them a unique option for the newest batch of releases.
These were also announced in the fall during Hasbro Pulse Con but never went up for pre-order back then as they were claimed to. Recently fans have been receiving some of these versions as replacements for defective products via Hasbro's Customer Care Service, so it's nice to see them finally get the proper release they are supposed to.
This box set is available for pre-order only on Walmart.com for $99.98, with a release date in May.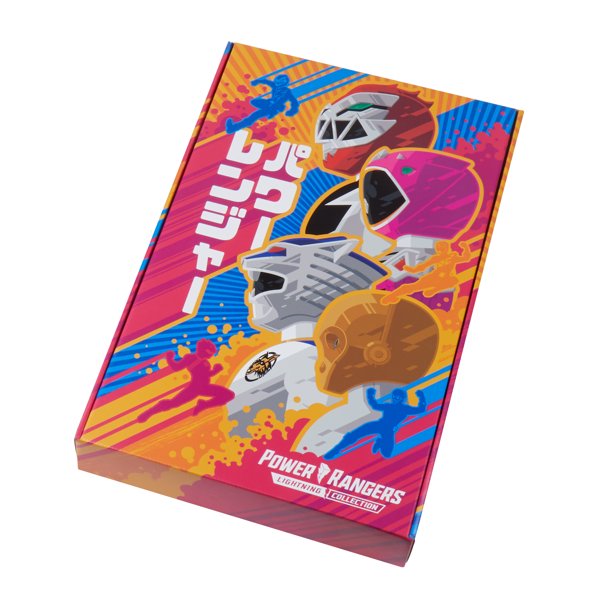 To stay up to date with all the news for the Power Rangers Lightning Collection, fans can check out The Illuminerdi's Josh Perry on his weekly Lightning Storm YouTube series every Saturday at 9:00 am Pacific or on Twitter @LightningFigPR. Are you adding any of these items to your collections? Leave your thoughts in the comments below or on our social media.
KEEP READING: NEW BOOM STUDIOS POWER RANGERS LIGHTNING COLLECTION ITEMS REVEALED FOR GAMESTOP
Source: Hasbro