Pixar is famous not only for their technological advancements in animation, but truly heartfelt films with Toy Story putting the studio on the map. Toy Story continues to be a hugely popular franchise and over two decades later is still growing. Pixar's newest theatrical release, the highly anticipated Lightyear, is a new addition to this franchise, but with a unique twist. This is the movie within the Toy Story universe that made Andy fall in love with Buzz Lightyear Space Ranger. Lightyear will explore an entirely new side of Buzz Lightyear, not as the toy fans know and love, but instead as the human Space Ranger character that inspired Andy's love for the beloved toy.
RELATED: LIGHTYEAR: CHRIS EVANS TO STAR IN UNEXPECTED BUZZ LIGHTYEAR ORIGIN STORY
The Illuminerdi had the opportunity to attend a virtual press conference and presentation by the impressive team of creators behind Lightyear. During this presentation Greg Peltz, the sets art director for Lightyear, gave us a sneak peek at the villainous Zurg. Zurg was first introduced in Toy Story 2, but like Buzz Lightyear this is not the toy version. This version of Zurg is a terrifyingly real threat to the courageous Space Ranger and according to Greg Peltz they were inspired not only by the initial toy design, but the sci-fi genre and anime.
GREG PELTZ REVEALS NEW DETAILS ABOUT LIGHTYEAR'S ZURG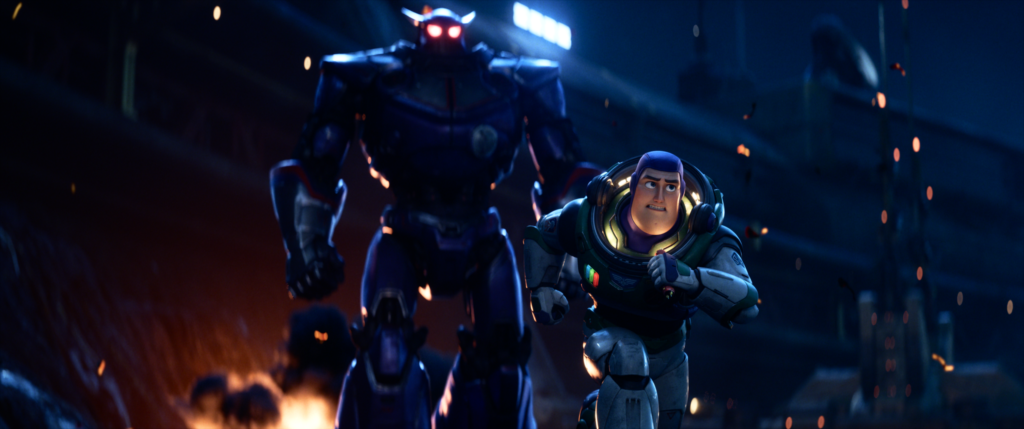 "So obviously, there were so many amazing projects on this film, but probably the most exciting thing I got to personally work on was Zurg. He's a key character in the Buzz Lightyear mythos…So adapting Zurg for our movie was a tall order. The original design from Toy Story 2 is iconic, and we wanted to draw from that source material as much as possible. But at the same time, our movie has a look that is more mature and detailed than the original toy version of the character.

We needed our Zurg to fit within the hard-boiled sci-fi world that we had created. But above all, Zurg, he needs to be a threat. His design has to be intimidating so he could carry the menace and the presence our story demanded. Taking all of those goals together, reimagining the character as a giant robot was a natural fit for the character and the world he occupies. And another reason Zurg's a robot, it's cool. Zurg's design was, of course, influenced by our existing style, but he also needed to be visually distinct.

So, in addition to our other sci-fi inspirations, Zurg also takes cues from super robots and mecha in Japanese anime, which I am personally a huge fan of. It was so much fun reimagining the character into a form that exudes power and presence. Zurg is a force to be reckoned with in our movie, and he has a crazy array of awesome features that you'll get to see him use in the film. Most importantly, though, Zurg's new mechanized form doesn't mean that he's a mindless automaton. He is still a fully-rounded character just like the rest of our cast."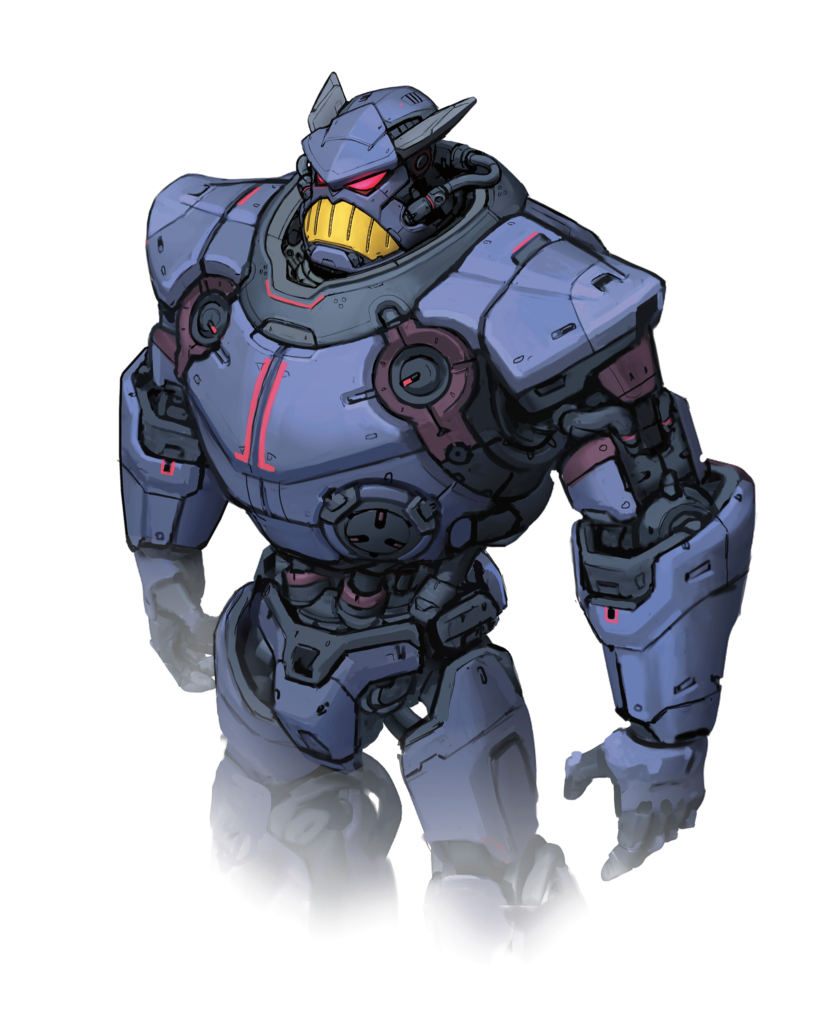 RELATED: THE BOB'S BURGERS MOVIE CAST REVEALS SURPRISE CHARACTERS FROM DISNEY'S VAULT THEY WANT TO CAMEO: EXCLUSIVE
Wall-E proved Pixar's abilities with science fiction, but Lightyear is in a class of its own as a sci-fi action movie. And it seems that Zurg's design and mentality will match that tone making the robot a genuinely threatening villain. Zurg is voiced by the always impressive James Brolin who will surely bring the gravitas and menace needed for this role. While the science fiction influence is unsurprising the anime inspiration is interesting. By reimagining the character to fit this grittier more mature world of Lightyear and taking inspiration from anime Zurg's design is likely a more original and intricate design.
LIGHTYEAR OFFICIAL TRAILER AND SYNOPSIS
A sci-fi action adventure and the definitive origin story of Buzz Lightyear (voice of Chris Evans), the hero who inspired the toy, "Lightyear" follows the legendary Space Ranger on an intergalactic adventure alongside a group of ambitious recruits (voices of Keke Palmer, Dale Soules and Taika Waititi), and his robot companion Sox (voice of Peter Sohn). Also joining the cast are Uzo Aduba, James Brolin, Mary McDonald-Lewis, Efren Ramirez and Isiah Whitlock Jr. Directed by Angus MacLane (co-director "Finding Dory") and produced by Galyn Susman ("Toy Story That Time Forgot"), "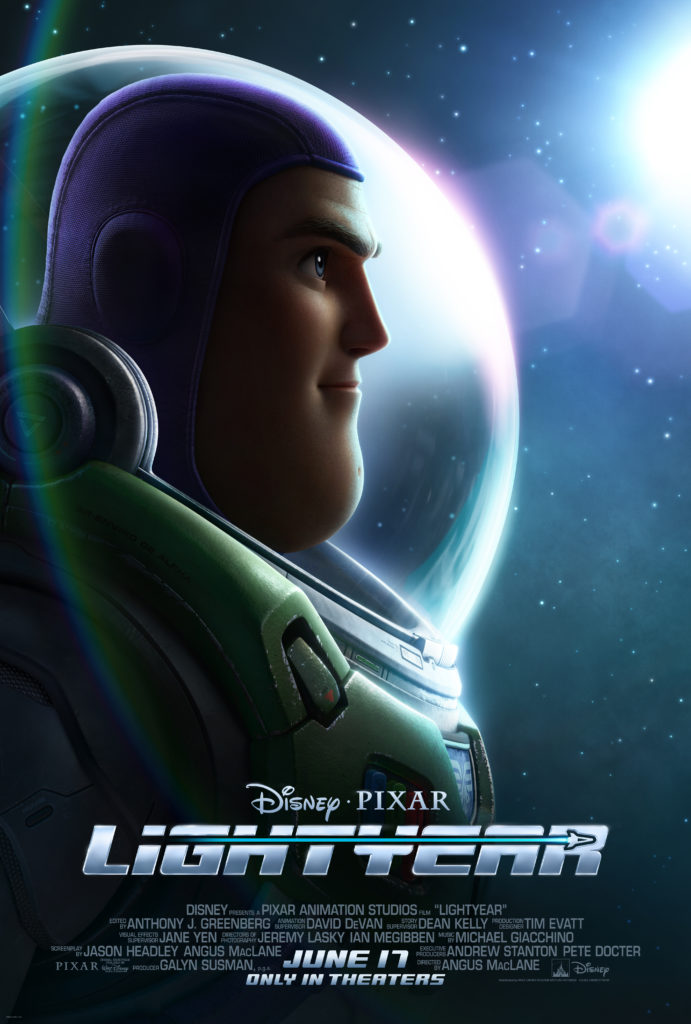 Lightyear is scheduled to hit theaters June 17, 2022. Are you looking forward to seeing Lightyear? Are you excited to see a more intimidating Zurg on screen? What are your thoughts about James Brolin taking on the voice of the villainous Zurg? Leave your thoughts in the comments below or on our social media and check back with The Illuminerdi for more Disney, Pixar, and Lightyear.
KEEP READING: LIGHTYEAR TRAILER OUTSHINES CHRIS EVANS WITH A SURPRISING OLD ENEMY