Disney Nature has a new stunning documentary just in time for Earth Day. Polar Bear, narrated by Catherine Keener, follows a young cub throughout her life in the arctic from her early days with her mother and brother through the years to when she becomes a mother herself. The visuals are mesmerizing and the story unique quickly drawing one in through compelling and engaging narration. Polar Bear also takes a unique approach to exploring climate change digging into how it is affecting the polar bears themselves from their own perspective including the confusion and fear that these creatures must feel.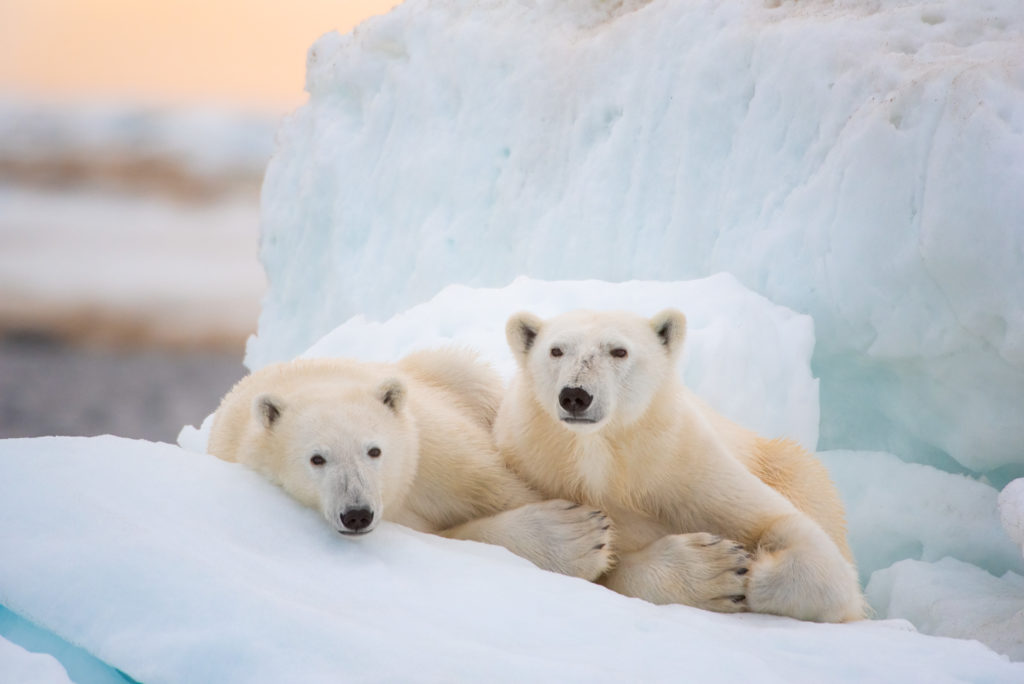 The Illuminerdi had the opportunity to speak with directors Alastair Fothergill and Jeff Wilson about their new Disney Nature Documentary, Polar Bear. During our interview Alastair explained why they wanted to share a documentary not only about polar bears, but climate change. The pair also revealed which exciting animal they'd like to have at the center of their next Disney Nature documentary. Alastair shared where their passion for polar bears comes from and why it was important to incorporate climate change into this story.
RELATED: LIGHTYEAR DIRECTOR EXPLAINS HOW "ANDY'S STAR WARS" WITHIN THE TOY STORY UNIVERSE IS PIXAR'S 1ST SCI-FI ACTION ADVENTURE MOVIE
"Golly, Jeff and I have been fortunate enough to work in the Arctic for many years. And we filmed polar bears for TV documentaries. Usually separate sequences. And we always knew that they make amazing stars for a Disney Nature Movie. For a number of reasons, they are just exquisitely beautiful animals. They are just so impressive animals. They are utterly, perfectly adapted to their habitat. They are at home in the sea ice. They are queens of their world.

They are absolutely top of the food chain. There is no messing with a polar bear. We knew from past experience that there were loads of behaviors and stories that had never been filmed before. So, we knew that there was some fantastic challenges for us as filmmakers. And also, we thought it was a very timely film because of climate change. It's happening faster in the Arctic than anywhere else. And polar bears are at the cold face of climate change, and we were delighted that Disney was supportive in us making, not just an entertaining and engaging narrative but also an environmental element to our story as well."
POLAR BEAR DIRECTORS REVEALS WHICH ANIMAL THEY WANT AS THE STAR OF THEIR NEXT DISNEY NATURE DOCUMENTARY
Polar Bear is an absolutely amazing documentary following a truly gorgeous and unique animal. The passion that Jeff Wilson and Alastair Fothergill have for polar bears and sharing their incredible lives should come as no surprise especially given their past experience working in the Arctic with documentaries like Disney Nature's Penguins. Now with Polar Bear wrapped the pair have ideas for future Disney Nature subjects, or one subject in particular, the majestic wolf.
Jeff Wilson broke down what an animal needs to be the perfect main character for a Disney Nature documentary and why he believes wolves would be the perfect fit:
"Finding a character that will carry a seventy-two minute film in the Disney narrative is extremely difficult. It has to be an animal that shows great behavior, that has a character that the audience are going to connect with, that lives in an environment that has the beauty that we like to portray from the natural world. So, a very hard decision.

That being said, there are animals that Alastair and I, and teams do like, that we think could actually still carry a very good film. One of which is wolves. I think we both are very passionate about wolves. And we worked with wolves for over twenty years through the various other documentary projects that we worked with. So, we know in that story there is a fantastic story to tell."
RELATED: LIGHTYEAR: THE SURPRISING ANIME INFLUENCE ON THE DESIGN OF THE VILLAINOUS ZURG IN PIXAR'S NEW SCI-FI FILM
Alastair Fothergill whole heartedly agreed with his co-director Jeff Wilson, reiterating an interest in wolves as the subject of a future documentary. "Golly, no, it's the wolf. The wolf for me at the moment." Disney Nature has been able to share exciting new experiences with audiences. With Polar Bear audiences will get a truly unique experiences following a polar bear through her life as a cub into motherhood. The filmmakers also explore the impact of climate change specifically in how it affects polar bears. Hopefully Jeff and Alastair will have the chance to tell another unique story following wolves in a whole new narrative.
Polar Bear is now available on Disney Plus. Are you going to watch the new Disney Nature documentary? Are you interested in polar bears? Do you think Wolves should be the subject of Disney Nature's next documentary? Leave your thoughts in the comments below or on our social media and check back with The Illuminerdi for more.
KEEP READING: LIGHTYEAR: HOW CHRIS EVANS' CAPTAIN AMERICA PERFORMANCE MADE HIM PERFECT TO VOICE BUZZ LIGHTYEAR