According to Variety, Viola Davis is in talks to reprise her role as Amanda Waller in an upcoming HBO Max series!
This series would be executive produced by Viola Davis, James Gunn and Peter Safran. Christal Henry would be a writer on the project.
Viola Davis Returns As Amanda Waller
This series would pick up after the events of both The Suicide Squad and Peacemaker. Be warned, there are spoilers below for Peacemaker.
Where We Left Amanda Waller
The last we saw of Amanda Waller in Peacemaker, she had been outed for her work with Task Force X, otherwise known as the Suicide Squad by her own daughter, Leota Adebayo.
RELATED: FIRST LOOK AT STAR-LORD & NEBULA'S JAW-DROPPING COSTUMES FROM GUARDIANS OF THE GALAXY VOL. 3!
Peacemaker focused on the team, who dubbed themselves The Eleventh Street Kids, fighting against an alien invasion. The conflict ended with the team defeating the Butterflies, and resulted in a lot of dead people. Adebayo (Danielle Brooks), who had joined the team as a mole on behalf of her mother, told the world about Task Force X, effectively destroying the secretive organization's anonymity.
Her character had a fairly small role in the series, although she was seemingly responsible for the Justice League's appearance in the finale. Albeit a little late.
What's Next For The Director Of A.R.G.U.S.?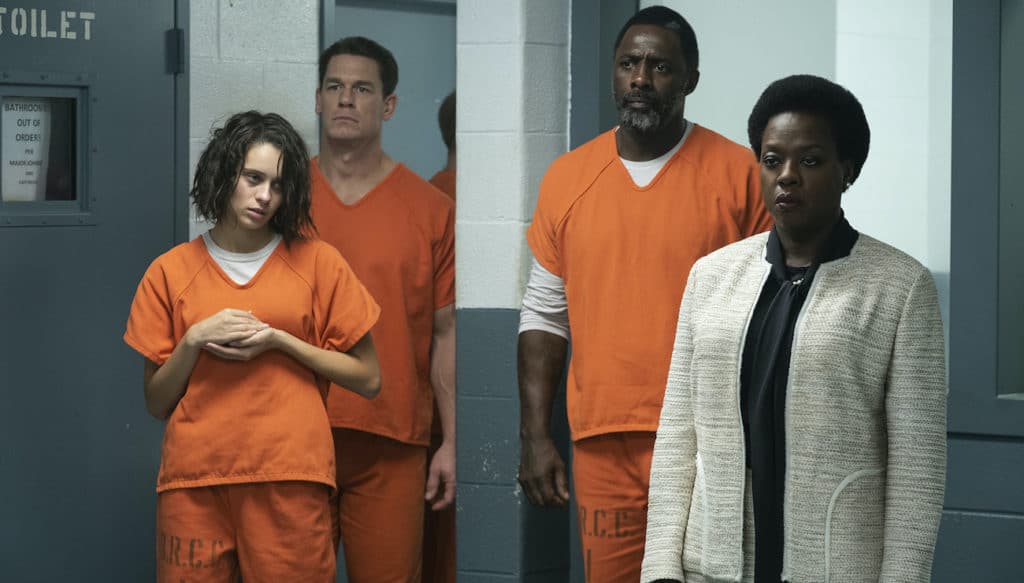 This project is said to be set in the same world and continuity as the prior installments, but will have a very different tone. With a series revolving around Amanda Waller, we could see more of the inner workings of Task Force X and Belle Reve. This series could focus on Amanda Waller recruiting new potential members for her team.
RELATED: WHAT'S NEXT FOR THE BATMAN 2?
Being a direct spin-off from Peacemaker, we could see members of the cast reprise their roles. While the finale of the series left The Eleventh Street Kids seemingly parting ways with Waller, chances are a reunion is in order with Adebayo. The two shared no screen-time together, aside from video calls, which could have been James Gunn saving their in-person interactions for the Amanda Waller series. Viewers responded well to the original character, Leota Adebayo's debut in Peacemaker, so her reprising the role in the potential Amanda Waller project alongside Viola Davis would certainly be enjoyable.
New Characters?
With James Gunn potentially attached we can likely also expect some very interesting deep-cut characters! With Peacemaker canonizing characters like Bat-Mite, Matter-Eater Lad and Kite Man, we will hopefully see Amanda Waller recruit more of the hidden DC Comics gems for her suicide missions.
With what looks to be a character study of Viola Davis's Amanda Waller, as well as James Gunn's involvement, this new DC Extended Universe project looks to be an exciting addition. What are your thoughts on this potential DC Extended Universe project? Do you hope to see Viola Davis reprise her role as Amanda Waller in her own HBOMax series? Let us know in the comments and on our Twitter!
KEEP READING: THE NEW LOOK: JOHN MALKOVICH IN ADVANCED NEGOTIATIONS & MAISIE WILLIAMS OFFERED ROLE IN CHRISTIAN DIOR VS COCO CHANEL BIOPIC SERIES