Is Tek Knight coming to The Boys?
The Boys' third season recently came to an end with a battle of the Supes. The gory and profanity-filled series has set up a lot for its future, one of which could be the introduction of Tek Knight!
Watch The Illuminerdi break it all down here:
How Tek Knight Could Join The Boys!
VIDEO: Asher Freidberg
***SPOILERS for The Boys Season 3***
---
Who is Tek Knight?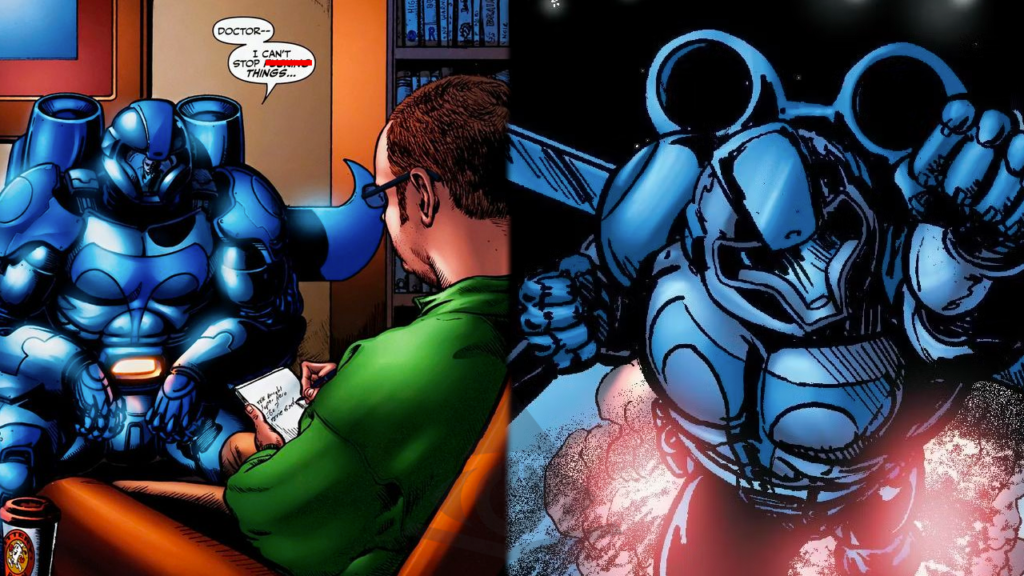 In the comics, Tek Knight is one of the few "heroes" who doesn't have any enhanced abilities. He is meant to be a take on Iron Man and Batman. He wears a suit of armor, and relies on his tech to fight his battles. But don't let that confuse you, he is still a dick. Not to mention, a complete weirdo.
Without getting too in depth, he likes to have sex with everything. Any living being, as well as any inanimate object. In the comics, he died by banging an asteroid to death… sort of. He believed he did, but he actually just thought this was happening due to a brain tumor, and was really killed by a falling wheelbarrow. Weird stuff.
RELATED: BLACK NOIR'S FATE IN THE BOYS' EXPLOSIVE SEASON 3 FINALE EXPLAINED!
The Boys has a habit of adapting characters from the source material much differently in live-action, prime examples being Starlight, Black Noir, and Soldier Boy. As seen in Season Three, Soldier Boy was almost an entirely different character than in the comics. We would probably be seeing a very different iteration of Tek Knight in the series, possibly even a foil to Homelander. 
Homelander Unchecked
The Boys has parodied the likes of Marvel and DC many times before, and we could soon be seeing their version of Captain America: Civil War and Batman V. Superman: Dawn of Justice. During Season Three, we saw Homelander face his own mortality, facing off against Soldier Boy, a Supe capable of killing him. Fact is, he probably would be dead right now if it wasn't for Billy Butcher intervening. With Homelander falling deeper and deeper into insanity, we could see a civilian try to take him out.
RELATED: GEN V – THE BOYS REVEAL THE TITLE TO THE PROVOCATIVE COLLEGE SPINOFF SERIES
It's been made clear that no Supes will dare to stand against Homelander, with the exception of Queen Maeve, Billy Butcher and Hughie Campbell, all of which no longer have superpowers. While Homelander has had his ego checked, he currently has nobody standing against him. He's practically invulnerable. Homelander has even started to kill civilians that anger him as seen in the final moments of Season Three, and we could see someone rise up against him. Cue Tek Knight.
Tek Knight Vs. Homelander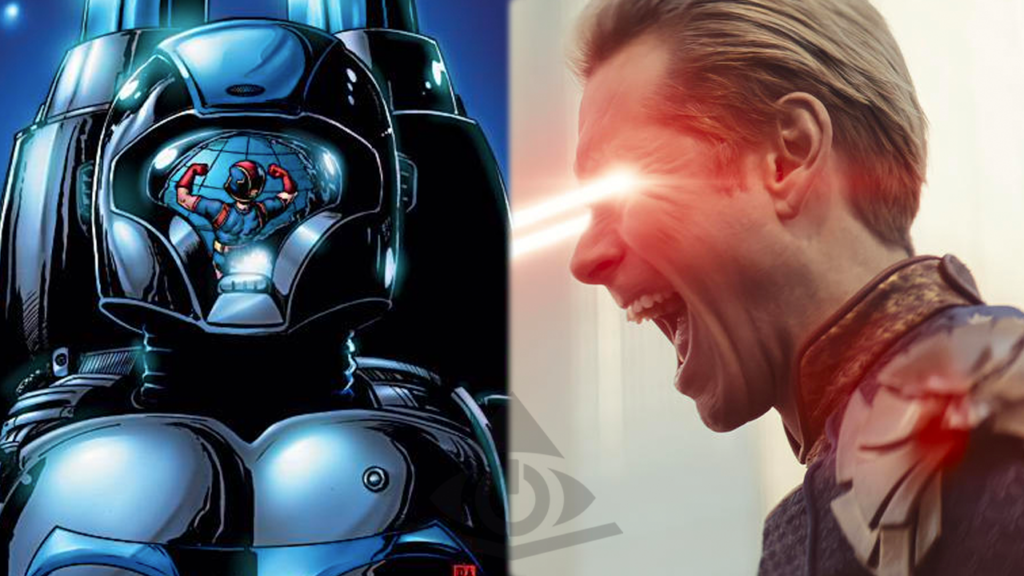 Tek Knight, being a genius technician, could find a way to build a suit capable of standing toe-to-toe with Homelander. We know that Russians experimented on Soldier Boy to make him capable of eradicating Supes, and we could see Tek Knight find a way to incorporate that ability into his suit. Perhaps he will find a way to harness the radiation Soldier Boy possessed to power his suit like an Arc Reactor. It would allow for a relatively reasonable in-universe Tek Knight capable of fighting Homelander.
RELATED: HARLEY QUINN: EVERYTHING WE KNOW ABOUT THE CRAZY 3RD SEASON!
While we do think Tek Knight could face off against Homelander, we doubt he will be a good person. Chances are Tek Knight simply will want to replace Homelander, or he could even be a relative of one of his many victims. Homelander is likely still shaken by his encounter with Soldier Boy, nearly being killed twice. Having a civilian able to stand against him without Temp V would certainly shake him in a way we haven't seen before.
According to Showrunner Eric Kripke, he would like Jeffery Dean Morgan to join the series, and he very well could be The Boys' Tek Knight!
The Boys Season Three is now streaming on Amazon Prime Video. What were your thoughts on the Season Finale of The Boys? Do you think Tek Knight could appear in Season Four? Let us know in the comments and on our Twitter!
CONTINUE READING: MADAME WEB: MARVEL STUDIOS' KEVIN FEIGE TO PRODUCE SONY'S UNEXPECTED SPIDER-MAN SPIN-OFF
---
FAMILIES ARE REELING FROM AN UNTHINKABLE TRAGEDY AFTER A GUNMAN KILLED SEVEN CIVILIANS AND INJURED THIRTY-EIGHT.