Doctor Strange In The Multiverse Of Madness is less than a week away and fans are beyond excited to see the sorcerer dive head first into the multiverse in a new adventure. The multiverse has been explored first in Marvel Studio's first animated series What If…? followed by Spider-Man: No Way Home. Now, it seems Strange will be dealing with a fractured multiverse which is likely at least in part as a result of his actions in Spider-Man: No Way Home.
The Illuminerdi recently had the opportunity to attend the virtual Doctor Strange In The Multiverse Of Madness press conference. During the press conference both Benedict Cumberbatch and director Sam Raimi teased not only the insanity, but the humanity that these characters will face in the multiverse describing it as mirrors that the characters will need to face. Doctor Strange In The Multiverse Of Madness director Sam Raimi talked about how well the established MCU actors, Elizabeth Olsen, Benedict Wong, and Benedict Cumberbatch, know their characters while also teasing these slightly altered multiverse versions that fans will see in the new movie.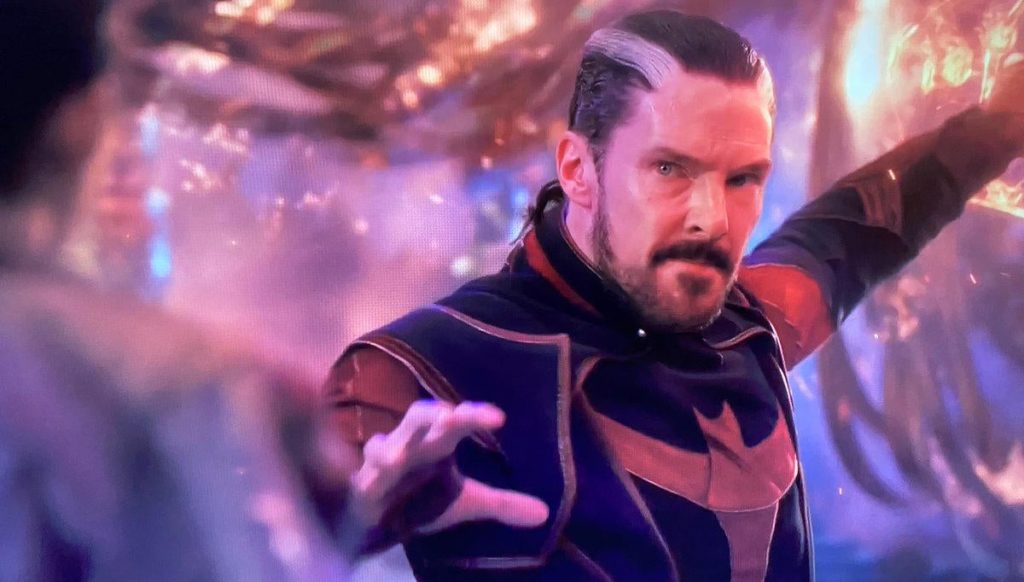 "These three at least have played their characters for so many years now and so many important Marvel movies. It's great to see that knowledge of their characters that they had in this film because what they meet is the multiverse. And in the multiverse it's basically a mirror and they meet altered versions of themselves. And these actors are so good they know they just have to change the slightest aspect of their character's personality to make an interesting conflict with the alter self."
RELATED: DOCTOR STRANGE IN THE MULTIVERSE OF MADNESS: MICHAEL WALDRON AND SAM RAIMI DISCUSS THE CRAZINESS OF FILMING DURING PRODUCTION CHANGES
Having to face an alternate version of oneself and seeing how different one's life could have been had they made different decisions is sure to be intriguing. Strange and his psyche really hasn't been fully explored since Doctor Strange, not including the alternate version in What If…?, so this film will give the audience a chance to understand where the former surgeon's head is at after the trauma he has faced in the last few years of the MCU.
BENEDICT CUMBERBATCH REVEALS HIS FAVORITE PART OF PLAYING MULTIPLE DOCTOR STRANGES IN THE MULTIVERSE
During the press conference Benedict Cumberbatch revealed what his favorite part of playing these different multiverse versions of Strange in Doctor Strange In The Multiverse Of Madness has been.
"I just think what the Strange we know learns from that. This multiversal narrative structure or idea is like it is in our own lives. We play multiple roles. We have an incredible capacity and imaginative space in our subconscious to imagine ourselves into different circumstances in our dreamscape. And I feel that this is an extrapolation of that in the sense that he's meeting other versions who are essentially him, but they've made different choices in different circumstances with different outcomes.

So, it's a great fuel for a form of very odd spectacular self-therapy really. Conversations not just with me as an actor with my character, but with the character and other versions of the character. And just a lot of fun as well to sort of shift up the look, to shift the attitude or the mannerisms or the abilities and show same, same, but different.

And it's a fine balance and we pushed it on some levels and lesser on others. And just the finessing skill that Sam has to hold all this complexity and go with what makes most sense for our hero, for our story, but I just wanted to throw down as many opportunities as possible. So, that was a wonderful gateway into doing that."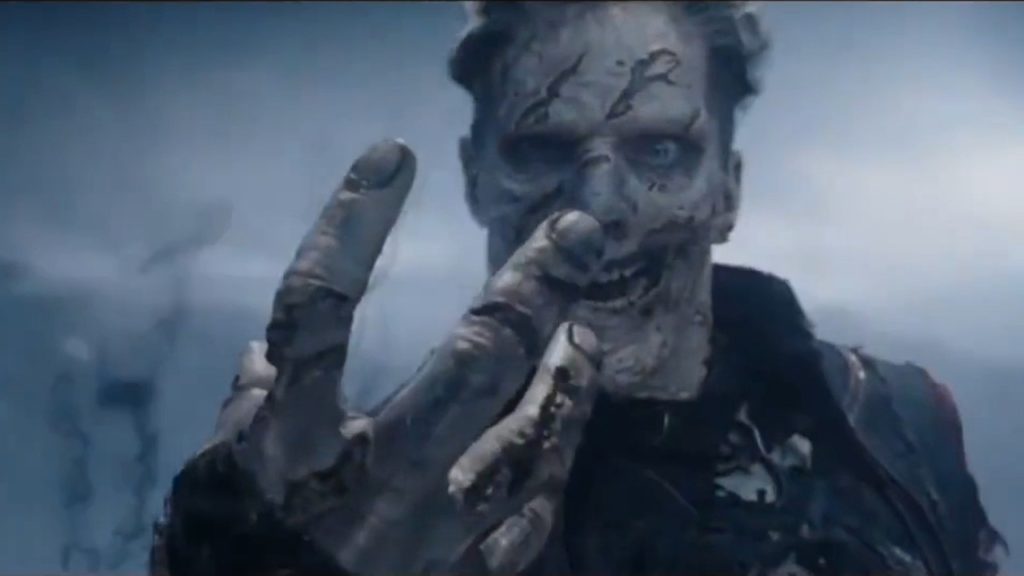 Almost everyone in the MCU could use therapy so this could be the perfect way to examine not only Strange, but Wanda post WandaVision as well. It will be interesting to see what he learns from each variation of himself that he meets. Will it push his magic use further or will he potentially look to others for help instead of trying to defeat the villain on his own? How will these variations of Strange be altered by small choices that he could have made differently?
RELATED: SAM RAIMI TALKS BRINGING HORROR TO DOCTOR STRANGE IN THE MULTIVERSE OF MADNESS
Doctor Strange In The Multiverse Of Madness is the perfect opportunity to finally dig into this character in a way the MCU hasn't been able to since his debut in Doctor Strange. Part of what is so exciting is it seems this won't only be a massive insane adventure in the multiverse, but likely a character study of both Strange and Wanda. Hopefully this will reveal even more about these powerful characters as the MCU continues to expand with the MCU being kicked wide open.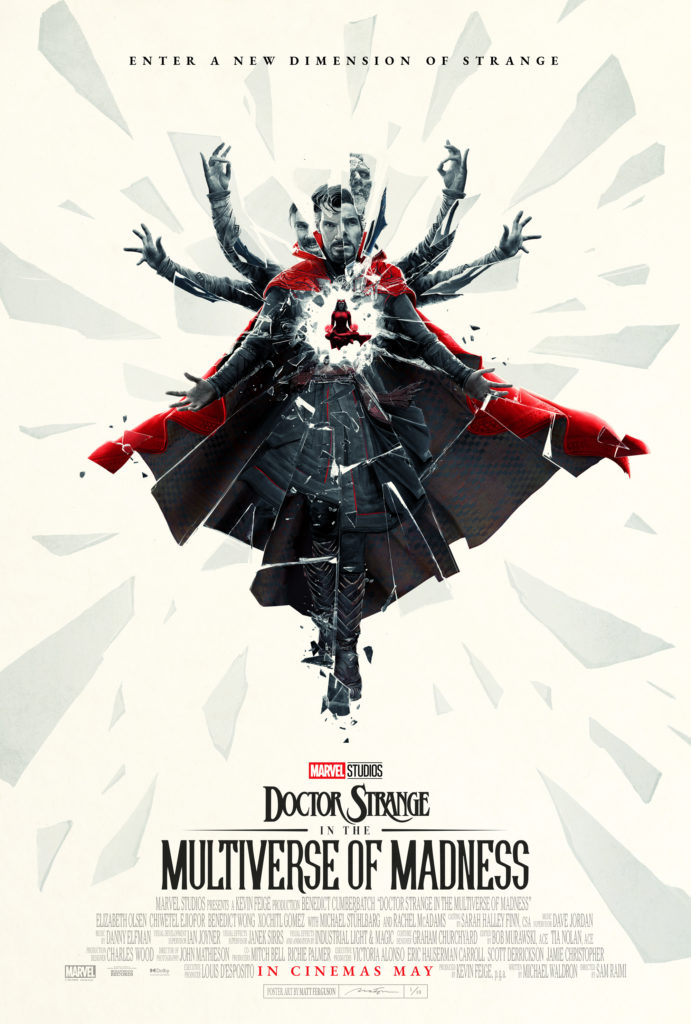 Doctor Strange In The Multiverse Of Madness will release exclusively in theaters May 6, 2022. Are you excited to see Benedict Cumberbatch tackle different variations of Doctor Strange? Which version are you most excited to possibly see? Are you excited to see Elizabeth Olsen playing different versions of Wanda Maximoff? Leave your thoughts in the comments below or on our social media and check back with The Illuminerdi for more Doctor Strange In The Multiverse Of Madness and MCU.
KEEP READING: NEW DOCTOR STRANGE IN THE MULTIVERSE OF MADNESS FEATURETTE RELEASED 1 WEEK AHEAD OF PREMIERE DATE