Doctor Strange in the Multiverse of Madness director, Sam Raimi, has expressed praise for America Chavez and the Marvel Cinematic Universe's approach to demographic diversity.
Doctor Strange in the Multiverse of Madness is the upcoming sequel to Doctor Strange (2016), taking place a few months after the events of Spider-Man: No Way Home. In this new installment to the MCU, Dr. Strange teams up with old and new allies as they travel into the multiverse to battle a mysterious new villain.
Directing the feature is Sam Raimi with Kevin Feige producing and Michael Waldron writing. Feige has produced every movie for the MCU since 2007 and has received award nominations for his work on Black Panther. Waldron has previously done work for Rick and Morty, Loki, and Heels. Scott Derrickson, who directed and co-wrote Doctor Strange (2016), was initially signed to return as director before stepping down due to creative differences.
RELATED: Doctor Strange in The Multiverse of Madness is Summer 2022's Most Anticipated Movie: Box Office Report
Cast members of Doctor Strange (2016) returning for Multiverse of Madness include Benedict Cumberbatch (Dr. Strange), Chiwetel Ejiofor (Karl Mordo), Benedict Wong (Wong), Michael Stuhlbarg (Nicodemus West), and Rachel McAdams (Christine Palmer). Xochitl Gomez makes her debut in the MCU as America Chavez.
Doctor Strange: Truth Stranger with Friction
Of the new characters to be introduced in Multiverse of Madness, Gomez's character America Chavez is one of the most noteworthy. In the comics, she is a superhero with super-strength, flight, and the power to open interdimensional portals. Her inclusion as one of the main characters in the upcoming movie marks multiple forms of representation, including for women, the Latinx community, and the LGBTQ community. In an interview with Screenrant, director Sam Raimi had this to say,
"It's great, because I love the fact that Marvel's very inclusive, and this young Latina can now represent a heroic figure for many people out there that were underrepresented before."

Sam Raimi, Screenrant Interview
RELATED: Xochitl Gomez Shares Important Advice From Elizabeth Olsen
Although the trailers have not revealed the exact significance of Chavez's role in the movie, she will be acknowledged as an LGBTQ character. Not only does Chavez herself have close relationships with other female characters in the comics, but she was born to two biological mothers. Because of this, countries such as Saudi Arabia, Kuwait, and Qatar have banned the movie from theatrical screenings since they outlaw homosexuality. The 2021 movie Eternals was likewise banned in the same countries when Marvel refused to edit out scenes and dialogue regarding Phastos' relationship with his husband.
The Inclusion Exclusion Preclusion
Although Marvel's parent company Disney has always strived to make its content available worldwide, conflicting cultural values often impede this goal. At best, a work featuring elements questionable to other countries would be edited out, and at worst the work would not be available at all. Either choice would result in Disney losing money and good faith in the eyes of potential customers.
RELATED: Doctor Strange 2 Star Benedict Cumberbatch Reveals His Favorite Part Of Playing Multiple Versions Of Stephen Strange
As Disney takes a stand against Ron DeSantis and the Parental Rights in Education Act, along with restoring a plot-relevant same-sex kiss scene in Lightyear, the company is striving to improve its portrayals of diversity and inclusivity. While not everyone is going to agree with the values represented in their content, understanding those values is an integral part of respect and acceptance. To respect and accept others' differences is a universal virtue regardless of one's background.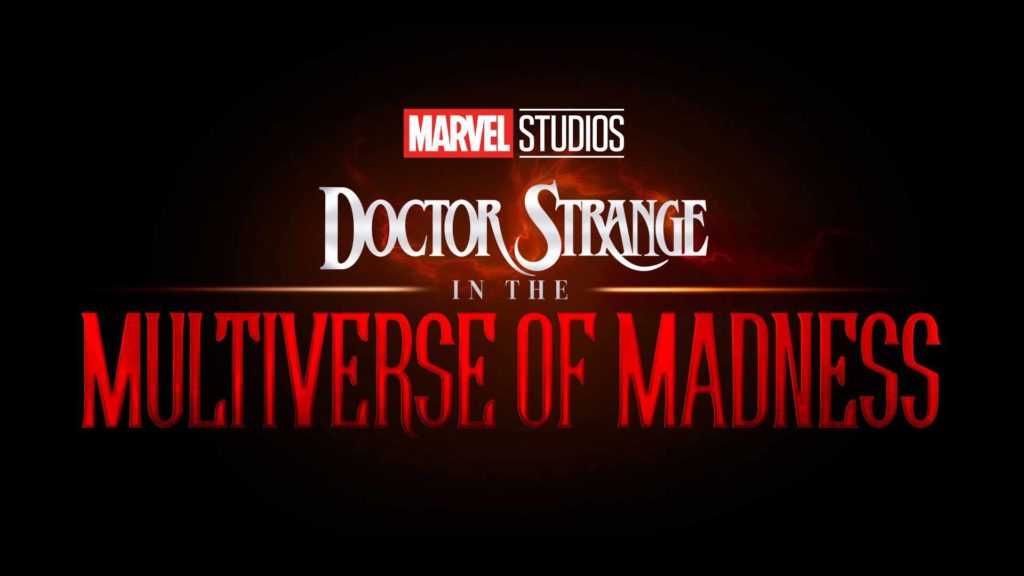 Are you looking forward to the next chapter in Doctor Strange's story? What do you think America Chavez will contribute to the franchise? How do you feel about implementing diversity in entertainment? Let us know in the comments below and share your theories with us on Twitter!
Source: Screenrant
KEEP READING: Doctor Strange in the Multiverse of Madness Review – Good Fast-Paced Horrific Fun