On May the 4th, viewers excitedly tuned into Disney+ to watch the Season Finale of Marvel Studios' Moon Knight, and many are calling it the best Marvel Cinematic Universe series to date! As we look back on the series, let's discuss the implications of the post-credits scene for the future!
***Spoilers Ahead For Moon Knight***
Finale Recap
In the finale of Moon Knight's first season, we saw Marc Spector and Steven Grant unite to take down Arthur Harrow and Ammit, resulting in imprisoning the goddess in Harrow's body. Khonshu demands that Moon Knight kill him so that Ammit dies with him, and he refuses. Then Khonshu, as per his deal with Marc and Steven, seemingly sets him free of being his avatar.
RELATED: RUMOR: MAN-THING TO DEBUT IN WEREWOLF BY NIGHT SPECIAL FOR MARVEL
As we saw in the post-credits scene, that's not quite the case. Throughout the series, both Marc and Steven suffered blackouts resulting in violence neither of them appears capable of. As many predicted, this was revealed to be the actions of none other than Jake Lockley. 
Who Is Jake Lockley?
In the comics, Jake Lockley is the third personality of Moon Knight. Lockley is a cab driver known for being a fairly tough guy. He contrasted greatly with Steven Grant, who in the comics was an incredibly wealthy socialite. Lockley never made a physical appearance in the series until now, aside from allusions to the character's existence in Moon Knight's mind.
Arthur Harrow's Ending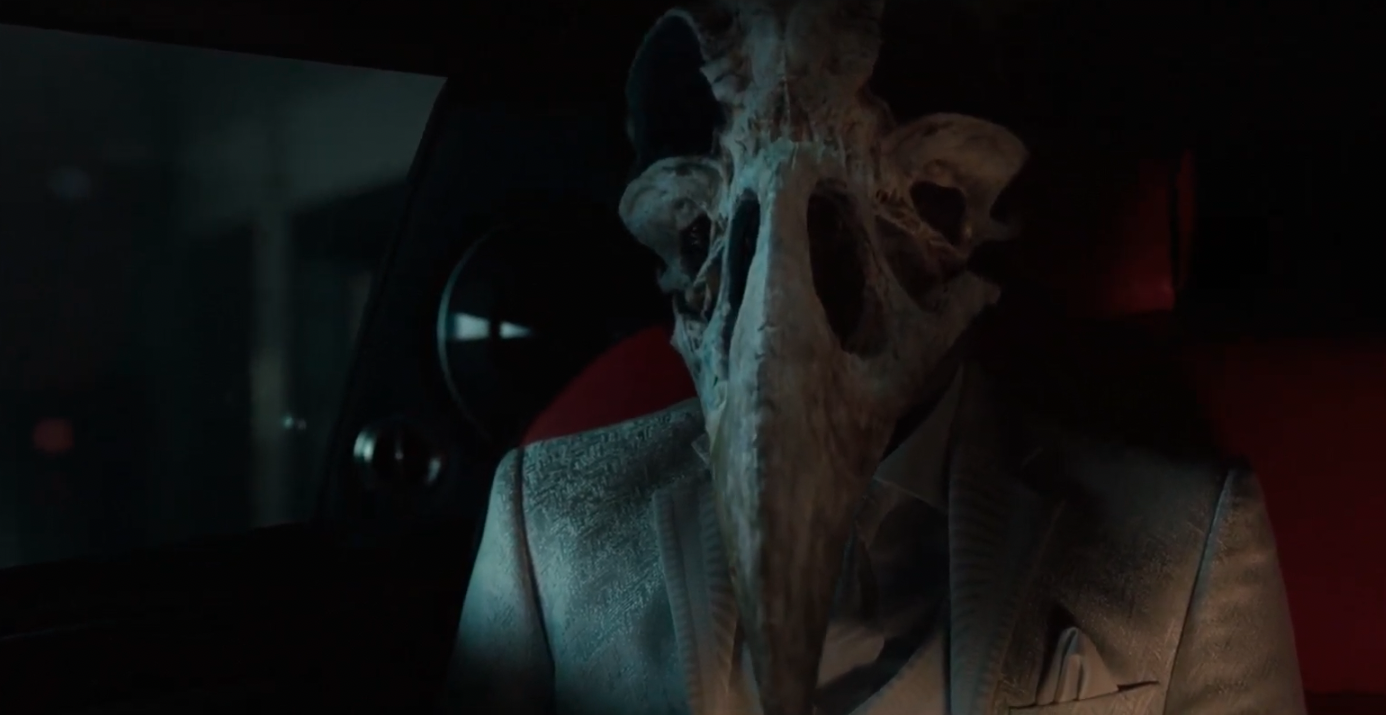 RELATED: WHAT'S NEXT FOR BLADE IN THE MARVEL CINEMATIC UNIVERSE?
In the post-credit scene, we saw a mystery man check out Arthur Harrow from his mental hospital after killing several employees to get to him. Outside is Moon Knight's famous car from the comics with none other than Khonshu waiting inside. While Harrow taunts Khonshu about his inability to physically harm him, he introduces the driver of the car, the same man who busted him out, Jake Lockley, who promptly executes him as they drive away.
Moon Knight's Future?
RELATED: ARE THE MIDNIGHT SONS COMING TO THE MCU?
This has huge implications for the future of the character and the series. For one, Khonshu was apparently playing both Marc Spector and Steven Grant the whole time, by having a secret alliance with their third personality, Jake Lockley. This means that Marc and Steven are not free of Khonshu, but those two personalities no longer act on behalf of him.
Looking forward into Moon Knight's future, chances are Marc and Steven will soon face Jake Lockley. As they will still experience blackouts whenever Jake is needed by Khonshu, Marc and Steven will want answers. These answers will likely lead them back to Khonshu and the mantle of Moon Knight. A question asked by us would be, if Marc Spector is Moon Knight while Steven Grant is Mr. Knight, what guise does Jake Lockley take? Does he have his own avatar suit? Does he wear both of Marc and Steven's suits? Hopefully this question will be answered wherever First of Khonshu appears next!
Whether or not Moon Knight receives a second season or a film adaptation, the story of Moon Knight is clearly not over.
While it's looking like Marc and Steven have come to peace with one another, the two of them will have to deal with yet another personality, and we at The Illuminerdi are excited to see it. What were your thoughts on the Moon Knight season finale? Are you excited to see Jake Lockley in the future of the Marvel Cinematic Universe? Let us know in the comments and on our Twitter!
CONTINUE READING: VIOLA DAVIS IN TALKS TO STAR IN EXCITING AMANDA WALLER HBOMAX SERIES!