New adorable I Am Groot promo art found on Twitter.
Marvel continues to stack new and upcoming projects to keep our ever-growing appetite satisfied. In just a few days, Dr. Strange in the Multiverse of Madness will make its official debut on the big screen. Not too long after that, we will also get to see Thor: Love and Thunder as well. It doesn't stop there, however. One of the upcoming projects to be released on Disney+ is I Am Groot. 
This brand-new series created by Ryan Little will follow baby Groot throughout the galaxy as he goes on adventures, meeting different Marvel characters, getting into trouble all while looking incredibly adorable. The series was previously announced in 2020 as part of Phase 4. The animation for the series took part in 2021 with Little and Kirsten Lepore as a writer and director. Just like every Marvel project out there, Kevin Feige will be the executive producer alongside Louis D'Esposito, Victoria Alonso, Kirsten Lepore, and James Gunn.
There is no release date just yet, but Marvel released some pretty cute promo art for the Guardians of the Galaxy spin-off. Take a look down below and try not to say "aww":
I Am Groot Promo Art
RELATED: First Look At Star-Lord & Nebula's Jaw-Dropping Costumes From Guardians of the Galaxy Vol. 3!
Groot was created by Stan Lee, Larry Lieber, and Jack Kirby. Groot is a sentient being of extraterrestrial origin. Part of the Flora Colossus from Planet X, Groot, just like all the other inhabitants of this planet, have very limited speech. Due to their biological make-up, their larynxes are super tight, causing any sort of spoken words to sound like "I am Groot" (which later became a pop culture phenomenon).
The Flora Colossus are highly intelligent beings but can be dangerous. They're also able to regenerate, control flora, are resistant to fire, and can expand themselves to increase its defenses. The sapling we now know as Groot was exiled, and eventually joined forces with its inseparable companion Rocket Raccoon. 
The first version of the character appeared as an invader of Earth, with the purpose of abducting humans for experiments. Several decades later, Groot returns as a hero and eventually joined the Guardians of the Universe. One of the most popular characters of the guardians, Groot came out in several official Marvel merchandise such as shirts, actions figures, trading cards, appeared on animated series, and eventually gained massive mainstream popularity once Guardians of the Galaxy Vol. 1 made its theatrical debut.
We've seen Groot (literally) grow throughout the Marvel movies. We all remember the very touching scene in which it sacrifices itself to save its comrades, only to come back as a tiny plant.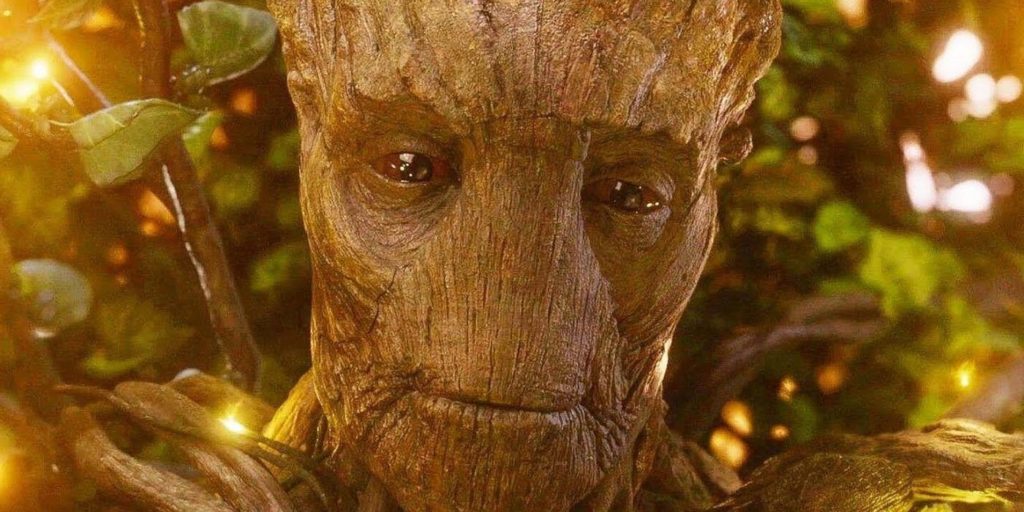 RELATED: Thor: Love and Thunder Funko Pops Release With Teaser Trailer
Man…! I am so excited to see where this new Marvel phase leads to. There are many great movies and series lined up, and one of the most anticipated ones comes out in three days. There are several other upcoming Marvel projects coming up. Black Panther: Wakanda Forever will still come out this year if nothing else goes wrong. Other projects that are meant to release this year are Ms. Marvel, She-Hulk, What If? Season 2, Guardians of the Galaxy Holiday Special, and Secret Invasion. Ant-Man and the Wasp: Quantumania, The Marvels, and Guardians of the Galaxy Vol. 3 are all set to release during 2023. 
What do you think about the new I Am Grott promo? Are you excited to watch it? I'm not entirely sure what to expect, but I am willing to give it a try since Groot became a pop culture icon. Diving a little more into its lore was really fun, making me like the character even more. Don't forget to follow our social media pages, turn the notification bell on and leave us a comment. We got plenty of exclusives cooking up for you. It's time for me to spring out of here, but I'll be back soon. I got the sudden urge to water my yard after writing this. Until next time!
Source: MCU Facility Twitter, Marvel Updates Twitter
KEEP READING: Doctor Strange in the Multiverse of Madness Review – Good Fast-Paced Horrific Fun