**SPOILER WARNING FOR DOCTOR STRANGE IN THE MULTIVERSE OF MADNESS**
Doctor Strange in the Multiverse of Madness is finally here! Rumors of cameos have long surrounded this film growing more insane after Spider-Man: No Way Home brought in Spider-Men and villains from throughout the cinematic history of the wall crawler. Doctor Strange In The Multiverse Of Madness also featured some great cameos although these were much more short lived.
And while not all of these were wrapped in nostalgia there is at least one that definitely tugs at the nostalgia heart strings for fans. Doctor Strange In The Multiverse Of Madness finally introduced a version of The Illuminati into the MCU. And although this is not the usual Illuminati make up it was an interesting one full of exciting cameos including several Marvel veterans as well as a new face that is sure to be a fan favorite.
---
THE ILLUMINATI OF 838 IN DOCTOR STANGE IN THE MULTIVERSE OF MADNESS
CHIWETEL EJIOFOR AS SORCERER SUPREME MORDO
Mordo was a major part of the first Doctor Strange film first a friend of the Doctor turned Sorcerer before learning the truth of the Ancient One's dark magic. Mordo swore to destroy all magic users, a plot line that hasn't been touched upon since the Doctor Strange post credit scene. This is not that version of Baron Mordo, instead Doctor Strange and America Chavez land in the universe 838 where they come across a new Baron Mordo.
838's Mordo was friends with 838 Strange until his use of the Darkhold corrupted him. Mordo then took on the role of Sorcerer Supreme and joined The Illuminati. Chiwetel Ejiofor reprised his role as the powerful sorcerer in the sequel and quickly developed his own issues with 616 Doctor Strange.
HAYLEY ATWELL AS CAPTAIN CARTER
RELATED: DOCTOR STRANGE 2'S BENEDICT CUMBERBATCH DESCRIBES "BAD PARENTING" OF PETER PARKER IN SPIDER-MAN: NO WAY HOME
Fans of What If…? will be familiar with this version of Peggy Carter. Captain Carter is an alternate version of Captain America when Peggy Carter was injected with the super soldier serum instead of Steve Rogers. However, until Doctor Strange In The Multiverse Of Madness Captain Carter had only been featured in animation. Hayley Atwell reprised her role as Captain Carter bringing her into the live action MCU world. Now, whether or not this is the same one featured in What If…? is still a mystery. Given this versions gruesome ending and the fact that the What If…? team has already teased Captain Carter's return in season 2 it seems unlikely. Although this could be the future of that universe.
LASHANA LYNCH AS CAPTAIN MARVEL
The Illuminati featured a new version of the powerful cosmic superhero, Captain Marvel, with Lashana Lynch taking on the role. In Captain Marvel Maria Rambeau is close friends with Carol Danvers before Danvers is blasted with Infinity Stone energy becoming Captain Marvel. It seems in 838 Rambeau was the one to gain the powers of an Infinity Stone and become the powerful hero. She proved her ability, intelligence, and raw power as the last to fall during The Illuminati's confrontation with Scarlet Witch. Given the news of 616 Maria's Rambeau's death during WandaVision it was exciting to see Lashana Lynch reprise the role especially as a superhero given the future of 616's Monica Rambeau.
ANSON MOUNT AS BLACK BOLT
RELATED: KEVIN FEIGE AND XOCHITL GOMEZ TEASE HOW AMERICA CHAVEZ BEING 14 ADDS DEPTH TO DOCTOR STRANGE IN THE MULTIVERSE OF MADNESS
Doctor Strange In The Multiverse Of Madness brought in a few long awaited heroes including the leader of the Inhumans, Black Bolt. Anson Mount played Black Bolt in the short lived ABC series Inhumans and in Doctor Strange In The Multiverse Of Madness he was able to reprise that role. Although in the film Mount was able to suit up in an impressive comic accurate suit. Black Bolt's immense powers were demonstrated as well although he proved to be no match for Wanda meaning his return was fairly short lived.
JOHN KRASINSKI AS REED RICHARDS AKA MR. FANTASTIC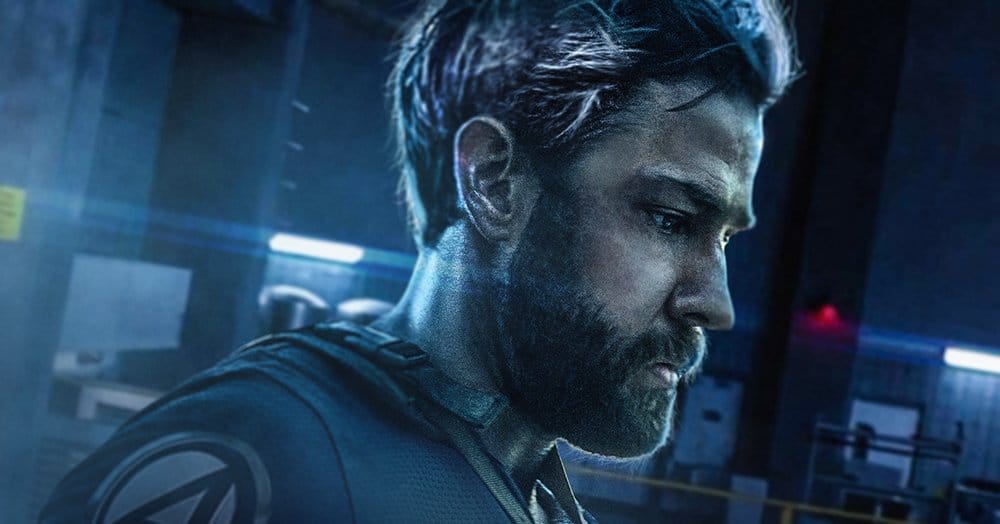 Fantastic Four is one of the most highly anticipated Marvel movies with Marvel's first family finally set to join the MCU. But before that fans were treated to a version of Mr. Fantastic aka Reed Richards played by John Krasinski, an extremely popular fancast for the character. Krasinski is the first appearance of Reed Richards in the MCU and although it was an alternate universe's version he was a fantastic version of the "smartest man alive." Krasinski's time as Richards proved to be short in 838, but his performance was impactful and hopefully if fans are excited by this portrayal and vocal with their approval we could see him take on the role in a more permanent way.
PATRICK STEWART AS PROFESSOR CHARLES XAVIER
RELATED: DOCTOR STRANGE IN THE MULTIVERSE OF MADNESS REVIEW – GOOD FAST-PACED HORRIFIC FUN
Although this didn't come as a surprise to many fans after he was featured in the Doctor Strange In The Multiverse Of Madness trailers it was without question the most nostalgia based cameo. The aspect that likely came as a surprise to fans was that it seems like this was the X-Men animated version of Xavier featuring the gold hover chair with his entrance accompanied by the X-Men animated theme. Patrick Stewart has played Professor Xavier throughout the Fox X-Men films so reprising the role and incorporating the X-Men animated elements was thrilling and the nostalgia kick that many were hoping for. However, like the other Illuminati members his tenure in the MCU didn't seem to last long.