Zero Contact is Lionsgate's unique new sci-fi thriller starring Anthony Hopkins Chis Brochu, and Aleks Paunovic. Zero Contact, which was filmed at the height of the pandemic in 2020, takes place over the course of a Zoom call across the world. Zero Contact was filmed across multiple countries with the actors filming on their own against the camera with the creative team watching and giving direction over a Zoom call.
In Zero Contact Anthony Hopkins plays Finley Hart, an eccentric tech genius who sets up a call between his most trusted allies after his death who must make a decision that will impact the world at large. The Illuminerdi had the opportunity to speak with Chris Brochu who plays Sam Hart, Finley's son, in Zero Contact. We asked Chris about his character's relationship with his estranged and now deceased father Finey and how that impacts his decision making when it comes to the high stakes in the film.
"My main, when I boil down Sam and Finley's relationship was, now, I guess I can't go too deep into it because I want the viewers to have the full ride, but Sam does not trust Finley. But he has to believe him. And I think that's the hardest part. It's, 'do I trust this person that is telling me there are these very high stakes involved?'

The world humanity is at stake, my son, my family that I love is at stake. But I do not trust this individual. So, my character had to navigate as you were saying, talking with these other people to figure out, 'can I trust you, when I have never met any of you, except for maybe on one occasion which was my father's funeral.'"
With the actors all performing their roles in isolation they were unable to play off each other to create the chemistry that audiences will see in Zero Contact. However, we were curious about whether Chris Brochu had the chance to speak with his co-star Anthony Hopkins about their characters' difficult relationship outside of filming. Chris revealed that he not only didn't speak to Hopkins about their character' history, but he has yet to meet the famed actor.
RELATED: OBI-WAN KENOBI DIRECTOR DEBORAH CHOW EXPLAINS FITTING THE NEW SHOW INTO THE EXPANSIVE STAR WARS TIMELINE
"No, I have yet to meet Sir Anthony Hopkins, which I hope to remedy, and we will remedy in two and three. And honestly, I shot the film and then while they were editing, that is when I believe the interest from Mr. Hopkins got involved. So, I didn't even know he was a part of it. It was actually very similar in form to, I did a move called Soul Surfer and I was a part of that film before Helen Hunt and Dennis Quaid became a part of it.

So, it was kind of like one of those things where it's just this bonus gift that the universe sent my way and kind of, it just felt like a present. And so, again that's where the feeling of I couldn't even imagine where this project could have taken us. And yeah, here it is. Yes, we will definitely have some conversations on two and three for sure."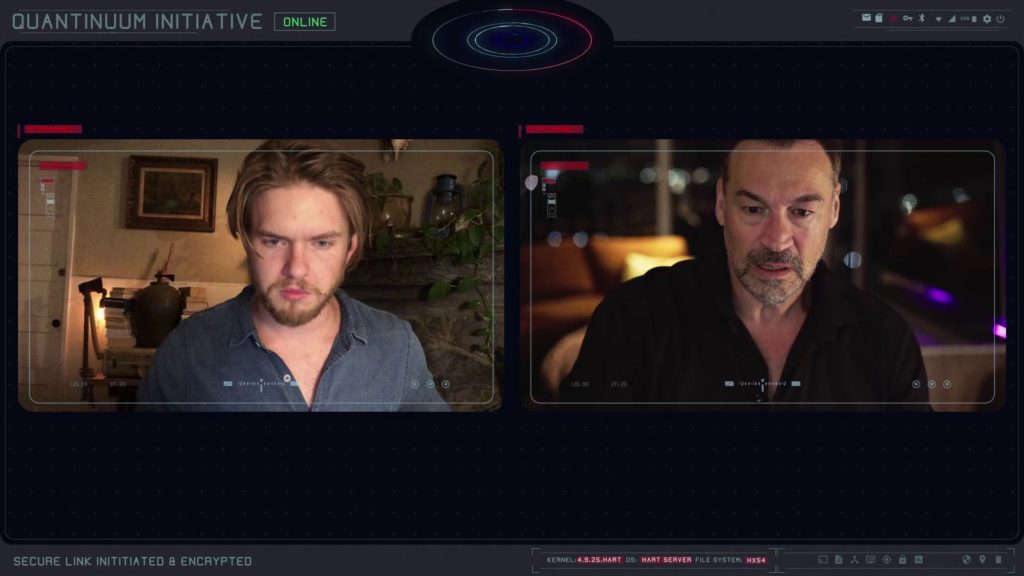 The fact that Chris Brochu performed without knowing who would be portraying his father adds a whole new layer of difficulty making his performance in Zero Contact even more impressive. Brochu's character isn't the only one to have an interesting relationship with the enigmatic Finley Hart. The Illuminerdi also had a chance to speak with Chris' co-star, Aleks Paunovic, about the relationship and trust between his character, Trevor, and Finley.
RELATED: HOW THE BATMAN'S PRODUCTION DESIGN DIFFERS FROM OTHER LEGENDARY BATMAN FILMS: EXCLUSIVE INTERVIEW
"I just love Finley Harden, Anthony Hopkins plays, it is somebody he looks up to, and somebody that he admires, his mentor and somebody that also allows him to be who he was. Which the way I kind of had the character in backstory, that no one really allowed me to be the person that I was while doing tech because I was just a jokester and kinda taking the piss out of everything.

And so, he was one of those characters, one of those guys that allowed me to be me. And so, the arc is, as we start moving and realizing the depth that we are in is something that again is in the pages and Cam Cannon wrote this script and Cam, laid it out perfectly.

And the arc was basically all him, I just really wanted to hit the points that were in script and make sure that the arc was something that was believable and it added enough nuance in it that could really play along with the other characters. So, I really enjoyed the arc that Cam wrote for me. It's basically on the page and I was just following along."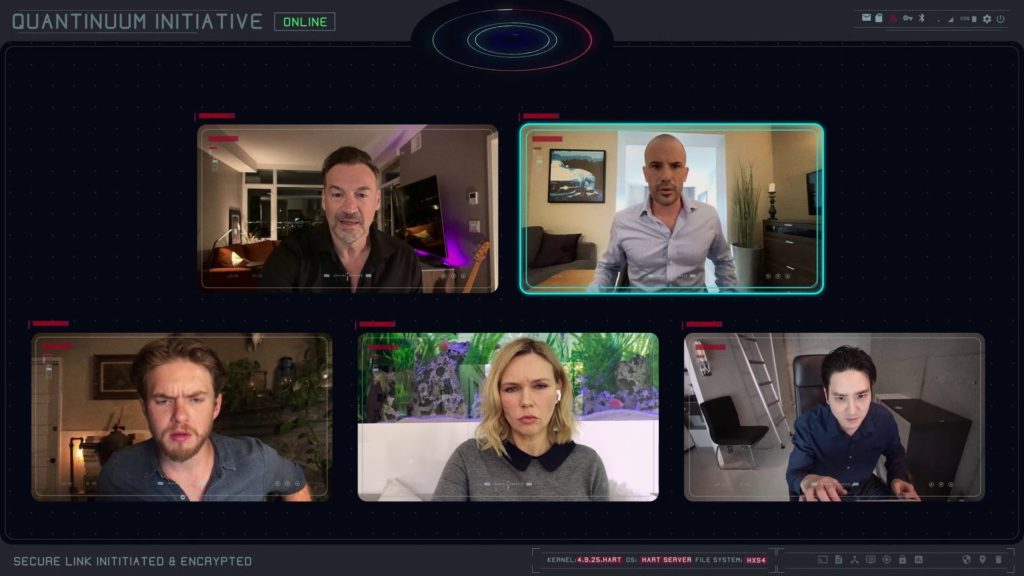 RELATED: CHARLIE AND MAX CARVER READ SCENES FROM THE FRENCH CONNECTION DURING THE BATMAN AUDITIONS: EXCLUSIVE INTERVIEW
Zero Contact is a truly unique production and the chemistry that is shown on screen especially given how little the actors knew about each other and the fact that they weren't acting with each other. Finley is an interesting character and seems to have a unique connection to each of the people he trusts in the film. It will be exciting to see how these relationships evolve and change especially in the rest of the trilogy when the actors will be able to act with one another in a more traditional production.
ZERO CONTACT OFFICIAL SYNOPSIS AND TRAILER
Starring Academy Award® winner Anthony Hopkins (The Silence of the Lambs), this high-tech thriller chillingly reimagines our isolated, virtual world. Hopkins plays Finley Hart, the eccentric genius behind a global data-mining program. Upon his death, five remote agents — including Finley's son — are contacted by a mysterious A.I. entity to reactivate the initiative, which may enable time travel. As sinister events occur at each of the agents' homes, they must decide whether entering their passwords will save the world…or destroy it.
Zero Contact will be in select theaters as well as on demand and digital May 27, 2022. Are you a sci-fi fan? Are you going to watch Zero Contact? What do you think about the fact that Chris Brochu has yet to meet Anthony Hopkins? Leave your thoughts in the comments below or on our social media and check back with The Illuminerdi for more.
KEEP READING: THE BOB'S BURGERS MOVIE CREATORS SYMPATHIZE WITH THE SIMPSONS' CREATORS DIFFICULTIES IN MAKING THE SERIES AND NEW FILM SIMULTANEOUSLY