Dave Filoni finally let the cat out of the bag on his next animated Star Wars project, Tales of the Jedi.
During a Saturday (May 28) panel at Star Wars Celebration, Filoni revealed the new details on the upcoming CG-animated show, which will be an anthology of original animated shorts, with each one showcasing a story of Jedi from the prequel era. The new CG-animated anthology series debuts later this fall on Disney+.
RELATED: STAR WARS TALES OF THE JEDI RUMOR REVEALS WHEN MYSTERY JEDI PROJECT WILL BE SHOWCASED
You can check out the official logo reveal and announcement tweet from Lucasfilm on the upcoming animated anthology series below:
STAR WARS: TALES OF THE JEDI WILL EXPLORE THE ORIGINS OF AHSOKA TANO, COUNT DOOKU, AND QUI-GON JINN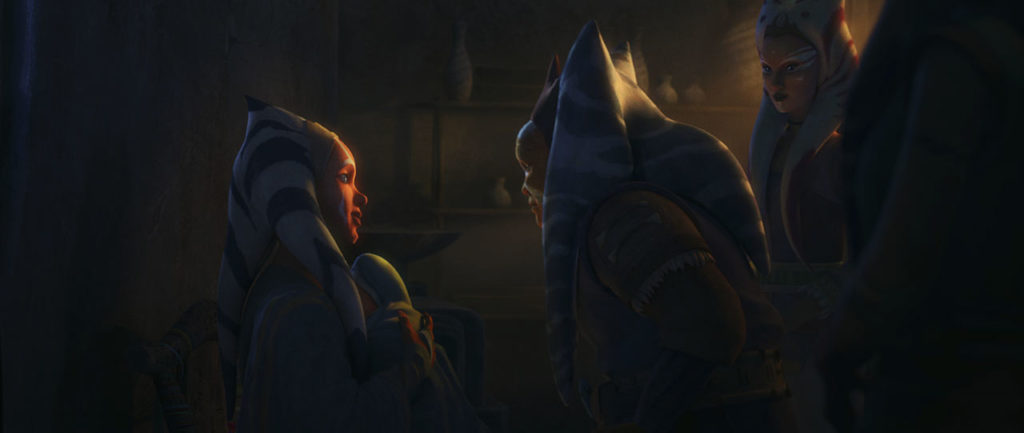 The mysterious logo for Tales of the Jedi first surfaced back in December 2021. As first reported by Bespin Bulletin, images surfaced on Imgur showing official crew holiday gifts for Lucasfilm staff members. Tales of the Jedi was one of the logo titles on the gift box, but it was a project that had not yet been announced.
During the panel, creator Dave Filoni revealed that this will be an anthology series of original animated shorts that will explore the origins of Jedi during the time of the Prequel Trilogy era. Specifically, there are shorts exploring young Ahsoka Tano from before her days in The Clone Wars, young Count Dooku, and young Qui-Gon Jinn.
One short was also shown in full, exploring the birth of Ahsoka Tano on her home planet with her biological Togruta parents. Ahsoka Tano is taken by her mother, voiced by Janina Gavankar, on a hunt, which appears to be a rite of passage for the village. As Ahsoka's mother tries to teach her infant daughter about the value of life and the significance of hunting, they are taken by surprise by a sabretooth tiger-like creature.
The fight ends with the creature running off with the infant Ahsoka to its den. However, Ahsoka manages to make an emotional connection with the creature, perhaps tapping into her Force abilities at an incredibly young age. The large creature then takes the infant Ahsoka back to her village and delivers the child safely to her parents. The elderly village sage notes Ahsoka and what takes place, remarking on the child, "Jedi. She is Jedi."
RELATED: TALES OF THE JEDI POTENTIALLY UNVEILED BY COMPANY CHRISTMAS GIFT
A trailer for the upcoming series was also shown, showcasing footage of other upcoming shorts, which will also feature Anakin Skywalker and Ahsoka very early during her Jedi training. There's also footage of young Count Dooku, Quin-Gon Jinn, and Mace Windu. Filoni also revealed during the panel that Qui-Gon Jinn will be voiced both by original actor Liam Neeson, reprising his role from The Phantom Menace, and also Neeson's son Micheál Richardson.
Janina Gavankar, who previously portrayed Iden Versio in Star Wars Battlefront 2, also joined the panel midway through to talk about her experience in playing such a pivotal role as Ahsoka's mother and had a lot of fun banter with Filoni. Gavankar also revealed how she helped out with her friend on an episode of The Mandalorian in Season 2, operating the animatronic mask nostrils for the Mon Calamari mechanic on Trask portrayed by Frank Ippolito.
You can look for Star Wars: Tales of the Jedi later this fall on Disney+.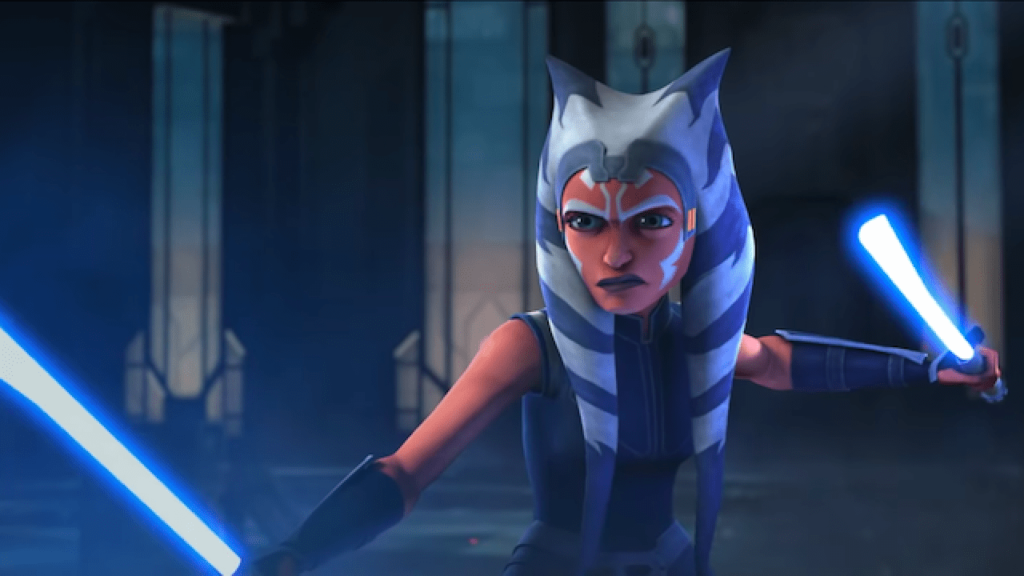 What do you think about the news for this new animated Star Wars project? Are you looking forward to new shorts exploring the origins of Ahsoka Tano, Count Dooku, and Qui-Gon Jinn? Let us know what you think on our Twitter account.
KEEP READING: STAR WARS: THE ILLUMINERDI REVISITS THE CLONE WARS
SOURCE: Lucasfilm, Twitter