Critical Role's tabletop publishing company, Darrington Press, has a surprise new game coming just in time for Free RPG Day! The tabletop publishing company has a number of exciting games in the works, but this new RPG is sure to be full of fun and chaos for players. A Familiar Problem is a one-page RPG that allows players to take on the role of those that usually lend support to their own characters, familiars.
NEW DARRINGTON PRESS RPG A FAMILIAR PROBLEM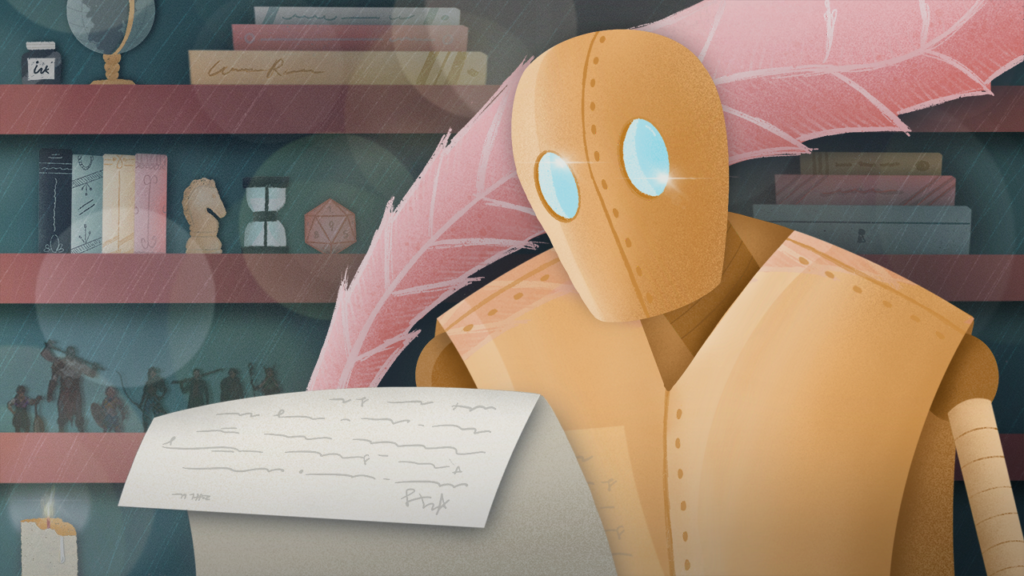 Sometimes the smallest heroes are also the most stressed out—prepare to play the animal familiars of an adventuring party with our new one-page RPG, A Familiar Problem! Created by Marisha Ray (Critical Role) and designed by Grant Howitt (Honey Heist), your scrappy and stressed out team of familiars will set out on a daring (and chaotic) quest to prove you're up for adventure.

And where can you find this fine, free RPG of familiar antics? Pick up your free copy of A Familiar Problem at friendly local game stores on Free RPG Day: Saturday, June 25th in the US and July 23rd internationally! Check the store finder for a participating location near you. After you've picked up your free copy of the game in print, remember to support your friendly local game store by purchasing a game too, or even Critical Role merch if your FLGS is a Darrington Press Guild member.
RELATED: CRITICAL ROLE AND STEPHEN COLBERT TEAM UP FOR AN EXCITING ADVENTURE FOR RED NOSE DAY APRIL 28
If you don't have a chance to pick up A Familiar Problem on Free RPG Day there's no need to worry. The game will have a wider digital release later in the year. And if that wasn't enough to get Critters excited Critical Role is bringing this new RPG to life with a one-shot titled A Familiar Problem: Sprinkle's Incredible Journey which will be run by Marisha Ray on Thursday, June 23 at 7pm Pacific.
CRITICAL ROLE'S A FAMILIAR PROBLEM: SPRINKLE'S INCREDIBLE JOURNEY ONE-SHOT
Sprinkle, Jester's furry friend, was famously resilient somehow surviving countless near-death experiences only for it to be revealed that Jester's Archfey friend turned God Artagan aka The Traveler was in fact Sprinkle. An adventure featuring not just Sprinkle, but a whole group of familiars is sure to be full of chaos and hilarity especially if this is similar to Marisha Ray's past Honey Heist one-shots.
RELATED: EXANDRIA UNLIMITED: CALAMITY – CRITICAL ROLE ANNOUNCES NEW 4-PART MINI-SERIES WITH BRENNAN LEE MULLIGAN AS GAME MASTER PREMIERING MAY 26
Marisha Ray will be joined at the table by fellow Critical Role cast members and founders Laura Bailey, Matthew Mercer, and Travis Willingham along with Heidi N Closet (Ru Paul's Drag Race) and Isabella Roland (Dimension 20) for what is sure to be a truly insane adventure in Familiar Problem: Sprinkle's Incredible Journey!
Darrinton Press has already released the semi-cooperative Uk'otoa as well as Tal'Dorei Campaign Setting Reborn the definitive sourcebook for Critical Role's Tal'Dorei continent which allows players to experience their own adventures in the world of Critical Role. With a ton of exciting games on the horizon including Guardians of Matrimonial and Syndicult, A Familiar Problem seems like the perfect addition to any RPG collection, especially for Critters. And with the one-shot centered around the nigh-indestructible crimson weasel Free RPG Day 2022 is sure to be a blast.
A Familiar Problem: Sprinkle's Incredible Journey airs Thursday, June 23rd at 7pm Pacific on Critical Role's Twitch and YouTube channels. YouTube VOD will be available on June 25, Free RPG Day itself. The podcast version of A Familiar Problem: Sprinkle's Incredible Journey will be available a week after the initial broadcast.
Are you excited about Free RPG Day? Are you going to pick up A Familiar Journey? Are you going to tune into A Familiar Problem: Sprinkle's Incredible Journey? Let us know in the comments below and on our social media!
Source: Darrington Press
KEEP READING: Critical Role Announces New Original Novel The Mighty Nein: The Nine Eyes Of Lucien Scheduled To Hit Shelves 11/1