Today was the first ever Hasbro Fanstream event, an apparent rebranding of the Fan First livestream events the company has been hosting for their numerous brands since 2020.
The focus of the event was on the G.I. Joe brand as they celebrate their "Yo Joe! June" event of brand and product reveals for their different toy lines.
RELATED: NEW VICE REPORT GIVES SURPRISE CONFIRMATION FOR TENOCH HUERTA AS NAMOR
The G.I. Joe team at Hasbro is known for their pattern of showcasing renders of figures in development before showing off physical prototypes, product shots, and launching pre-orders at their next stream and today's first pre-order was no different.
NEW PRE-ORDERS FROM HASBRO
First shown at the last brand Fan First Tuesday back in April was the now available for pre-order Classified Series Snake Eyes & Timber 2 pack. This set is a new version of both of these iconic characters who were already released in a 2 pack format during 2020 but have now been redone here. Classified is no stranger to releasing variants of the Snake Eyes figure but still making them unique in some regards and that's present here once again with this version of the character. The new version of Timber is much more of a difference from his original release but still features an incredible amount of articulation for the wolf as well as swappable heads.
This set retails for $44.99 and is available at most online Fan Channel retailers for a release in Spring 2023.
RELATED: DETAILS ON UPCOMING HASBRO SELFIE SERIES DISCOVERED
Also launching for pre-order was the new Retro Collection Duke vs. Cobra Commander 2 pack. This Hasbro Pulse Exclusive 3.75in figure set recreates the original 1980's O-Ring designed figures for the modern era and goes great with other entries in the Retro Collection towards celebrating the franchises 40th Anniversary.
This set retails for $41.99 and is available for pre-order exclusively on Hasbro Pulse for a Fall 2022 release.
TRANSFORMERS COLLAB: BUMBLEBEE
A few months ago during a Fan First event the first entry in a collaboration series between G.I. Joe and Transformers was shown off to be a Cobra based Megatron and now the good guys have their own entry to counter this enemy with the Bumblebee A.W.E Striker with Stalker figure!
RELATED: OPTIMUS PRIME: HASBRO REVEALS AUTO-CONVERTING TRAILER AND ROLLER SET FROM ROBOSEN ROBOTICS
This classic Joe vehicle is being mixed with the classic Autobot himself in this 21 step transforming toy. Lonzo "Stalker" Wilkinson is being included on a retro cardback who can also ride in the vehicle.
This entry in the collab series is available for $68.99 and can be pre-ordered at most major Fan Channel retailers for a Spring 2023 release.
A LOOK TO THE FUTURE
Revealed at their last stream was the exciting addition of Sgt Slaughter to the Classified Series line! Before being shown as just a render full prototypes were shown off of the figure during the event as well as a look at his special accessory, a small figure of himself to sell you G.I. Joe figures! Also shown was the box art commissioned for this release as part of the Artist Collection.
While not available for pre-order yet Slaughter has been teased to be available for sale at Hasbro's booth at San Diego Comic Con this summer with the G.I. Joe brand team in attendance.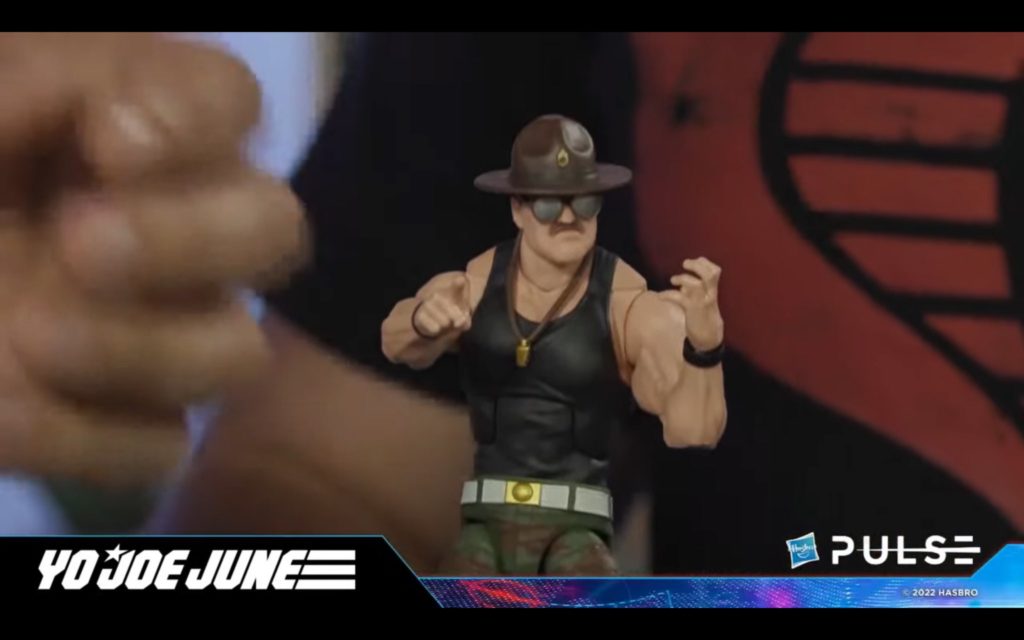 Also not available for pre-order just yet were the next batch of early reveals, all in a 3D render state who will likely be shown off in better detail at the next event. These characters coming later this year include Cover Girl, Crimson Bat, Falcon, Mad Marauders BBQ, and Outback.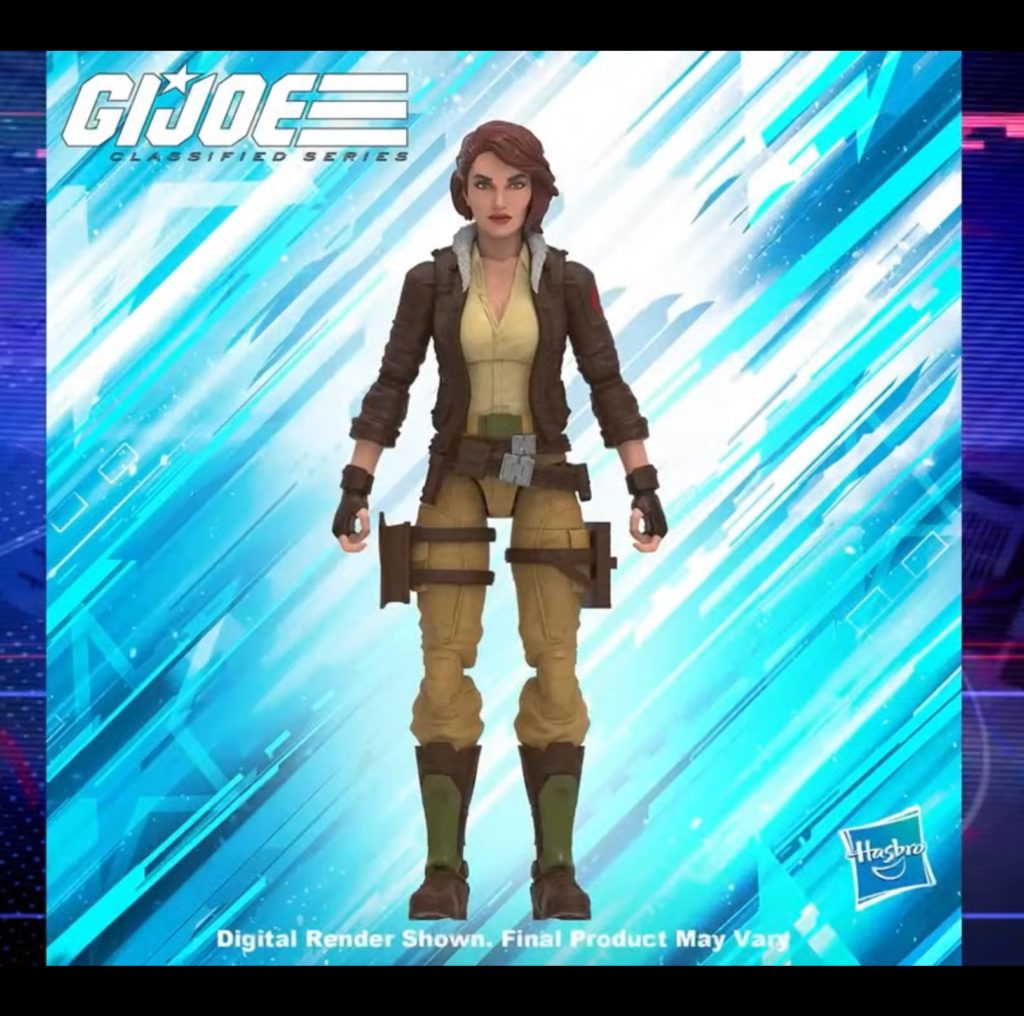 In addition to those upcoming figures the characters Copperhead and Torpedo will be released in the line in 2023 but they are so early in development they were only name dropped.
RELATED: POWER RANGERS LIGHTNING COLLECTION METALLIC ARMOR WHITE RELEASED OVERSEAS + SALES ON HASBRO PULSE
MORE YO JOE! JUNE ANNOUCEMENTS
This isn't it for Yo Joe! June as before they left for the day it was revealed that G.I. Joe Classified will be getting a HasLab campaign in the near future, with no other details other than that being revealed at this time.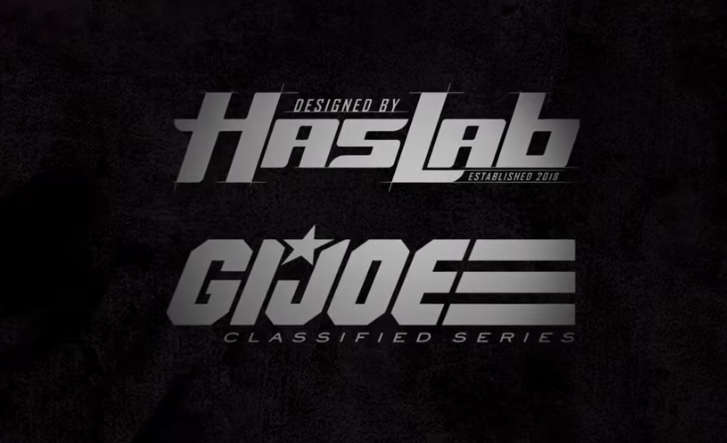 The team will also be hosting an Instagram Live event next Wednesday to show off more figures and launch more pre-orders, which they will be doing every Wednesday for the rest of the month.
What do you think of todays Yo Joe reveals? Do you plan to pick up any of these releases for your collection? Leave your thoughts in the comments below. Also, be sure to follow The Illuminerdi on social media to be notified of more G.I. Joe news and updates in the future!
KEEP READING: BREATHTAKING LEGO TRANSFORMERS OPTIMUS PRIME COMING FROM THE PARTNERSHIP OF 2 ICONIC BRANDS