Our favorite K-pop idols, BTS, have just announced today that they will be taking a hiatus from being a group until further notice. It's not the first time they've gone on hiatus but it still doesn't take away how it feels. All we can do now as ARMY (the name of the fanbase) is to show them our unwavering support as they each dive into their own respective solo careers and endeavors.
On June 10th, 2022, BTS' anthology album "Proof" was released and it was the first time they've put one out. According to their video announcement, this hiatus has been a long time coming and they believe now is a good time to do it. The anthology consists of their most successful songs beginning with their debut song "No More Dream" (iconic!) and worked its way up to the record-breaking hit "Dynamite". The entire anthology is broken up into three discs with all of them including one new song.
RELATED: Dreamcatcher Release 2nd Explosive Full-Length Album – Apocalypse: Save Us
The songs include "Yet to Come", which already has a music video, "Run BTS", which was actually a song from their reality show "Run BTS" that was removed for 'vulgarity' apparently, and lastly "For Youth". In "Yet to Come", you could already see the signs that this hiatus was coming, particularly from the lyrics. In the video, it was bittersweet that the setting was next to a school bus, which is what was also prevalent in their debut, "No More Dream".
What the Members of BTS Will Be Working on During Their Hiatus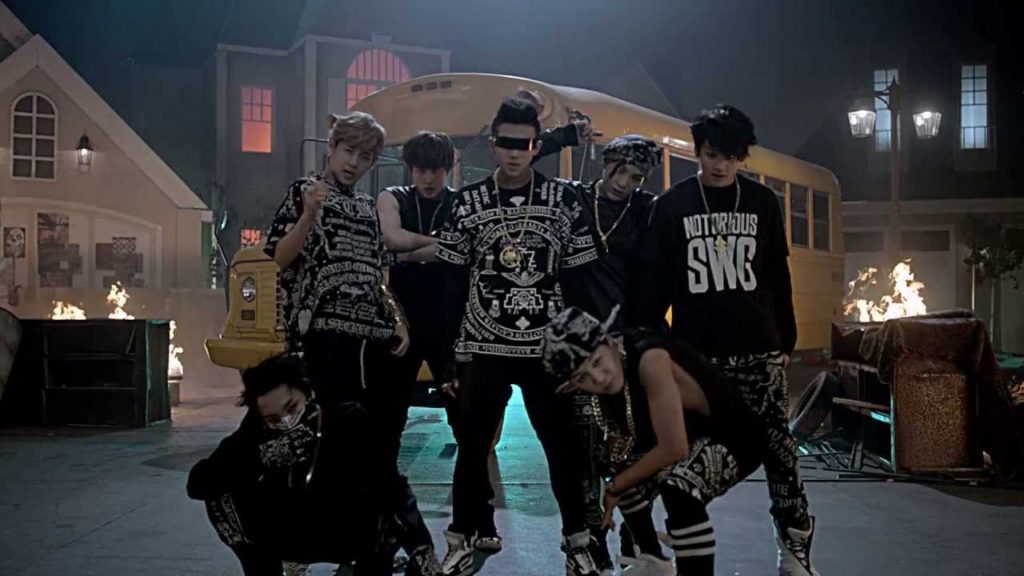 Some of the members like Taehyung ("V") and Jimin and J-Hope (well… all of them, to be honest) have already begun production of their solo albums. The first member, however, to kick start his solo career is J-Hope, who is scheduled to perform at Lollapalooza this July. Honestly, I would even consider going despite my hatred of the summer season (ew) just to support our Hobi. Jimin has already begun his album and he's finding it a completely new experience and a little more challenging and joked that despite starting his album after Taehyung, who has been preparing for 3-4 years now, Jimin will still finish before he does.
Jin spoke about initially wanting to explore different avenues before he debuted, explaining that he wanted to be an actor. He said that it would show him different experiences, which is ultimately what he ended up achieving anyway as an Idol. He says he probably wouldn't do it now but I think he should! Think about it, THE Kim Seokjin in a K-drama! How popular would the show become?? It's a win-win for everyone. We get "worldwide handsome" Jin and see his acting abilities, and the agencies/studios would gain a ton of popularity and views!
RELATED: Legendary South Korean Pop Group 2NE1 Reunite at Coachella 2022 Stage
Yoongi (Suga) expressed that he hasn't been 100% happy in his career and so this hiatus will give him that space that he needs. He spoke about wanting to broaden his musical genre during his time away from the others. He's a very talented rapper and even talked about how other younger artists reached out to him for advice. He said he didn't really know what to tell them besides just going for it and putting out music. He mentioned that he wanted to write music for games or ads and explore that field a little.
He also mentioned that if he were to have a concert, he wouldn't want to be rapping for two hours so I think it's a great idea to broaden his skills. Can you imagine Suga singing a love ballad? Or him playing an instrument like he said he wanted to try? Whatever he does, he's going to be successful and ultimately, happy.
In retrospect, before this anthology was released, I was selfishly waiting for the arrival of the album because a new album meant another tour. As someone who has never been blessed to see BTS in concert, I was getting ready to finally get the chance. Everyone knows how hard it is already to score tickets to BTS so I felt like after years of being a fan, I was ready to FIGHT for this if I had to. Now I feel even more selfish because I just wanted more so that I could be happy, completely forgetting the fact that they are human beings too.
Back to today, I noticed one thing that was present in everyone. They all looked a little tired and burnt out. BTS leader Namjoon (RM) spoke first, going into detail on why they've come to this conclusion. He spoke about how he felt like while he was writing the lyrics to their songs, he felt that it was unfair to everyone else because those were his personal lyrics and that maybe the others didn't have the same feelings. Jimin was quick to shoot that down and reassured him that that's not how they all felt.
RELATED: Signal: The Movie Cold Case Investigation Unit Releasing 3/15 with Exclusive bts song
Namjoon said that this hiatus was supposed to happen a few singles ago but it kept getting delayed and delayed until now when they've finally vocalized on not being authentically themselves and not offering the best versions of themselves. Everyone was apparently anticipating a music video for "Run BTS" and Namjoon talked about how they could have done it, and had even started learning choreography, but they felt like they needed to be at their best before basically half-assing it to make ARMY happy. I'm glad they chose not to do it right now and wait.
This was very hard for all of them to talk about, with Jimin starting the waterworks and Jung Kook and Namjoon following along (granted, some of them were super tipsy and already emotional haha). It was so heart-wrenching to see them like this because they felt like they disappointed the fans, who are the center of every single thing they do. They each took turns saying something and every single member made it a point to bring up how much they adore the ARMY more than anything and swore that this isn't going to last forever and that they will be back after they've matured.
A teary-eyed Namjoon wanted to apologize to everyone for doing this but honestly, how could he even apologize? They have come SO far since their debut nine years ago. They are the reason K-pop is normalized in the US. From breaking cultural and societal norms, historically representing the entire industry at the Grammys and other shows, to advocating for anti-hate at the White House! They deserve a break to do other things in their lives because as Yoongi said, they won't be doing this forever so they need some time to explore. They aren't robots who can function the same way forever.
I am sad of course, but I want every member of BTS to feel fulfilled in their lives because, with their schedules, I can guarantee that they don't get a lot of free time to do as they please or go wherever they want to. They've also lived together for most of these years so this time apart will be a different experience altogether. J-Hope said that when they come back, it will be like a chapter two for BTS and I am here for it.
RELATED: Dreamcatcher Announces Surprise Comeback for April 2022
How can we enjoy BTS when they themselves don't feel like they're putting their best selves out? Their happiness matters too. All we can do now is stream the hell out of their previous songs, keep up the unending support, buy their new solo albums, and whatever else we can because the best is yet to come.
How do you feel about BTS' hiatus announcement? Who is your bias? Let us know in the comments and on Twitter @TheIlluminerdi.
Source: Variety
KEEP READING: D23 Expo 2022 – The Biggest and Most Exciting Presentations You Don't Want to Miss