The highly anticipated Knives Out 2 finally has a name and it's very mysterious.
No one back in 2019 expected Knives Out to be such a big hit. Sure, it had a stacked cast, but in the age of superheroes, it was questionable if an old-school "whodunnit" would succeed at the box office. However, Rian Johnson's (Star Wars: The Last Jedi, Looper) murder mystery proved everyone wrong.
The film became a huge box-office success and even scored Johnson an Oscar nomination for Best Original Screenplay. It was only a matter of time until we would hear news about a sequel. But what people didn't expect was Netflix swooping in and securing the rights for both Knives Out 2 and Knives Out 3 in a $400 million dollar mega deal. It was one of the streamer's biggest acquisitions in its history.
RELATED: NETFLIX NEARS DEAL TO BUY KNIVES OUT 2 & 3 FOR $400 Million
After many exciting casting announcements and the first few set photos that leaked around this time last year, it became a bit silent around the film. We have seen a few seconds of footage in Netflix's "2022 Movie Preview" trailer, but besides that, we don't know anything besides the cast.
Now, we finally have the title for Knives Out 2 and it's not what you'd expect.
KNIVES OUT 2 FINALLY HAS A TITLE
Knives Out 2 is officially titled Glass Onion: A Knives Out Mystery. That certainly is a title no one could have predicted. While most fans are intrigued, some are a bit disappointed that the initial "Knives Out" didn't evolve into something like "Knives In", which has been a favorite online. Admittedly probably more of a joke, rather than a real suggestion.
Here is what Rian Johnson had to say about how he came up with the new title for Knives Out 2:
Check out the Glass Onion: A Knives Out Mystery reveal teaser below:
As Johnson explained in his tweets, he took inspiration from famous Agatha Christie novels. While Daniel Craig will return as Detective Benoit Blanc, he sees the sequel as a completely new film, meaning that it will also probably be impossible to guess the eventual title for Knives Out 3. Christie also had her infamous Detective Hercule Poirot appear in several of her novels (as well as several feature film adaptations), but it was always in a news story and you didn't have to read the previous book to follow along.
RELATED: JURASSIC WORLD DOMINION REVIEW – THE BEST FILM SINCE THE 1ST JURASSIC PARK
The new teaser also confirmed Knives Out 2's stacked cast: Edward Norton (The Incredible Hulk), Janelle Monáe (Hidden Figures), Dave Bautista (Guardians of the Galaxy), Kathryn Hahn (WandaVision), Leslie Odom Jr. (Hamilton), Kate Hudson (Almost Famous), Jessica Henwick (Matrix Resurrections), Madelyn Cline (Outer Banks) and of course Daniel Craig. One notable omission is Ethan Hawke (Moon Knight) who was reportedly seen on set and is still expected to be a member of the cast.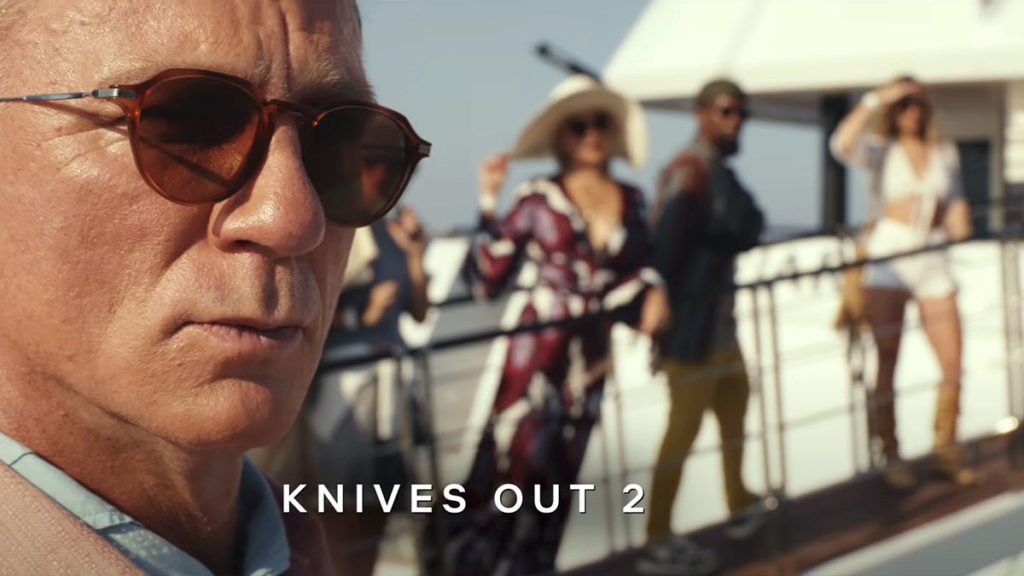 I think the Glass Onion: A Knives Out Mystery title is very intriguing, but also doesn't give anything away. It kind of reminds me of Daniel Craig's iconic "a hole in the donut hole" monologue from the original film.
RELATED: HAWKEYE'S ALEKS PAUNOVIC EXPLAINS HOW JEREMY RENNER ACTED "LIKE HE DOESN'T WANT TO BE HERE": EXCLUSIVE INTERVIEW
According to the set photos, it looks like the suspects will be a wealthy group of people. Benoit Blanc maybe has to uncover the many layers (for which onion is known) of the high-class society, which looks down on other people from their "glass castle". It seems like a reach, but it's my only idea so far. Also, I'm not the biggest fan of the "A Knives Out Mystery", because Glass Onion would sound a lot cleaner. But Netflix somehow has to market it as a franchise.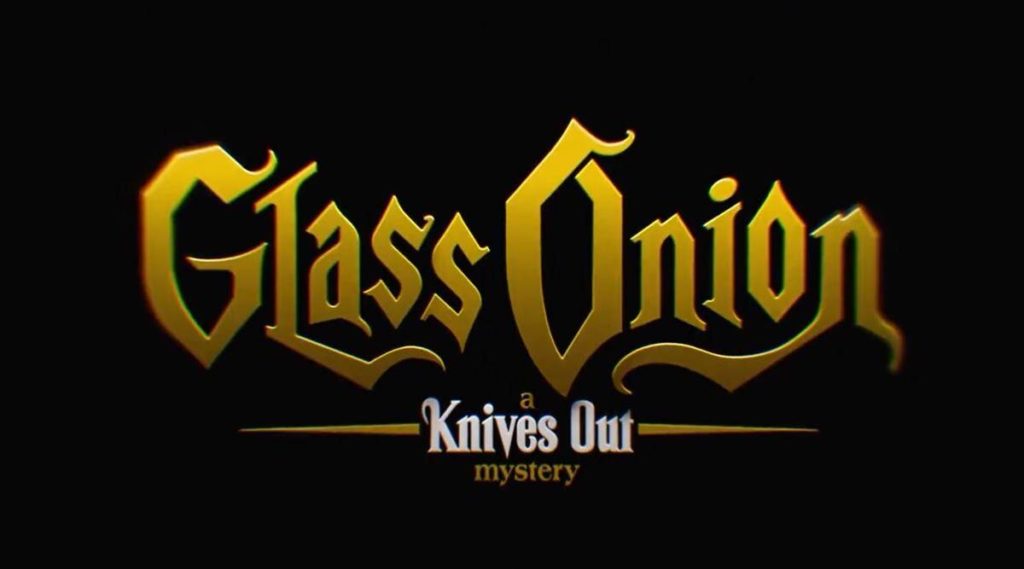 Glass Onion: A Knives Out Mystery will see Daniel Craig's Benoit Blanc heading to Greece to peel back the layers of a new mystery. It will hit Netflix this holiday season. What do you all think? Are you excited about the sequel? How did you like the first film? What do you think about the cast? Let's discuss everything in the comments down below and on our social media.
KEEP READING: LIGHTYEAR CREATOR BREAKS DOWN WHY TIM ALLEN WASN'T ASKED TO RETURN IN NEW PIXAR MOVIE